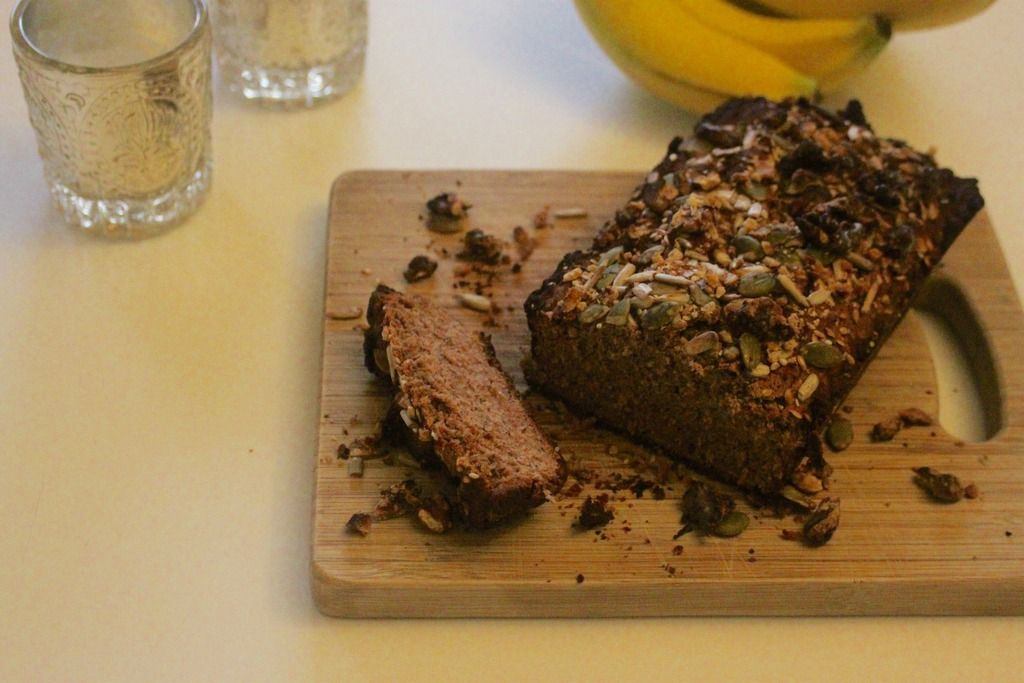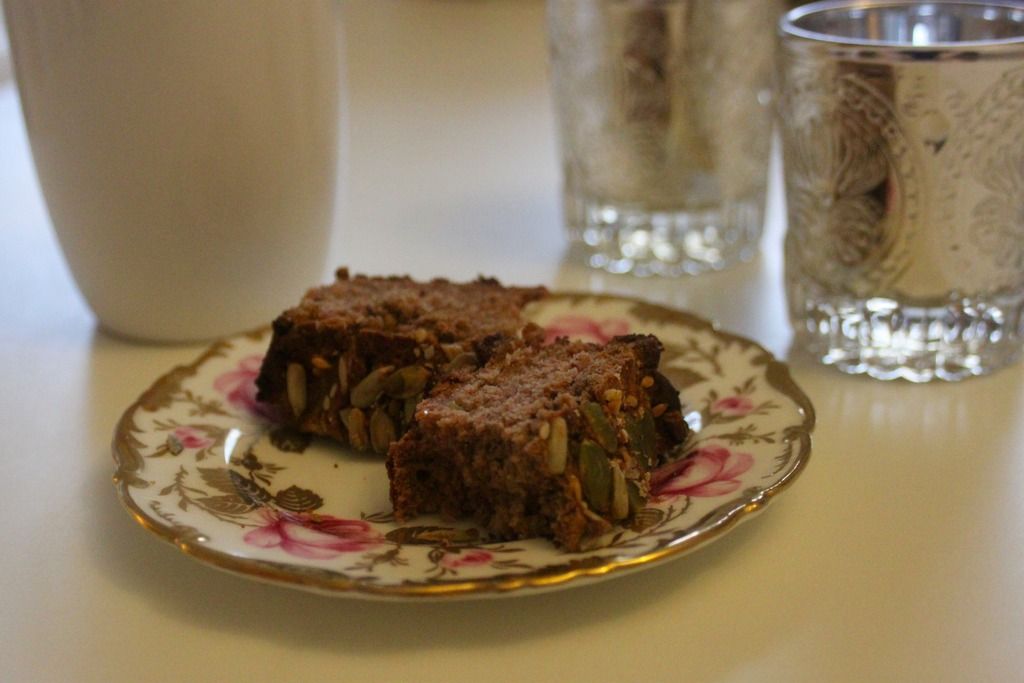 Now, I love me some cake every now and then (meaning all the time), but as we know too much of the sugary stuff is bad for us. So, I have been flicking through various social media sites, and searching in trusty old google, for some healthy yet simple to bake alternatives to the naughty good stuff.
Bananas! That was the theme. I love them, always have them stocked in the kitchen and am sometimes at a loss as how to eat them. Sometimes, you know the generic peeling and eating raw doesn't always do it for me.
I have always wanted to create a banana loaf, and seeing as I am trying to reduce the amount of sugar I have, I wanted a recipe that would still deliver on the taste. I found this simple recipe over on the Minimalist Baker blog -
here
- and thought it seemed fairly easy to recreate. Now, I modified this recipe to fit in with what ingredients I had in my cupboard and the kind of taste I wanted to create. So instead of a gluten free flour mix, I simply used rice flour. I did not use all the ingredients listed. I mostly used the key ones, i.e. eggs, flour, milk, banana, baking powder, and then switched up the others to fit with me and my personal preferences.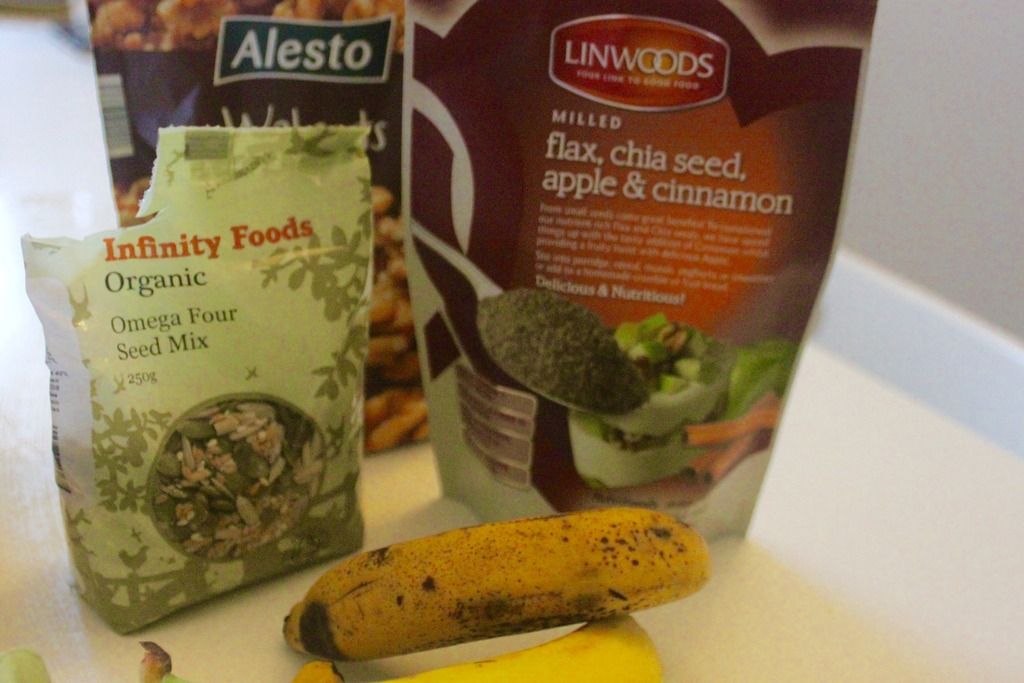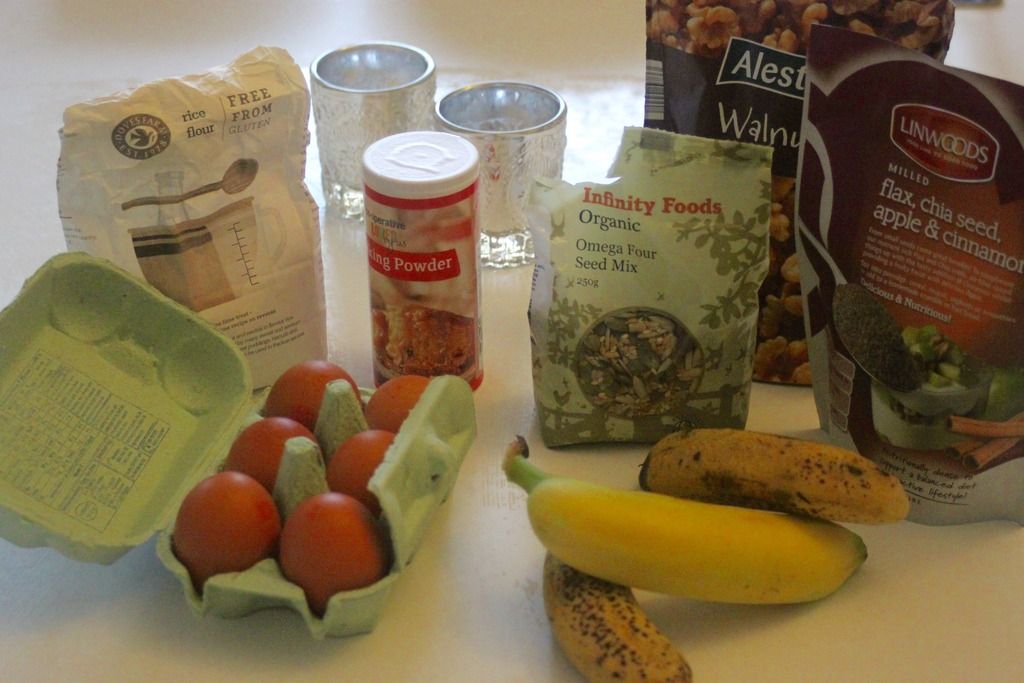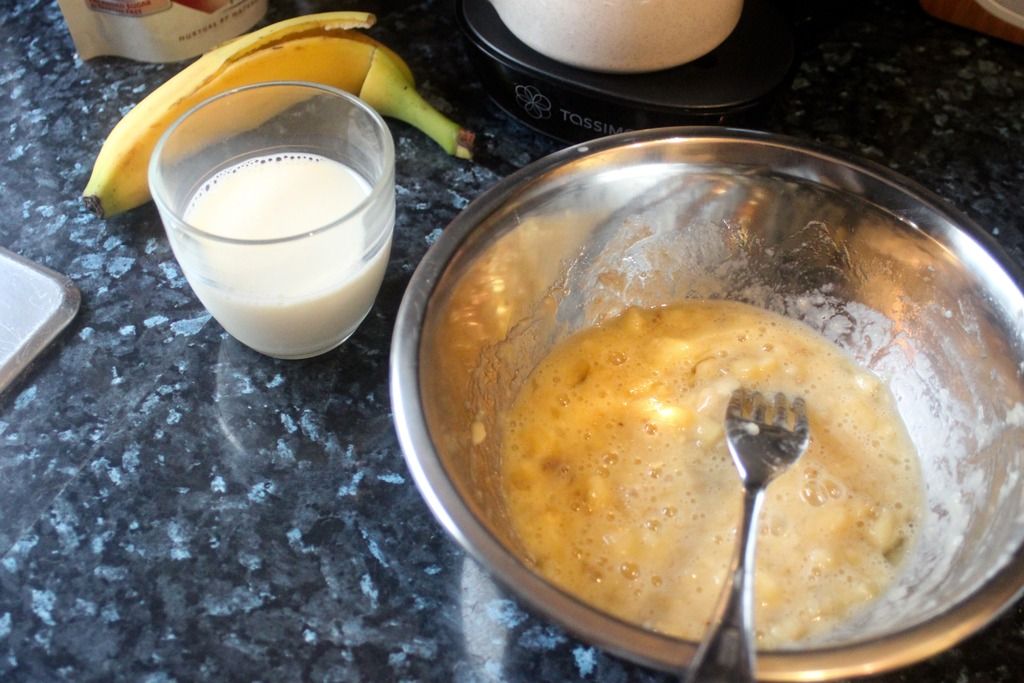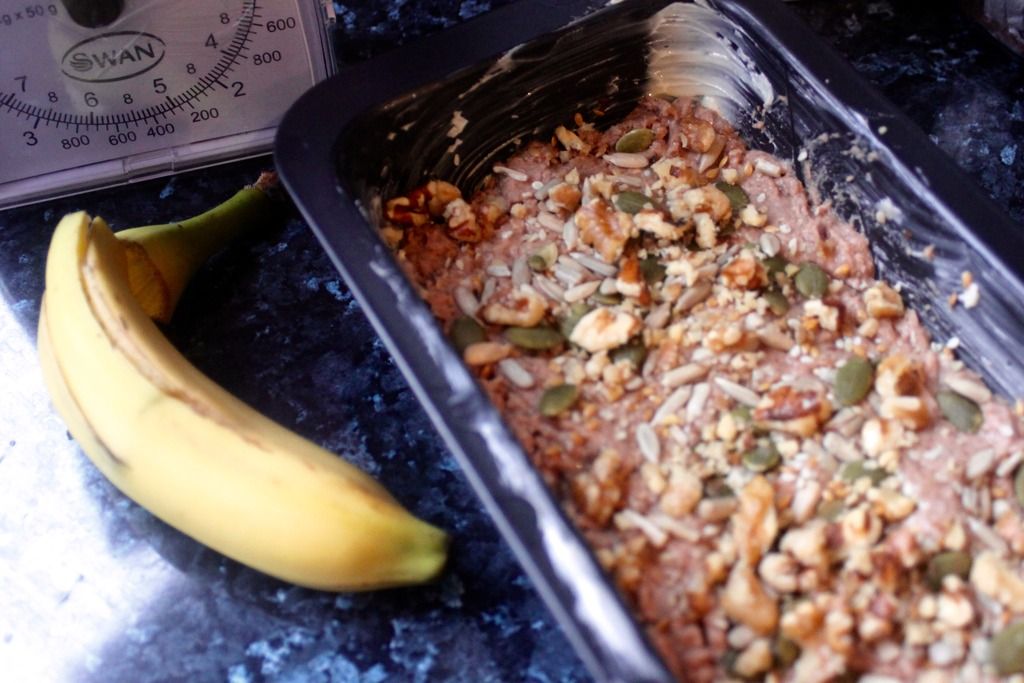 Well, lets get to it then:
Pre heat oven to 250 - 300 degrees (I have a fan assisted oven)
Dry ingredients:
200grams rice flour, 2 tbsp mixed flax seed, ground apple and cinnamon mix, 2 tbsp raw cacao powder, handful of oats, 3 tsp of baking powder
Step one: measure out all the dry ingredients and mix all together in one bowl. Simple. And put to one side.
Wet ingredients:
3 ripe bananas (mashed), 100ml of soya milk, 1 medium egg, 3 tsp coconut oil (melted), 2 tbsp honey
Step two: mash the bananas in a bowl, crack the egg into the mixture and stir together. Add in the milk and stir to combine the ingredients together.
Step three: pour the wet mixture into the middle of dry ingredients and begin to stir from the inside out, ensuring the ingredients come together to create a smooth mixture. At this stage pour in the coconut oil - stir in. Then finally add the honey, and continue to mix together. By this point you should have a nice smooth and thick doughy mixture.
Step four: grease a loaf tin with either butter or line it with greaseproof paper. Then pour in the mixture levelling it out so there is an even amount in the in.
Toppings:
Crushed walnuts and mixed seeds (sunflower, pumpkin, linseed etc). Add these to the top be sprinkling and ensuring they cover evening, creating a textured and crunchy topping.
Ensure your mixture is spread evenly in the tray. The just pop in the oven at 250-300 degrees celsius for about 1 hour to 1 hour 15 mins depending on your oven. Mine took an hour.
Leave to cool for roughly 20 mins, then slice, spread on some jam or honey and enjoy with a nice cuppa tea. So yummy and not so naughty.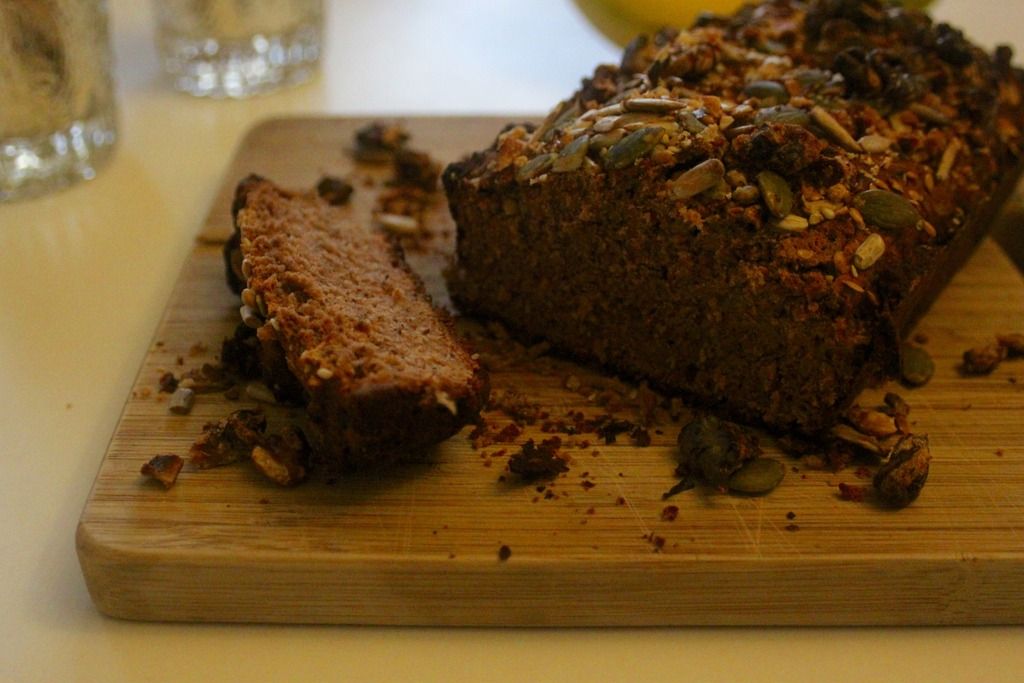 xxx