sunday was such a brilliant day. the first time i have ever taken part in a charity event, and managed to raise money for it. this sunday past was the race for life event in blackheath. actually it is held all over the uk, and you can either run 5 or 10k. i chose 5k. easier as i am not a runner. if you haven't been reading my twitter, i made the race in 33mins. so proud of myself. it was a blistering morning as well. i put cream on, hoping not to burn but alas from running and sweating, i think the cream rubbed off. i now have significant patches of burnt skin. not great and slightly ironic as i was running for cancer research, and have increased my chances of skin cancer. can never win.
i ran with my mum, aunty, two cousins and my cousin's friend. the race is only for women, and all you could see on the day up on blackeath was a sea of pink. everyone wrote messages and pinned them to our backs. i ran for my grandma and nana barbara who both died of cancer. seeing all the messages of love, and the amounts of people who turned up, shows you how important cancer is. you don't realise how many people are affected by it. i definitely want to do it again next year, and hopefully every year on after that.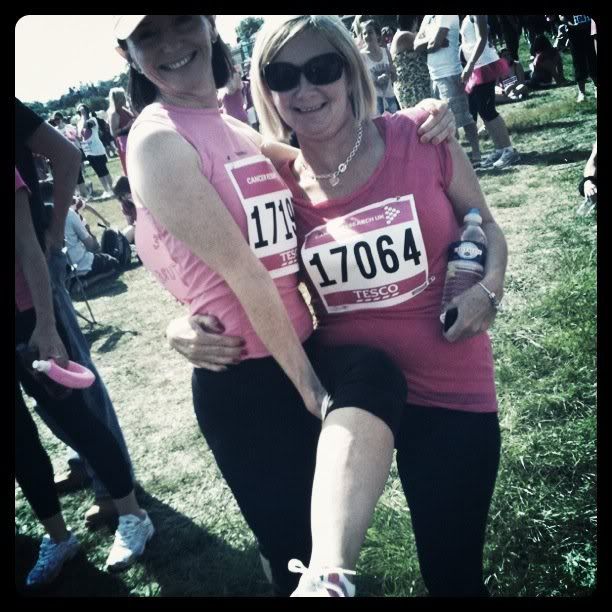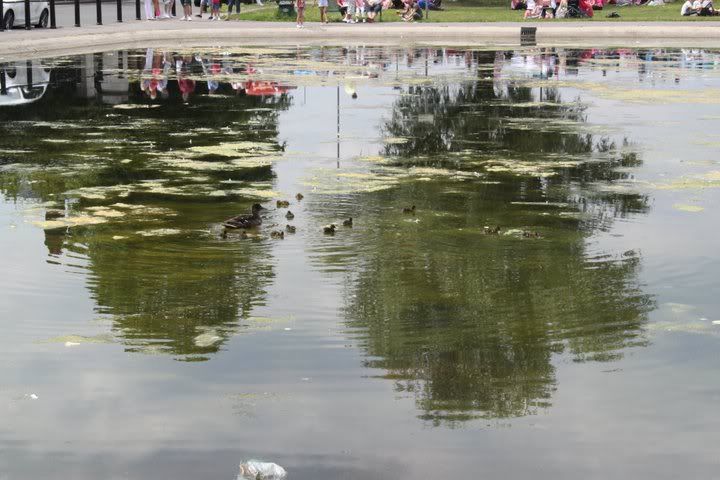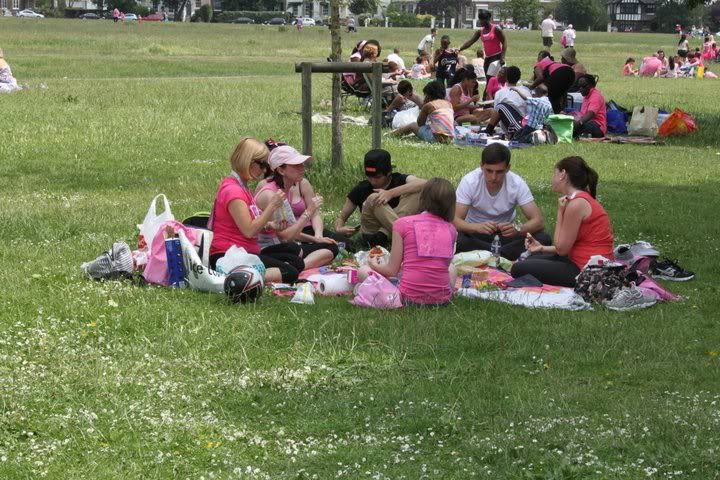 after the race we set up a post run picnic. full of yummy treats, fresh salads, fruit and cheese. was really nice to hang out with my family and spend time together. plus the fact we all did something amazing for charity.