whilst watching E!, more specifically fashion police, i have come to realise that awards season is fast approaching, as well as the numerous fashion weeks across the globe. this to me, means the year has gone far too quickly, and so much has happened in between. autumn is now, very prevalent, and my wardrobe should account for these changes. therefore, to make up for these changes, i have acquired some new, delicious items to accompany my ever growing closet.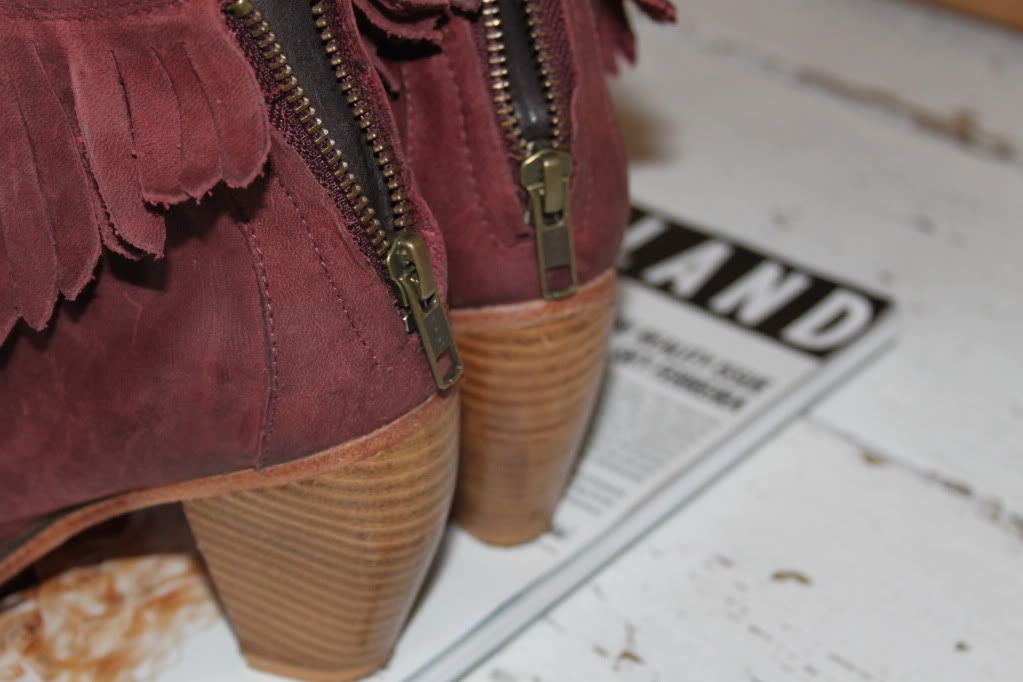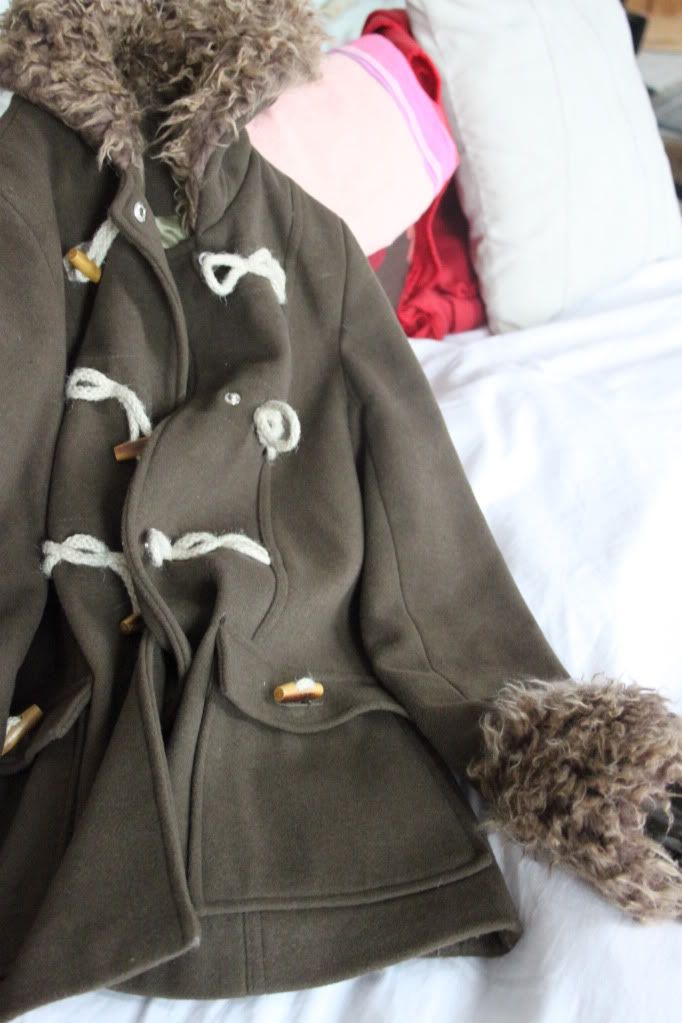 a pair of gorgeous, burgundy, tasselled styled, boots. a new duffle coat in moss green...and a truly delectable skirt; maxi in length, with a satin/silk like material that floats and moves effortlessly. the pin stripe of blue and white is always a firm fave of mine. i know maxi skirts, were more of a summer thing, but i really think they could translate to autumn. with a fantastic boot and knitted cardy or jumper, i'm hoping this skirt will be a well worn piece of mine. the best part was i found it in lewes for a couple of quid.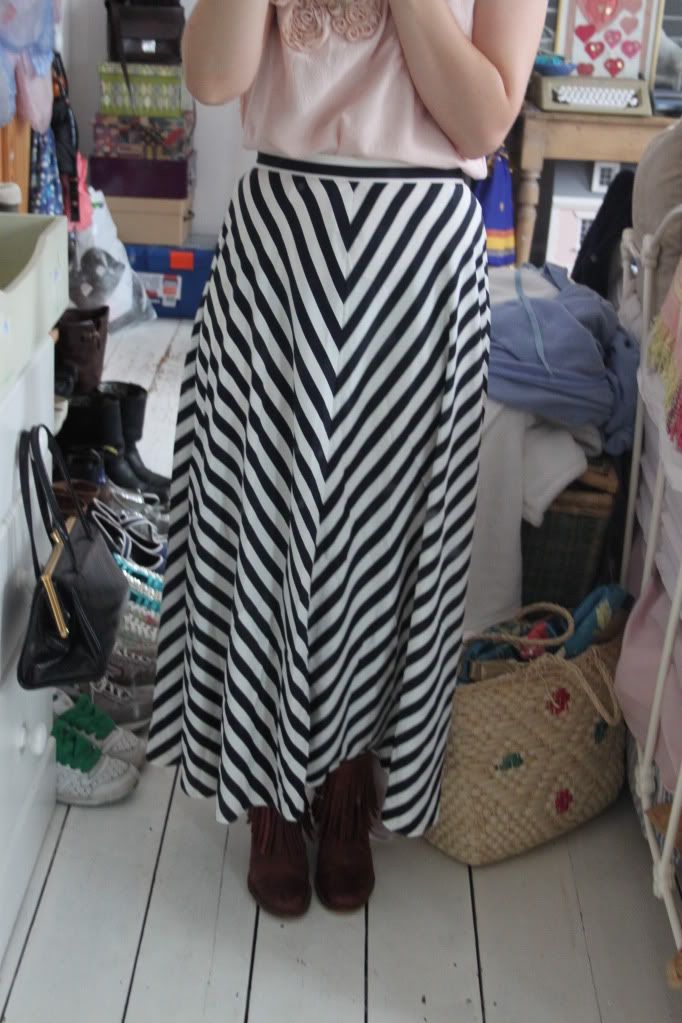 i do like autumn. wrapping up and being able to wear layers. the only down side is the rain that seems to appear and out stay its welcome. i do agree with the opinion that we british do layers very well. i would love to hear your thoughts on what signifies a good autumn outfit.
xxx
comment responses on previous post:
martha: thank you so much, that means a lot. I try to do put stuff on here that tells you all something about me.