...a christmas party...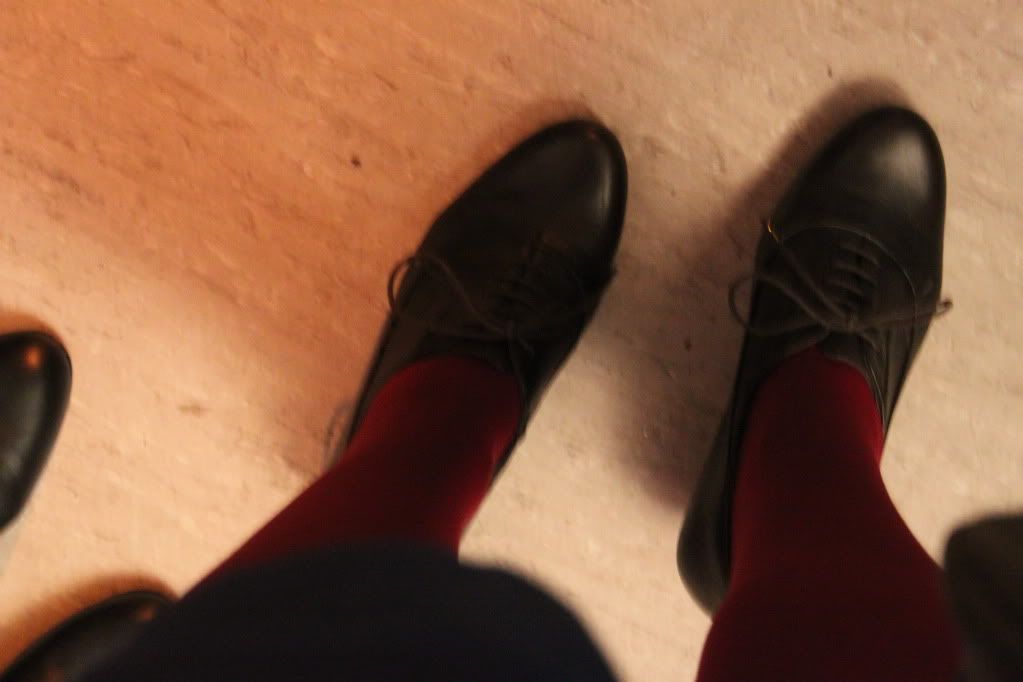 Friday night was my work christmas party and what a night. So much laughter that by the end of the night my tummy hurt. The food was yummy and there was a plentiful supply of booze to keep us merry. The theme of the evening was 'Naughty Alice in Wonderland'. Boy oh boy was it naughty, most of which cannot be repeated on here, ha.
Many thanks go out to my boss Paula for organising a great night out. Of course I was very drunk, but so was everyone. I work in a very small nursery with four other people, so it was a very intimate event, which included some other halfs. Seven of us in total. I hope you enjoy the pics. I wore my hair braided and my shoed James got for my birthday. So very comfortable. I attempted to some DIY nail art. Think they turned out alright...