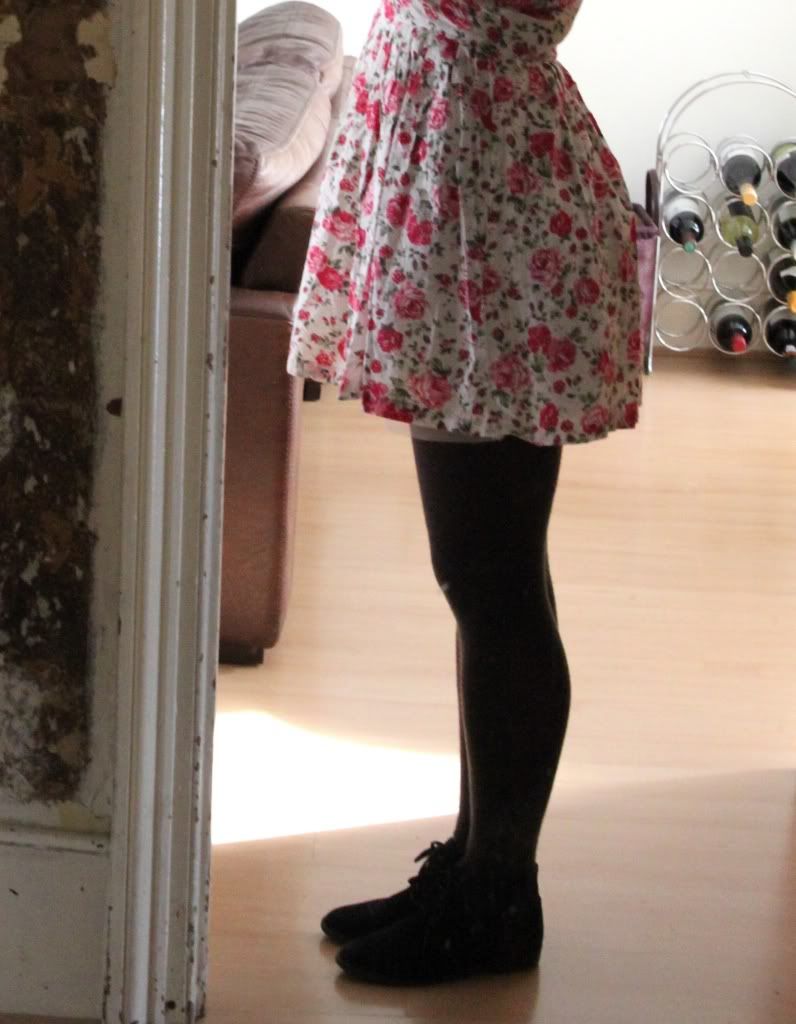 This week was my brother's 21st birthday and I can't believe how grown up he is now. Where has time gone? Today we had a family lunch to celebrate the occassion. A delicious chicken and gammon roast. So yummy and I was satisfyingly stuffed afterwards. Again a lovely way to spend a Sunday a afternoon with family. Laughing and catching up. More pictures to come later this week. I merely wanted to show you what I wore and how I styled my hair. I was very flattered when my cousin described my hair as Zooey Deschanel-esque. Made my day, ha!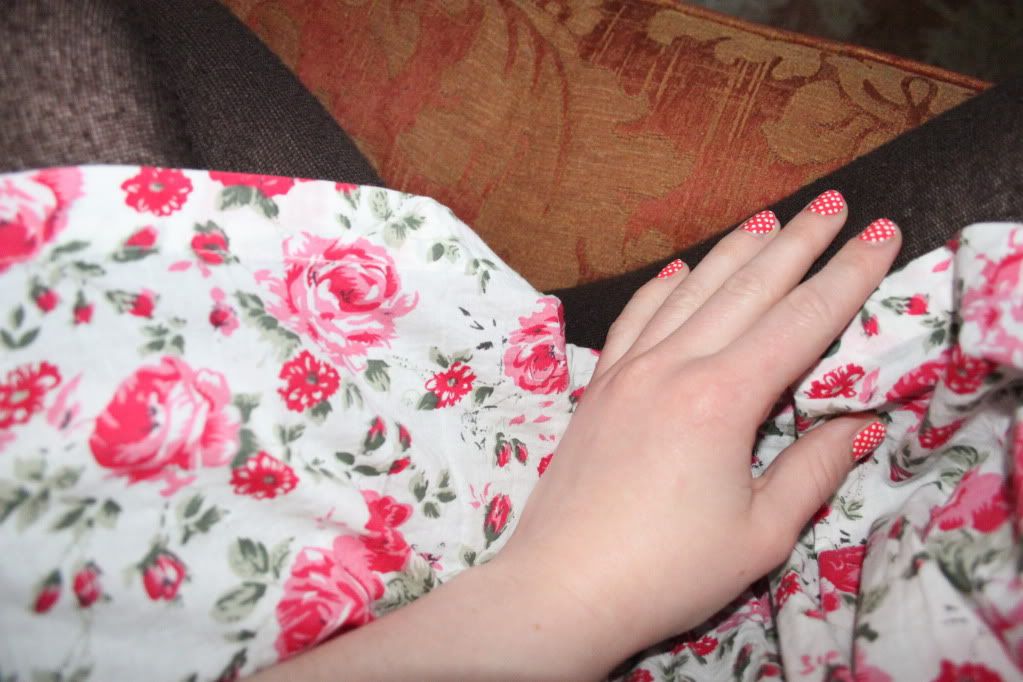 I wore a very simple outfit. Brown woollen tights, with a very summery/floral dress to fit with the glorious sunny weather. I am so happy that I had most of the length of my hair cut off. Feels so much healthier and is much easier to look after now. Love it. Regarding my nails I tried out these transfers my friend got me for Christmas and they are amazing. Easy to apply and it looks like I have Minnie Mouse nails.
To confirm, I mentioned in my last Sunday post that me and James had found a place to rent and it is now final. We have paid our deposit and move in March just in time for Spring. Cannot wait.
I hope you all have a had a wonderful Sunday and hope the week follows suit...