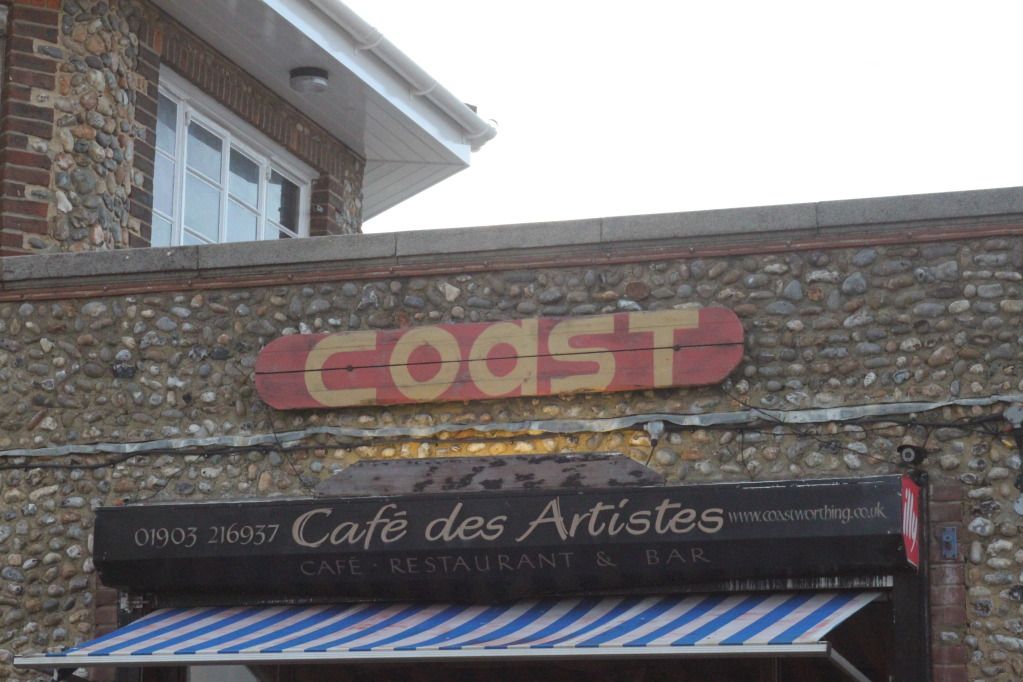 Thursday I had the pleasure of attending a local open mic night, at a new haunt James had found out about in Worthing. Situated along the sea front, down past the Pier, you will find Coast cafe. A small intimate dining, musical, art studio feast for your eyes. Rustic wooden tables, theatre chairs for seats and burning incense add to the bohemian feel of the place. Residing next door were some lovely art studios housing local artists. Will definitely be going back there to have a nosy round.
However, that night we came check out Menagerie and hopefully witness some good music. Unfortunately we only really liked the first act. Not that the others weren't good, just not to our liking. That was a shame, but it didn't stop us from enjoying the evening anyway. Plus it was a good excuse for me to get out my camera and practice more of my photography. After the first act we went and sat outside on the beach and enjoyed the sunset. How romantic, ha!
If you ever find yourself in Worthing, or live in the West Sussex area, head on over to Coast. Even if it is for a afternoon luncheon, or a morning cup of coffee and pastry. The owner is such a nice guy, very welcoming and can keep you updated with the events happening.
In my next post I will talk more about the act that really interested me.