The first act to play at the Coast, Menagerie evening on Thursday was a very talented guitarist named Jamie Turner. He played a simple set, with just his voice and guitar. Very unassuming and easy to listen to. He was charming and mixed the sound of his set from folky to indie, to sometimes a country vibe. There was a melancholic tone to his songs that bought an honesty to his performance.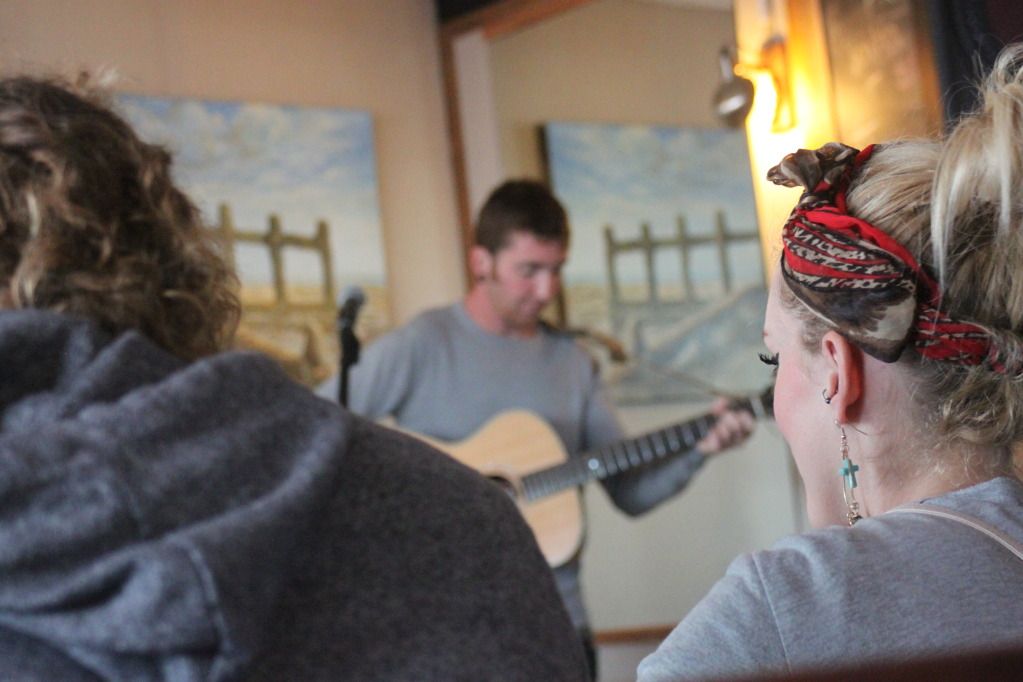 His technical ability was brilliant. Flowing easily from notes to chords, demonstrating a honed craft and passion for what he does.
To check out more of his music please visit his Myspace page and see what he has to offer.
http://www.myspace.com/dakotapepperband
On another note here is the outfit that I wore. One of my new dresses I bought when up at my dad's over Easter. First time I've worn it since buying. Bad I know, ha!