Skirt, Top - Primark, Vest top - Zara, Perfume - Zara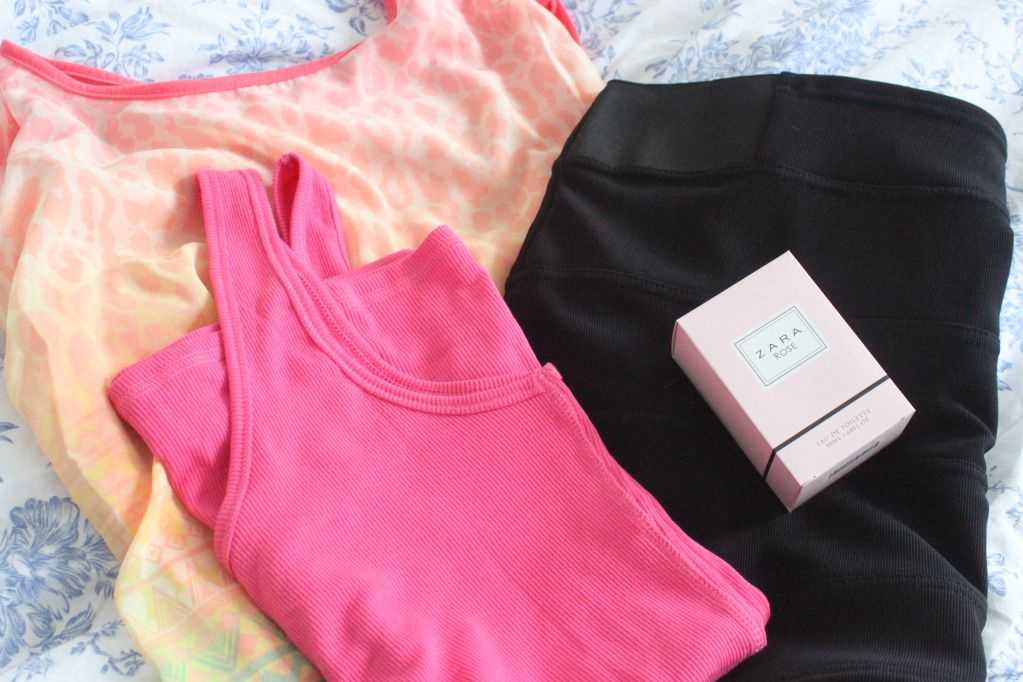 Here is a snap of some recent purchases. Not much but a few items in the sales. Some lovely things around at the moment, it was a struggle to stop at these few items. One of my favourite buys was the Zara perfume. My god they are gorgeous and so cheap. Perfect day wear perfumes. I choose 'Rose', which is a stronger floral scent, reminiscent of 'Narcissus' by Rodriguez. Beautiful smell.
I have been super busy last week at work, opening and closing everyday. So I have been enjoying my weekend back at my mum's, catching up with friends over a boozy lunch, and then enjoying a couple of days off too. Had a wonder round town, in the rain, and realised that there was quite a bit going on today in Worthing. First of all the Olympic torch was passing through, which was really exciting. Seeing someone local carrying something of such significance, was quite special. Glad I saw it. Shame I did not have my camera with me, as there was a BMX stage in town too. Always the way I suppose.
Sorry for the lack of posting, have been enjoying my time off and the extra work. Have some stuff lined up. More photography based post, as I want to get my images out there more. As I write this post my lovely boyfriend is cooking up a delicious feast, which I am now going to devour.