Well here is a proper Sunday update post for you. Haven't posted one of these in a while. Life so far has been pretty good. Nothing much to complain about. Working hard, starting a new course, attempting to set up a life down in Worthing (which is much harder than I originally thought), and getting ready for the rest of my summer (holiday in the sun and a festival).
Here is a collection of some recent purchases in the sales down South. A couple of charity shop finds, dungaree dress/turquoise top, and a few finds in H&M. My favourite being the embroidered, gypsy top. Perfect for these welcoming summer days.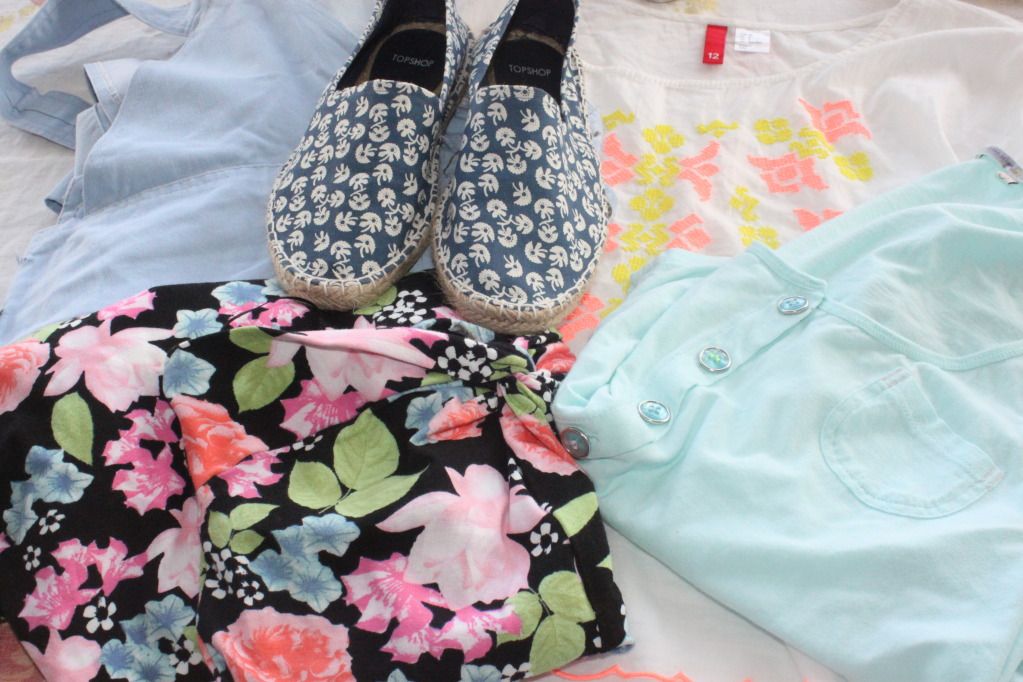 My week off from work has been so relaxing but, as always, I am excited to get back to work and in the swing of things. Have missed my colleagues and the children. Hopefully my first day back won't be too much of a struggle, seeing as I've been used to lazying around this past week. Ha!