Gillet - Charity Shop, Dress - Topshop, Loafers - Peacocks, Bag - Market stall
Okay, so this post was meant to go up whilst I was away, but Blogger had other plans it seems. Oh well. Here it is now...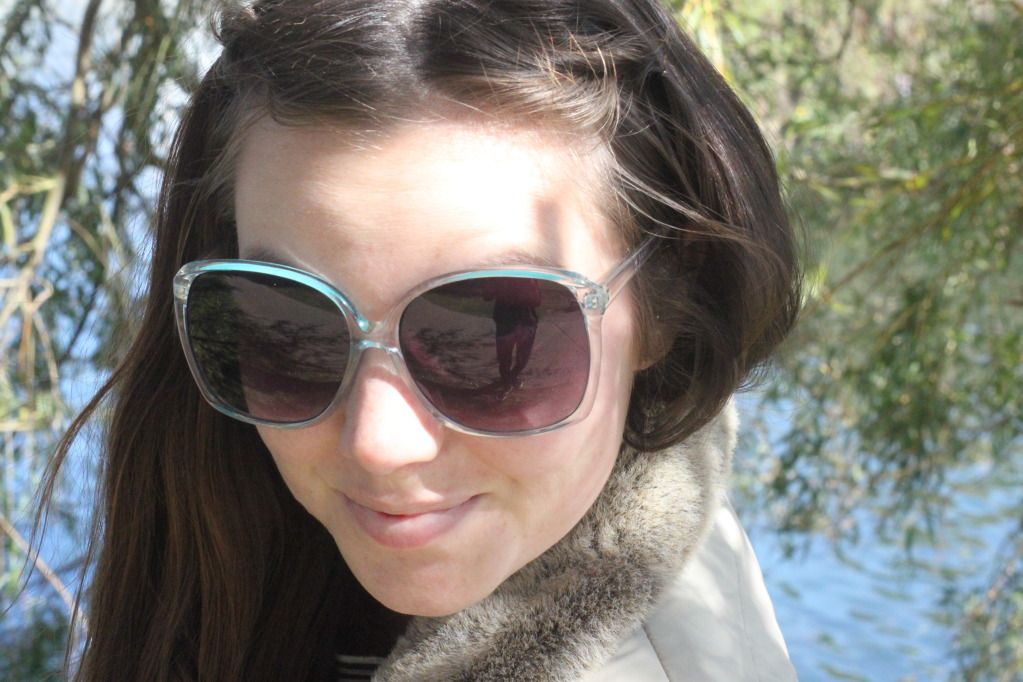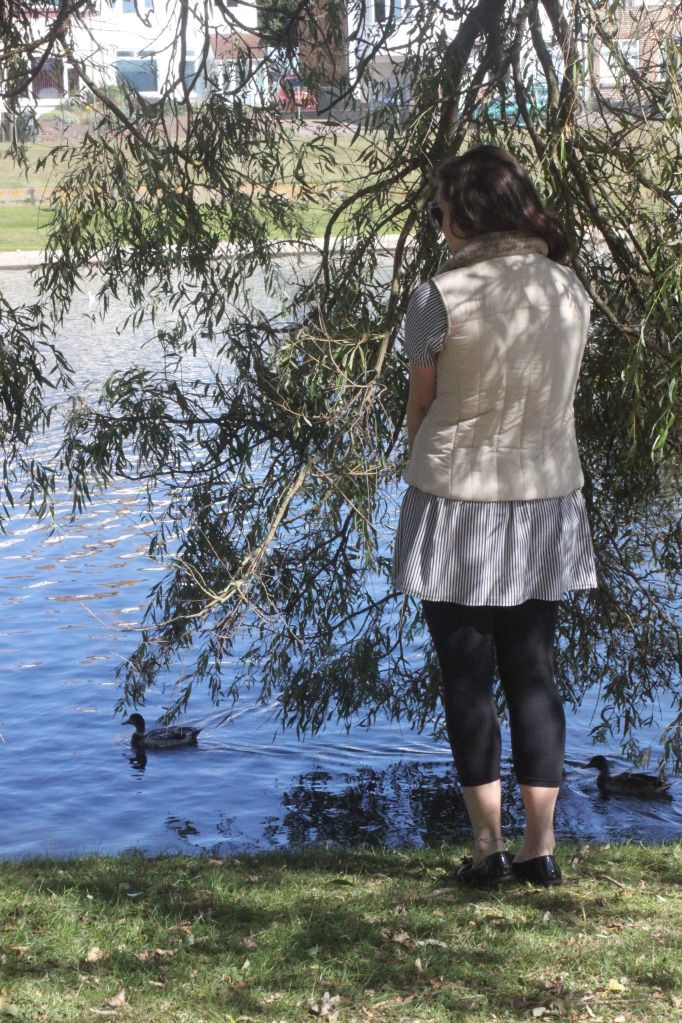 Last week James and I headed off to a local park (another post on that to come) to enjoy the last of the warm weather. Although saying that, it was pretty chilly. It would appear the Autumnal chill has arrived, meaning I can now drag out my jumpers, coloured tights and woolly socks. Yay! Snuggling under blankets with warm coco is the best thing ever. It also means that mornings and evenings are cold but during the day is warm, so deciding what to wear is a bit of an issue.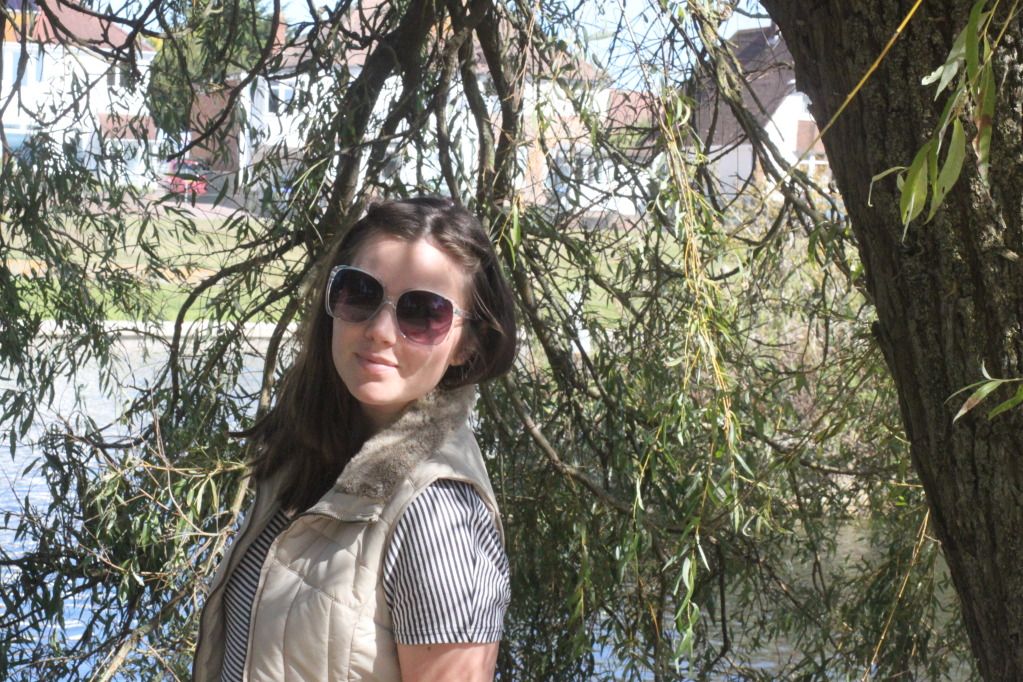 I chose to wear my new Gillet (not sure if I spelt that right?) with faux fur collar to keep me toasty. Perfect! We had lots of fun eating fish and chips, watching the ducks, having long strolls along the sea front and taking a cute train ride round the park like little kids. Such a lovely day. Little things like this really help me to unwind, relax and think about the things I need to be getting on with. Helps me to keep perspective on what's important. How do you guys make time to decompress and take time to restock?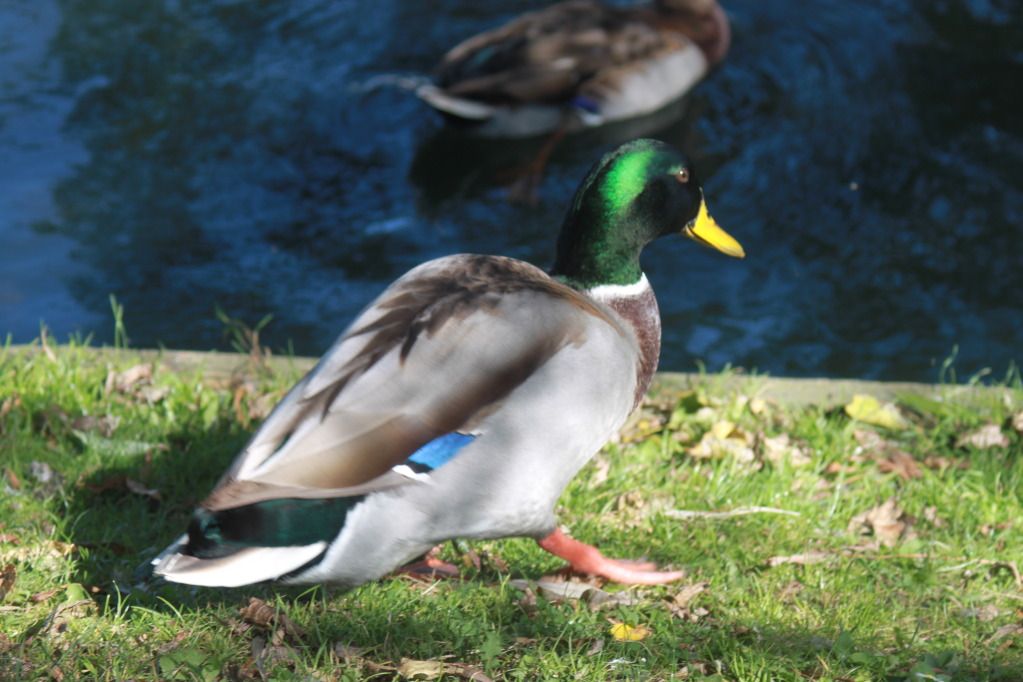 Have some great pictures to show you of the Lake District, when I've edited them down. Was glorious up there. Perfect weather, great walking and lots of yummy food.