Top - Zara, Boots - CAT, Skirt - Primark
Finally, after two weeks of being MIA, here I am writing a post. My blogging hiatus has been due festivals, holidays and birthday celebrations. Luckily for you guys this does mean I have lots to share with you. For the next week, you will be inundated with posts of my antics.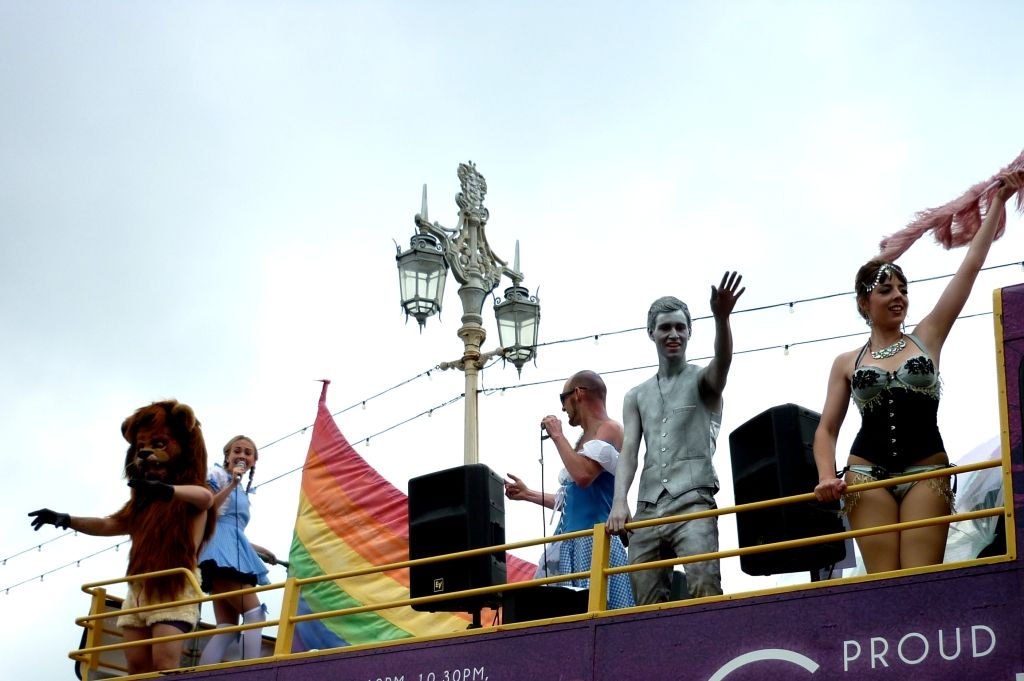 Up first, and most importantly, my experience of Gay Pride in Brighton. What a fabulous day. Lots of colour, laughs, Cava, music and dancing. I thought the procession was marvellous. Full of colour and vibrancy. Bands playing energetic music to get the crowd going. Brighton was buzzing, and everyone was extremely friendly. It was a joy to see so many outfits and people having fun, whilst celebrating a very important cause. Plus any excuse to have a party is fine by me, ha!
I wore a very simple outfit. As I've been on holiday, I am refusing to wear trousers unless absolutely necessary. For someone who does not tan, I feel very proud of the colour I've acquired. As I knew we would be doing lots of walking, I wore my sturdy, workman boots. So comfy. Plus my new fave top from Zara. Alongside Pride, it was my good friend's 24th birthday, so we decided to celebrate in style with Cava on the beach. Height of sophistication.