As mentioned in my previous post, I went to an awesome gig on Tuesday night. I had seen this band during my final year of Uni. So a good three years ago. Nine Black Alps were introduced to me by a very good friend of mine and I loved them. Who doesn't like a bit of grunge to liven up your day, 'ey?
With a career spanning ten years, Nine Black Alps have come back and are sounding better than ever. Their music is very reminiscent of Nirvana and the classic grunge bands of the early '90s. The venue was amazing. Intimate but big enough to get a great atmosphere and vibe flowing. Hidden down under Brighton Station The Green Door is known to hold alternative nights out, and it is a shame I did not discover this venue until after I left university. But such is life. I have been to a couple of gigs there now and the sound quality is really good. Loud enough not to pierce your ear-drums.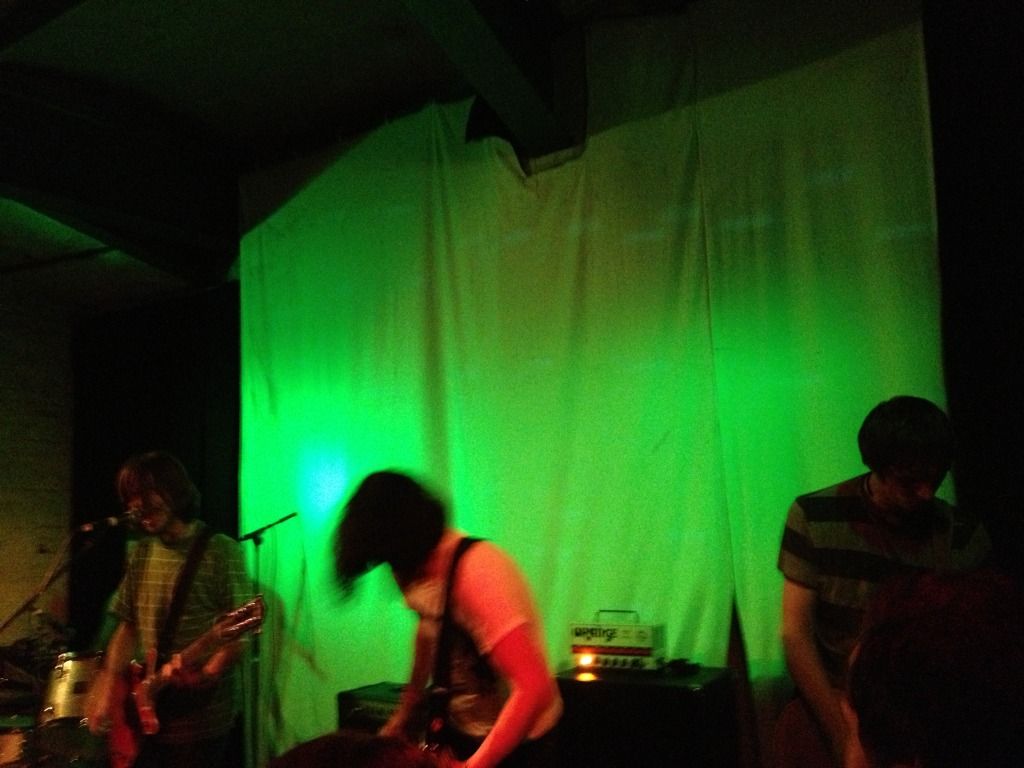 Its a very 'cool' place. Wooden floors, barrels for tables and metal stools for sitting. A simple but interesting place, with bizarre objects hanging from the walls. All keeping in line with the gritty, underground feel.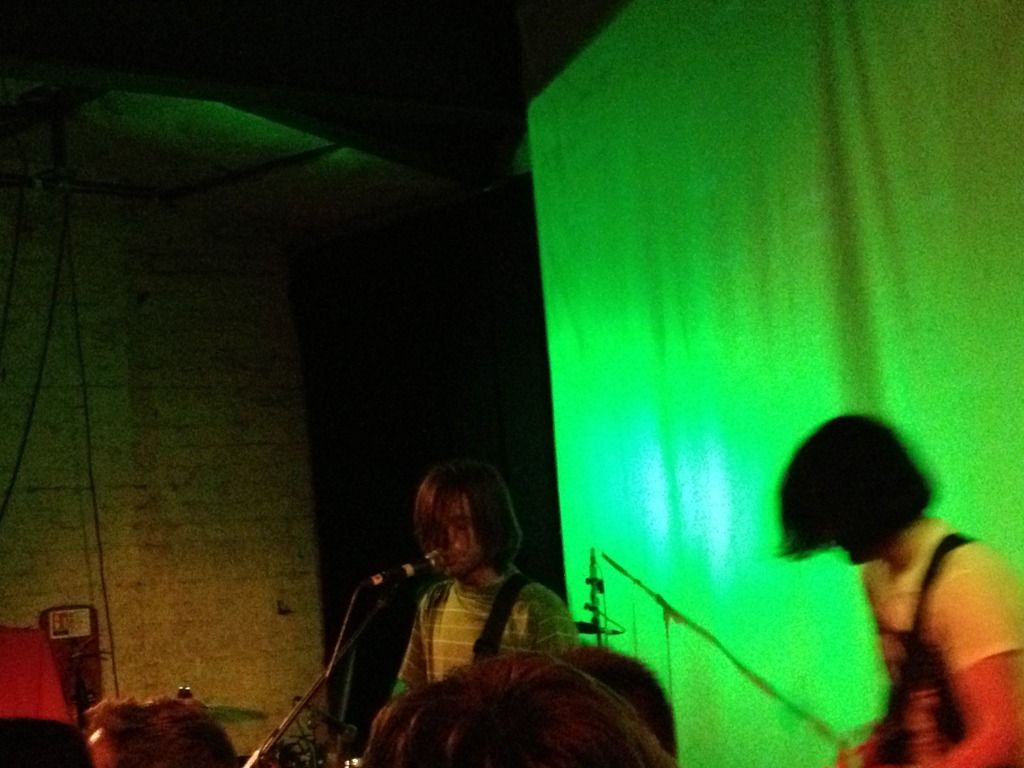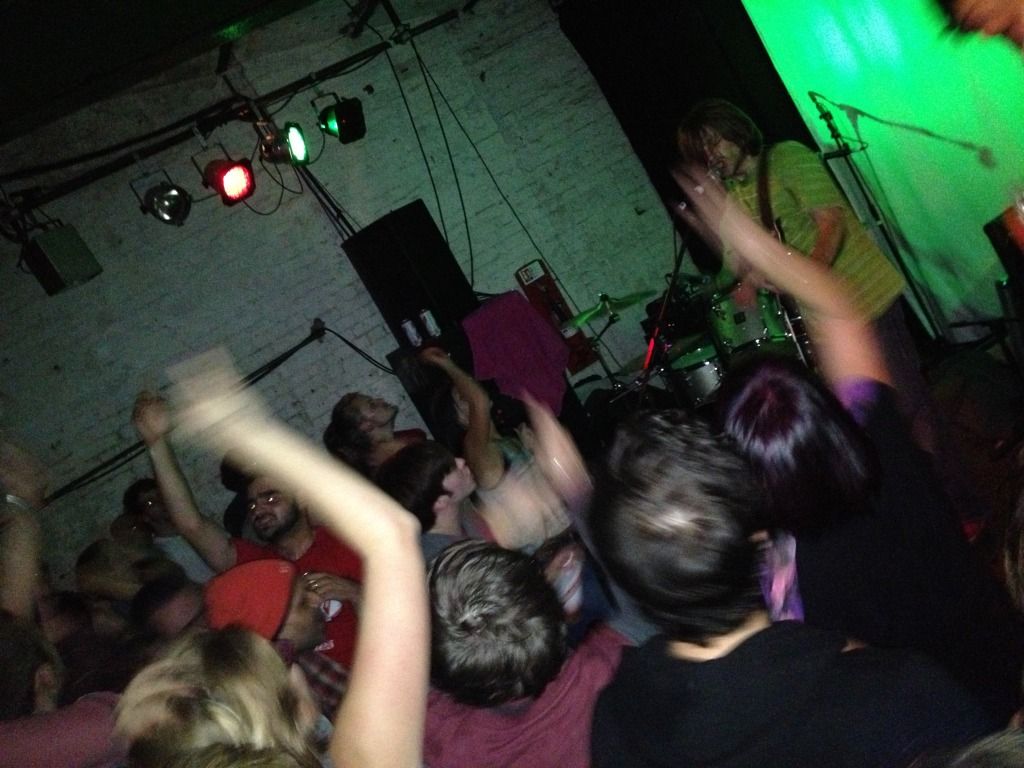 Most of my images come from my phone. Was easier to take pictures whilst bouncing and dancing around. Towards the end of the gig, the crowd really began to unwind and an intimate mosh pit erupted Not a crazy, arm swinging, face smashing pit but all embracing, hugging kind of pit. Was enjoyable to watch.