Well, here is my second attempt (first was pie) into the world of cooking. I like cooking but can find it very stressful. I am not the most gifted of people when it comes to using my motor skills and generally drop things, making a lot of mess. But that dos not deter me from giving it a go.
This time I made something very simple and yet very yummy. My mum makes this all the time when we're not sure what to have or don't really want a heavy dinner: Prawn Stir-fry.
After reading Maria's post - here - about prawn noodle soup, I was inspired to make something just as delicious and just as easy.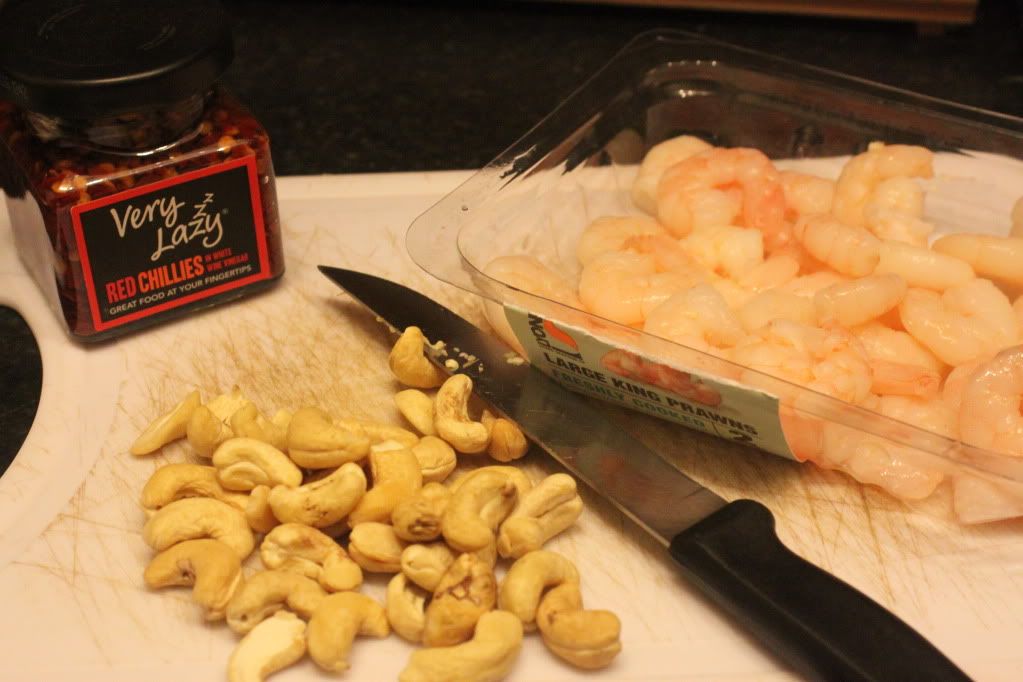 Ingredients:
Prawns (preferably king - much bigger)
Baby corn (chopped)
Sugar snaps (chopped in half)
Spring onions (chopped)
Cashew nuts
Chilli and garlic (it is up to you how much you use of these two as it depends entirely on how strong you want them to be
Noodles (fresh or dried)
Soya Sauce
I put some oil in the frying pan and added my crushed garlic and chilli. The smell is amazing. Then I added my spring onions, baby corn, sugar snaps and cashew nuts. Whilst I am letting that cook on a relatively low heat (don't want it to burn), I placed my dried noodles in a pan of boiling water and cooked for 4 minutes. In this time I then added my prawns and drizzled some soya sauce over the top.
N.B You can use fresh noodles; however, they need to be the last thing you add into your frying pan, after the prawns. As they take no time at all to cook. I used dried which need boiling first then you add them to your mixture in the frying pan.
So once my noodles were ready, I strained them off and added them to my frying pan, mixing the whole thing together. I added a bit more of the soya sauce and then plated it up.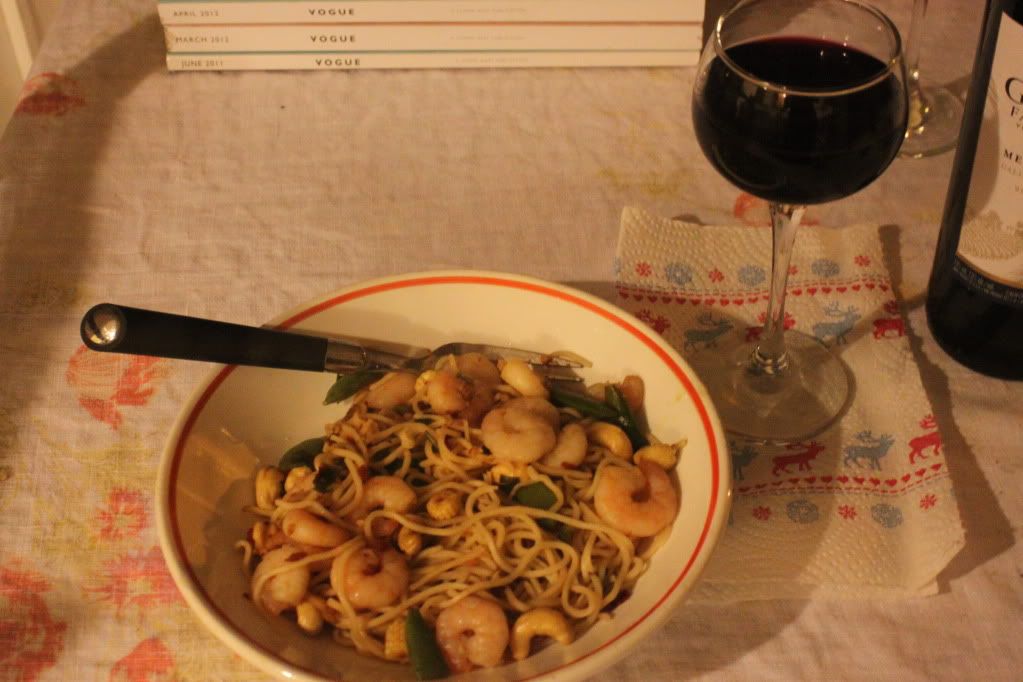 Easy as that. Give it a go, and you won't be disappointed. Have with a glass of red wine or chilled white and you've got yourself a great Saturday night in with bowl of great food.