...and I'm not talking about the chocolate bar, although they are rather yummy. No I am talking about a cute, kitsch cafe in the heart of Angel called Issy's Milky Way.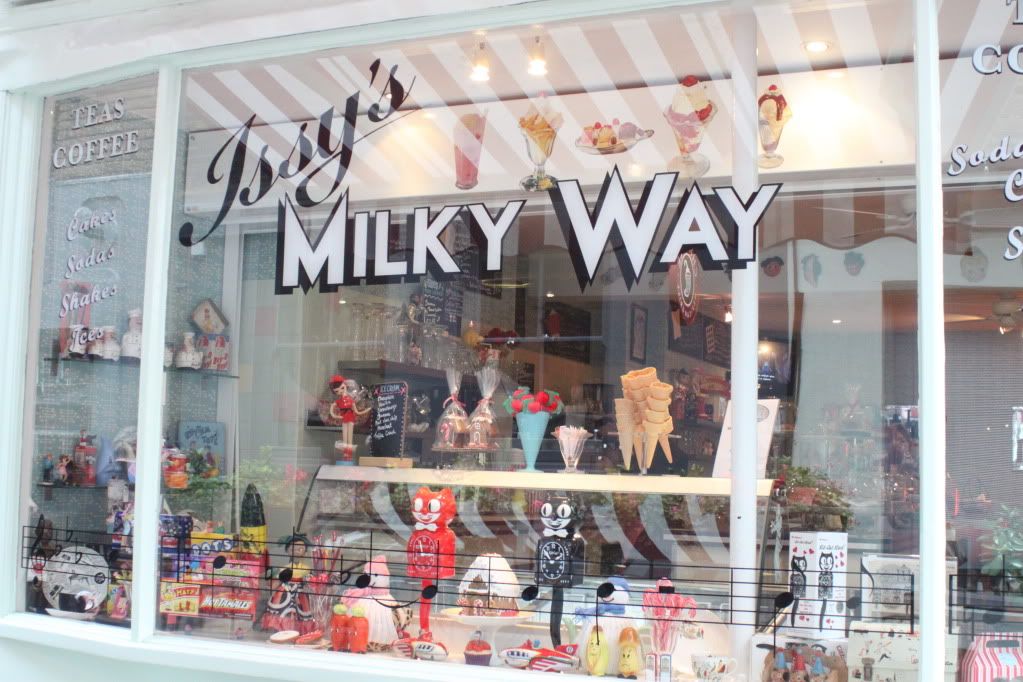 On one of my trips to London to have a good old catch up with my good friend, we stumbled upon this wonderful delight by chance after we saw The Breakfast Club heaving with people in and outside. Issy's Milky Way is a throwback to the classic 1950's. Very small, intimate and full of delicious delights. We plonked ourselves down and scoured the menu, which was mostly made up of milkshakes and desserts. Not bad a thing in my books.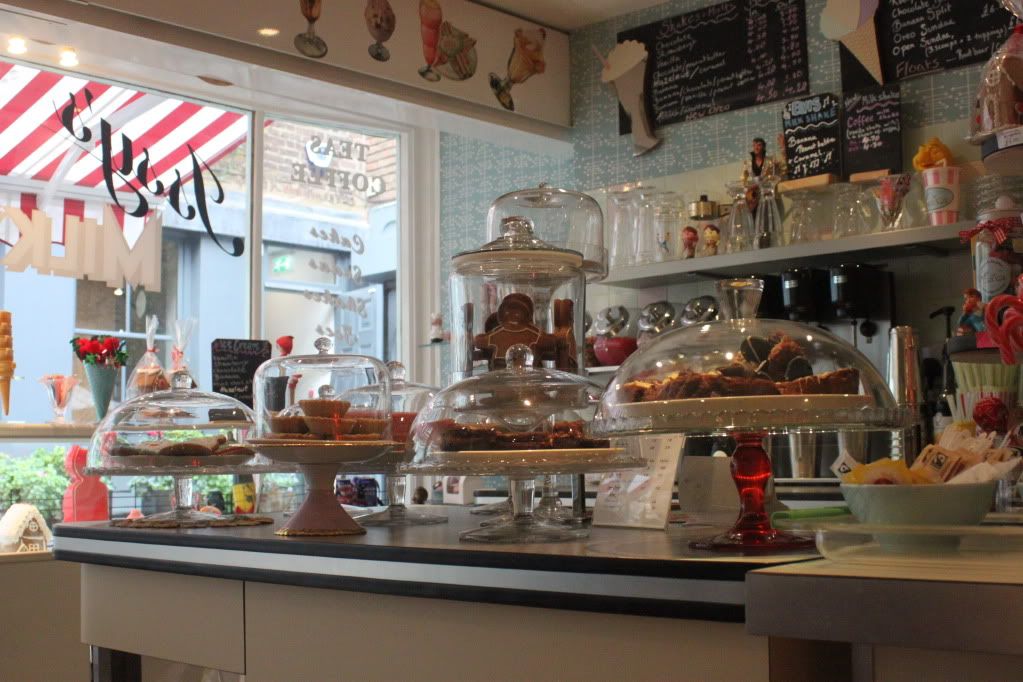 Both of us decided upon the simple ham and cheese toastie and a cup of tea. Mine was accompanied by an added strawberry milkshake. Had to really; they looked too scrummy not to. We stayed there for pretty much most of the afternoon chatting and snapping away on our instagram, only to find out later that you cannot actually take pictures. I found this particularly odd, seeing as the décor was too great not capture and show to others. To be fair I don't think they minded really. '50s tunes were playing and adding to the atmosphere.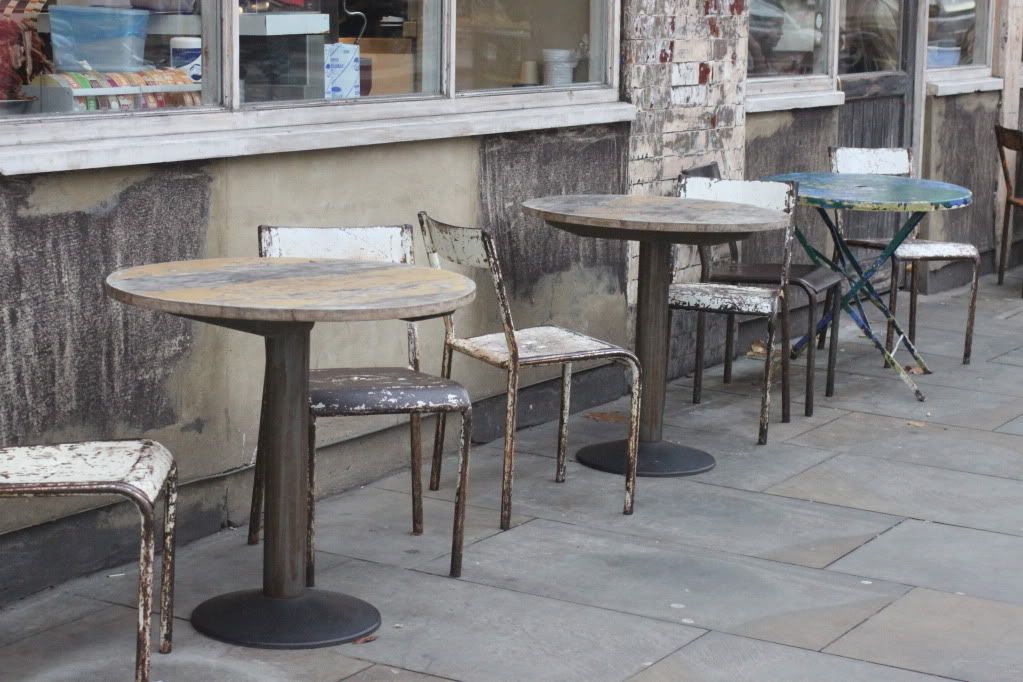 Issy's Milky Way housed some yummy treats, such as the classic key lime pie, old school sweets and some amazing Christmas cupcakes. This place is well worth the trip into town and not very hard to find. Head to The Breakfast Club and there you will find her further along the street. I do love Angel purely for this reason; never knowing what you may find...