Hat, Shirt & Jeans - HM, Scarf & Jumper - Zara, Shoes - Office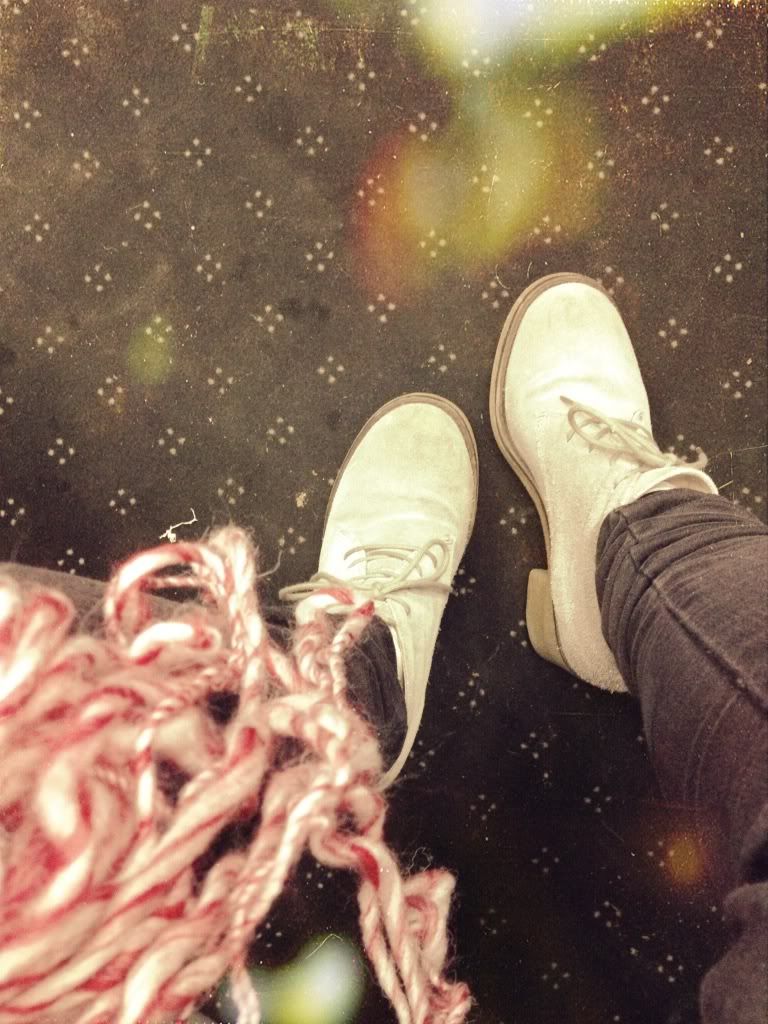 It is unbelievably, bitingly cold out there at the moment, which is making me very sad. My fingers hurt, my toes are constantly numb, even with nice, thick socks and my skin is feeling the harsh effects of this years winter.
But less of my shivering moans and more on what's been going on lately. I have a viral cough, that is very annoying, especially at night. I had some delicious cupcakes to celebrate my friends birthday and bought the most amazing, snuggly scarf from Zara. It fits round my neck like a soft cushion keeping my face and ears warm from the severe coastal winds. I put it on as soon as a I bought it today. Perfect accessory.
I wore, as my friend described - a 'Stepford' wife kind of oufit. I think it was preppy, or more clean cut than I would usually wear, and maybe with the pearls, there was a small element of '50s housewife being channelled. Like I said, I like to make the effort to get dressed up when the occasion arises.
As I have been feeling pretty rough this week (I had to take an unfortunate sick day yesterday - hate doing that), I did a little retail therapy (hello gorgeous Kurt Geiger shoes for only a tenner) and cooked myself a yummy vegetable pasta dish. Lots of healthy greens and a not so healthy glass of Chenin Blanc, soon to be accompanied by some even naughtier chocolate. Oh well, life is meant to be enjoyed and you know what...I workout during the week and eat a pretty balanced diet. So what's a few treats here and there, ha!