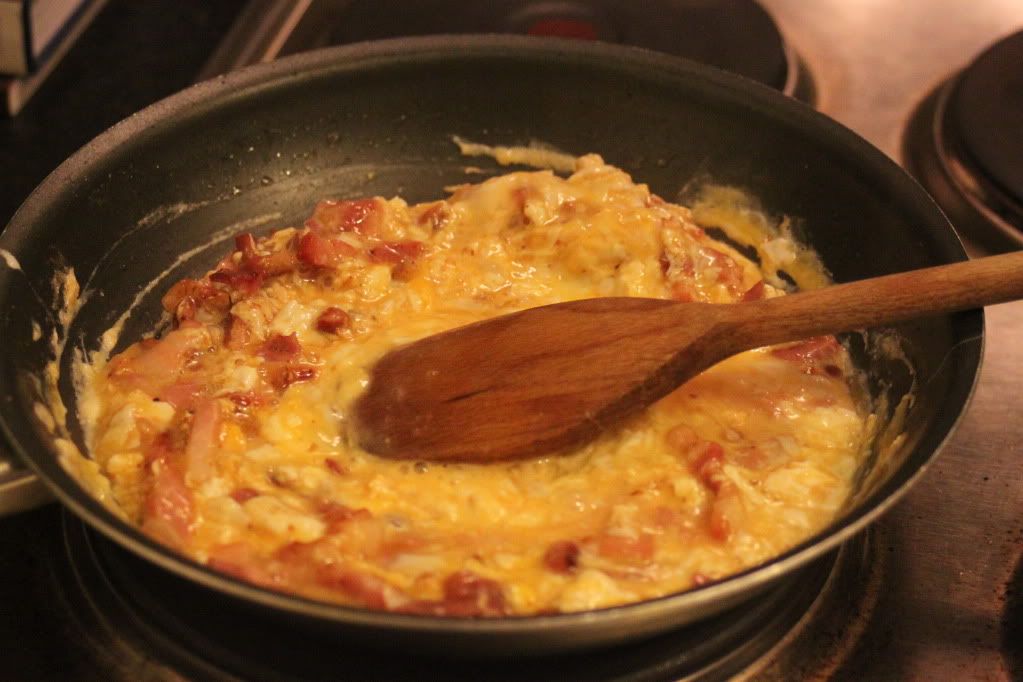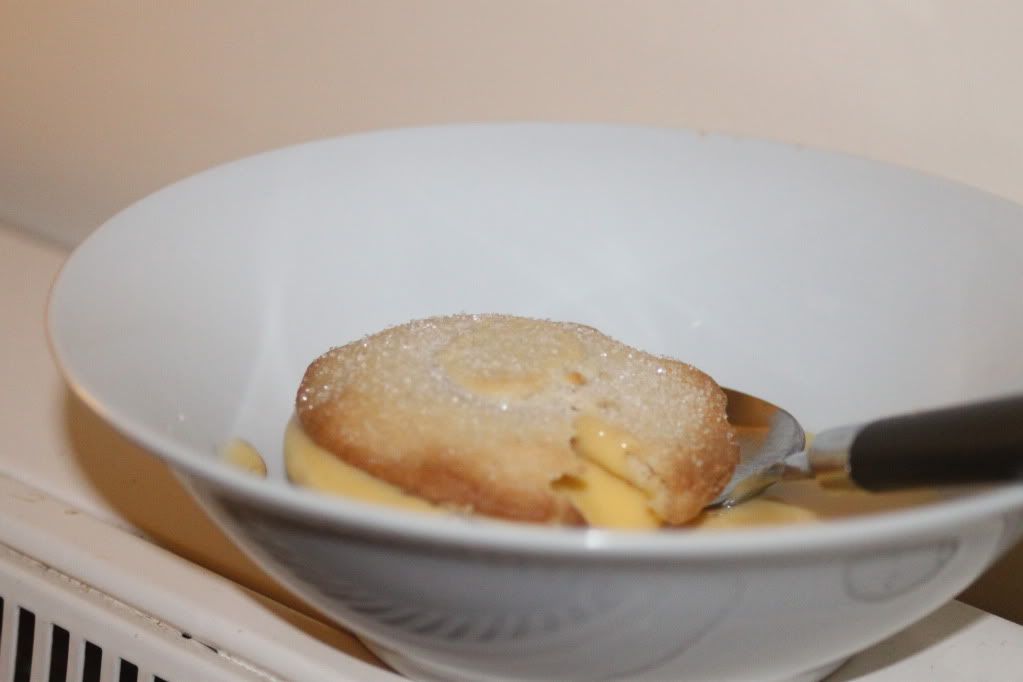 Feast your eyes upon another post dedicated entirely to food... Today has been a tough day. Have really felt stretched, not in terms of my work, as I am loving it but with regards to how my body is feeling. My chest is definitely not how it should be and feels knotted constantly with a crushing pain, and my body aches all over from being pushed physically when working. So, yes today has been tiring.
When I got in the last thing I wanted to do was cook. I did a brief work-out with Davina McCall's new fitness app (which is amazing by the way), and then have been slobbing in my PJ's. For dinner, I cooked a really simple meal that required next to nothing in effort but is so comforting and delicious - bacon and scrambled eggs with a sprinkling of parsley.
Do you ever have those days, where you get home and you just deflate and feel completely zonked? It has been rather lovely not doing anything except zoning out in front of the TV. I have found yoga to be very relaxing. I find it helps expand my chest and ease some of the pressure. Although nothing except some frequent use of my inhalers is working at the moment...