This is my last haul kind of post. As mentioned previously, I was lucky enough to received some 'love2shop' vouchers for Christmas, and of course I have been putting them to good use. Getting my hands on things that I would not have necessarily been able to afford otherwise. Also being able to treat yourself without the worry of whether you can actually afford it or not is such a luxury.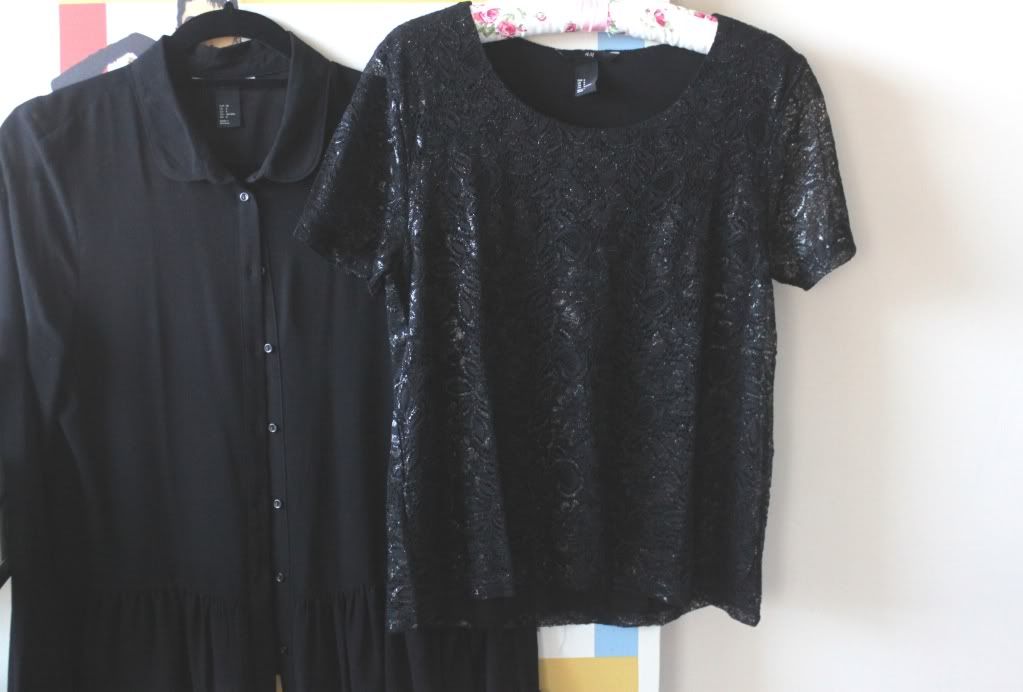 I have had my eye on a few things, such as a new pair of jeans. Buying jeans is a nightmare for me as I have really short legs; they tend to be long and make me look stumpier than I already am, ha! So I have heard some great things about New Look's range of jeans, and decided to go and take a look. Their collection has a pretty decent variety from skinny to boot-cut. High-waisted to low-rise styles. And the bonus feature is that they are very affordable and do not pull too tightly on the purse strings. I found a great pair of high-waisted and with 28" leg length and they were in the sale (a rare thing to find your size in the sales). Perfect. I would definitely recommend trying New Look out. This is one satisfied customer.
One of my favourite voucher purchases are my emerald, green, velvet shoes. They had been lingering in my wish bag on the 'hm' webpage and now they are firmly part of my shoe collection, along with some rather pretty little tops.
How have your ventures in to the sales been going?