Jeans & Shoes - Peacocks, Scarf - Zara, Bag - TU (Sainsbury), Coat - Charity shop
After two days of feeling sorry for myself and with my cough feeling much better, James and I headed out to Ford airfield in search of a car-boot sale. Has been a while since we had a rummage through someone else's junk, and we wanted to see what treasures we could find.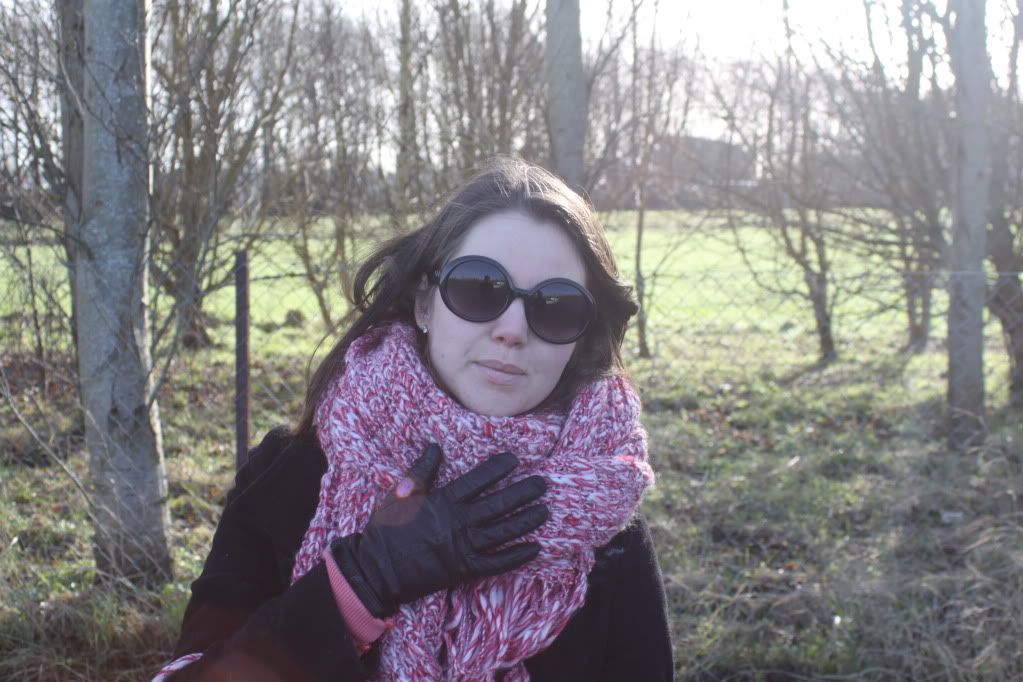 Oh, what treasures we found. James managed to bag a whole load of vintage console games, which he could definitely make a few quid on, on Ebay. Not bad, eh? I found a wonderful biography on Florence Nightingale from the '50s that I cannot wait to get stuck into. We also snagged a retro version of Monopoly. I'm not sure if this is too tragic or not, but it's our first ever board game. Am hoping to add more to the very small collection.
The weather behaved and kept its sun hat on, which made me smile greatly. I did not have to pile on the layers and sweat away my entire weight, ha! I wore my new jeans, which I posted about here, and my now favourite scarf. It's too perfect. I feel like I'm wearing a cushion round my neck. It's just wonderful. Speaking of that previous post, I've managed to find a great black bag, those floral jeans, and the River Island shoes (although they are gold sequin rather than metallic mink).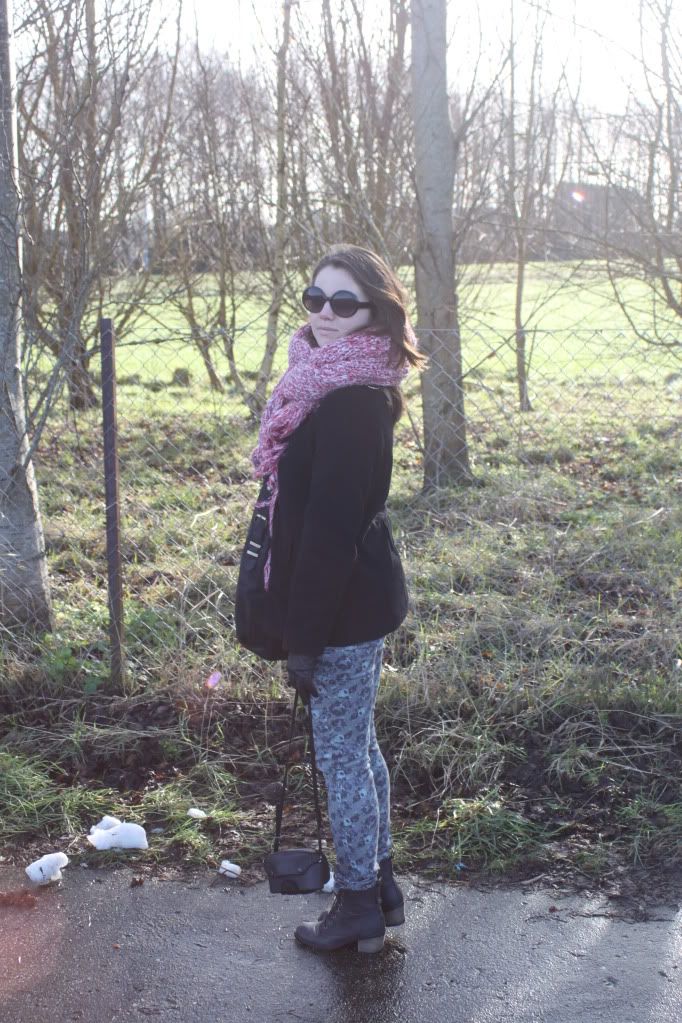 All in all Saturday was a pretty good day for me. I'm feeling refreshed and vitalised and ready to begin my week at work. Hate having time off, but sometimes you need to rest your body in order to perform your best...