For a while I have wanted to do more posts on what Worthing has to offer. Having lived here nearly a year now, I can safely say I love it. The quietness of strolling around town and the smell of salt from living near the sea is simply wonderful. I have written about the Pier before and some of the delights held during the Summer in the park, but I have not written much about the social aspects to Worthing. This is about to change...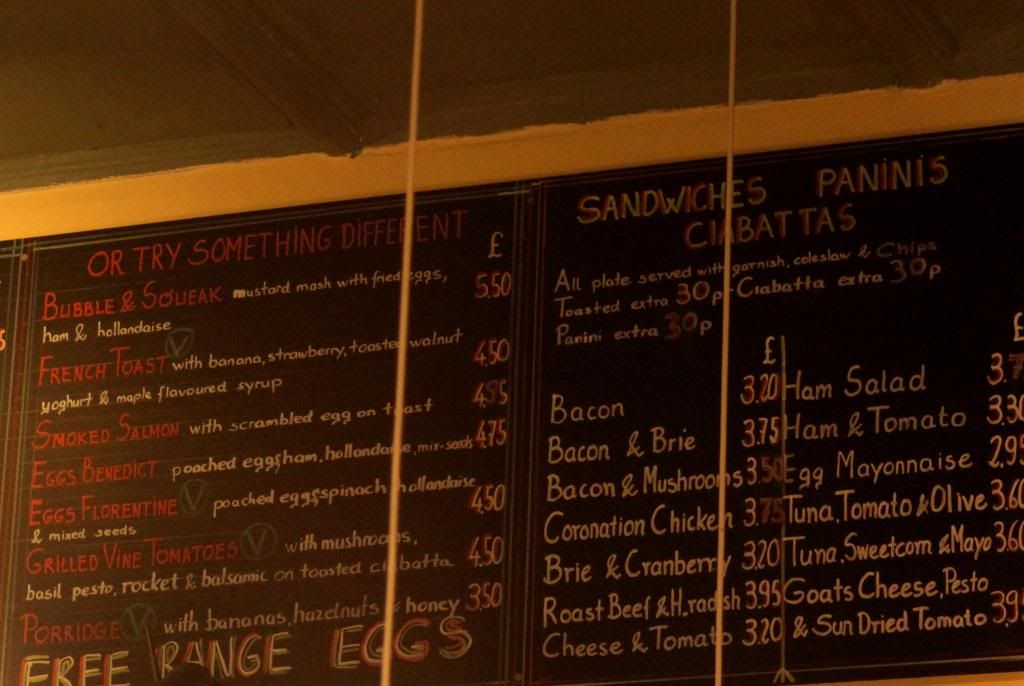 Yesterday my good friend stopped by for a catch up and of course some food. I took her to a little cafe on one of Worthing's main strips leading into town. 'Cafe Internationale' on the outside does not hold much promise, and resembles any other cafe around. However, when you step through the door you are transported to a cute, quiet little cafe, with a wonderfully cosy style. A classic cafe I would say, that reminds of the ones I visited when in Paris. Chalk board menus, simple wooden furniture, home-made desserts and smoothies.
The food is delicious with a variety of options to choose from. For me when I visit, I am always drawn to the breakfast options such as poached eggs or French toast. My friend opted for the brie and cranberry panini, which I must say looked yum. What I really like about this place is that it is busy but not over crowded making you feel crammed into a small space. There's just enough of a buzz going on that gives the place a welcoming atmosphere. I definitely recommend this cafe if you visit Worthing. It is the perfect place for a quiet chat and a good ol' pot of tea...