As I make my way back into blogging again from another two week break, I thought I would begin with a very exciting project, which I mentioned in my previous post.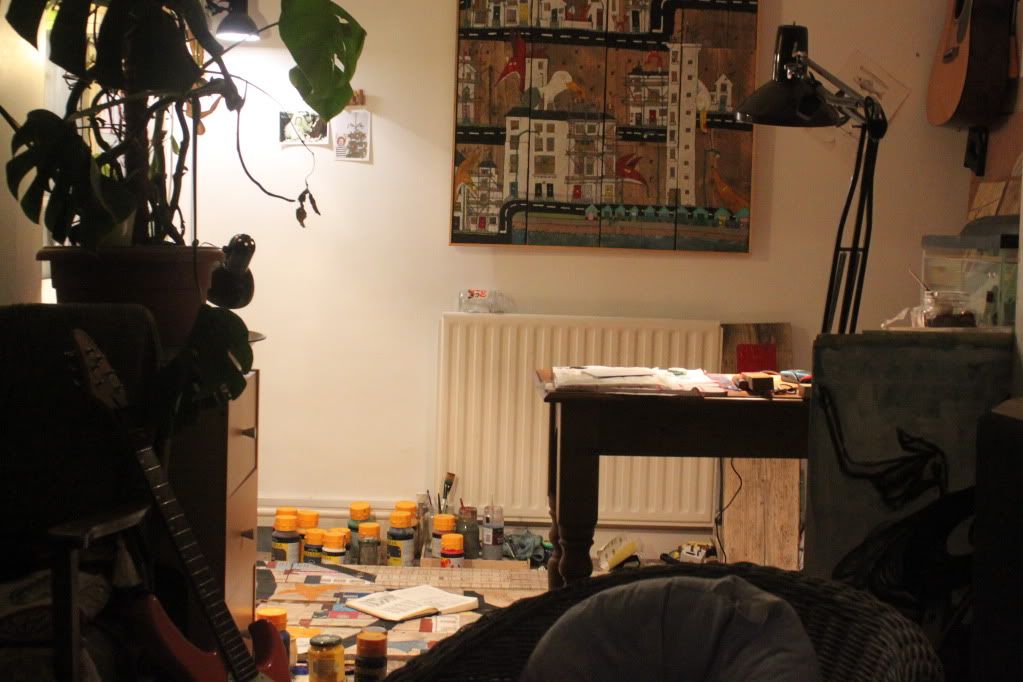 Last Summer I was fortunate enough to blog about an open house exhibition that happens every year (I believe) in the Brighton and Hove area for the Brighton Festival, which show cased an array of amazing artists, designers, illustrators, sculptures and many more. Take a look at that post here. This year I am again a very lucky girl as my friend is hosting, for the first time, a solo exhibition...Into The Wild (check out his blog here for more details), which will display a whole collection of truly interesting and dynamic pieces (I'm not being biased here), and I'm going to trace his every move here on my blog, well at least parts of it.
I want to share with you some intimate images I took a couple of weekends ago, that will mark the beginning of me blogging about his journery from the beginnings of bare wood to a gallery full of wonderful paintings. Here are few snap shots of an artist's personal studio (more will be posted on my flickr and shown on an upcoming post later next week, with a little extra something).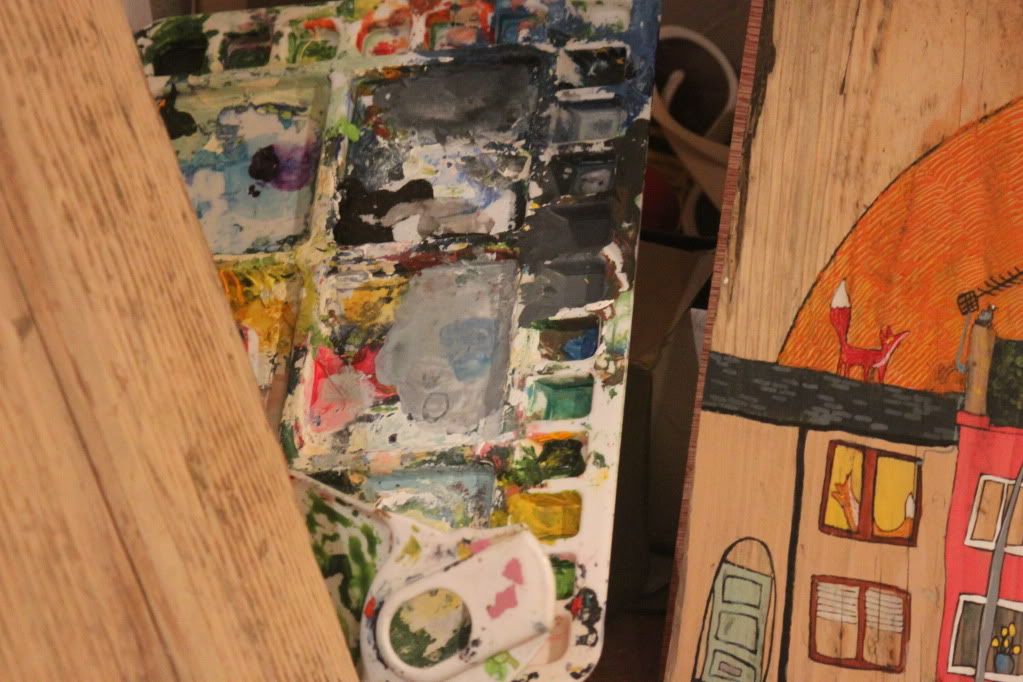 I hope these insights have tickled your fancy and are eager to find out more...