Jumper & Hat - H&M, Jeans - New Look, Shoes - Office, Bag - River Island via Charity shop



And it's nice to be back. I like having time away to just do things and let life sweep you away. Although not much has been happening recently, otherwise you would have been notified, ha!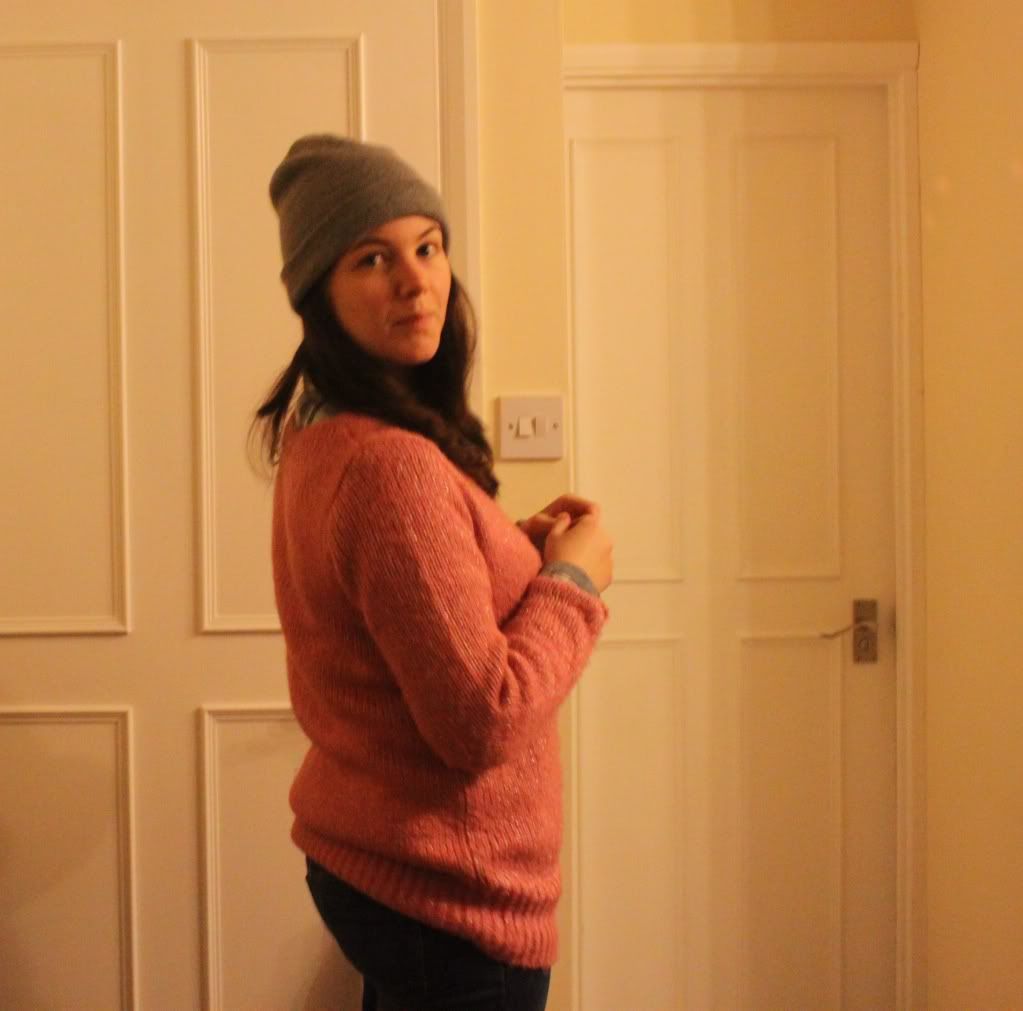 Work has been kicking my butt and I'm loving it. Feel really settled and confident of my place within the team. This was definitely a change for the better and am looking on to a brighter future.
Last weekend was spend up in London with the mother and had a wonderfully relaxing time. Found some new bedding, which I will be doing a post on later. It took me a while to decide on what I wanted as styling your bedroom attire is a very personal thing to do, and is especially harder when you have someone else to think about. I went for a simple option with an amazing statement cushion. Am really loving simplicity at the moment. Simple clothing, simple make-up, simple bedding.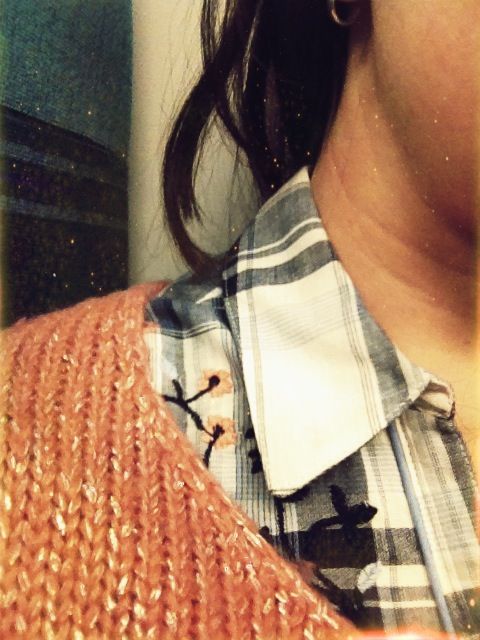 Today was no exception, I found a beautifully delicate jumper in Espirit in the sale. A delightful and clean lilac colour and oh so soft. Perfect. Following in this 'simple' mindset, I picked up a new set of nightwear. Yes I am aware nightwear may not be the most exciting of topics but I love it. Wearing pretty, dainty or soft fabrics to bed makes me feel indulgent and like I'm pampering myself. It's the same with underwear; just because no one else may see it, doesn't make it any less special or thrilling. So more on those special items later.
I came home to hearty meal cooked by the boyfriend and sat down to enjoy my evening with a much lusted after glass of wine. Oh being a young, independent adult has its perks, ha!