Blouse - Unknown (Charity shop), Boots - TU, Watch - Casio, Necklace - Primark, Bag - River Island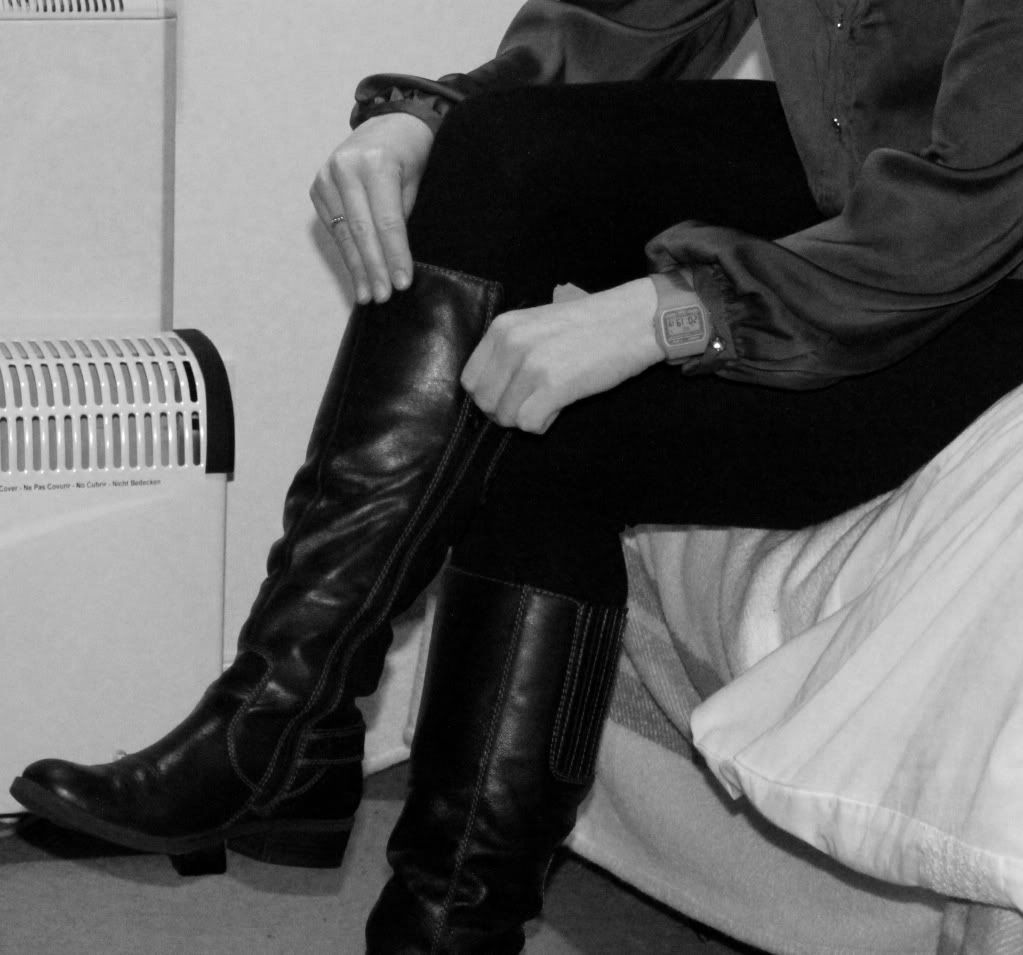 Work attire is such an uneasy path to tread, especially when there are constrictions on what types of clothes are allowed. For me no 'leisure' wear is allowed, ie hoodies, tracksuits and jeans. Working in a nursery is pretty much a messy affair with snot, arts, baking and the dreaded lunch period where kids love to get their food everywhere. Trust me it is a lot of fun, so I basically live in leggings and try to make my top half and shoes my main area for experimenting with fashion.
I've come to the conclusion that I still want to wear my nice tops and jumpers and shoes, as I think 'why not'? It looks smart and, plus, I'm displaying some sort of personality through my outfit. And the children love it when you wear interesting patterns or colours.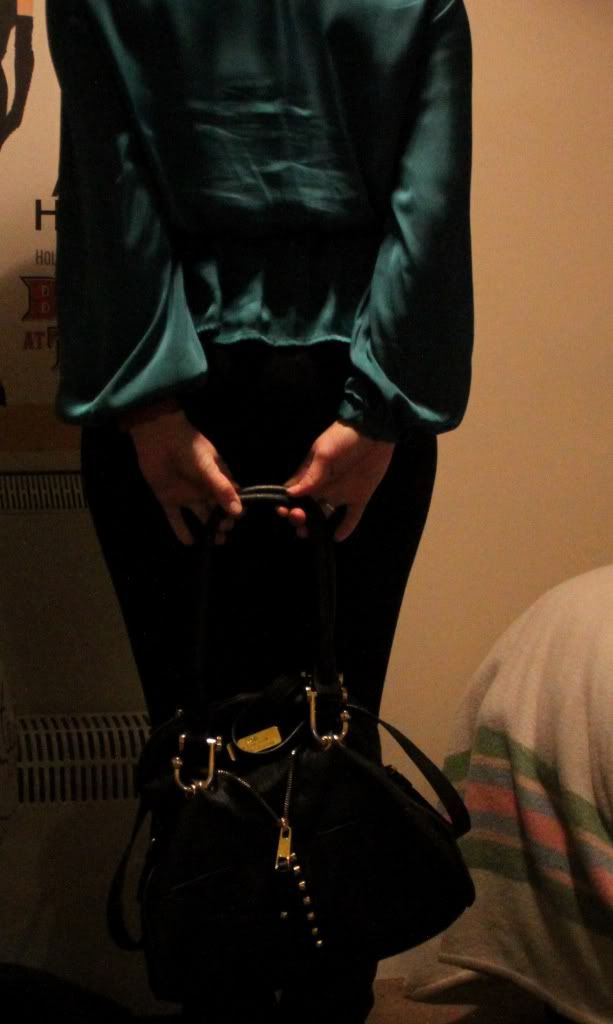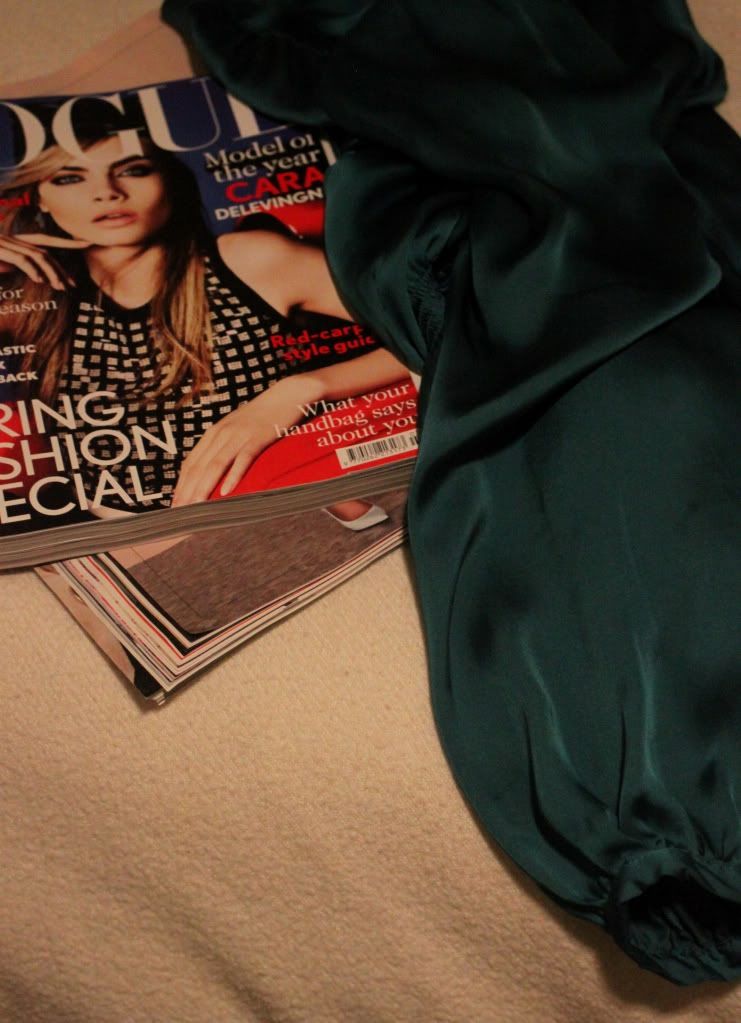 Yesterday was no exception. I found an amazingly luxurious silk blouse in a local charity shop and thought to myself, 'why not wear it for work'? I felt really good about myself making that extra bit of effort with my outfit. Usually, as it's been super cold, I've been layering jumpers over thermal vests. Thermal do not make for a fashionable outfit, or maybe it depends on what your thermals look like, ha!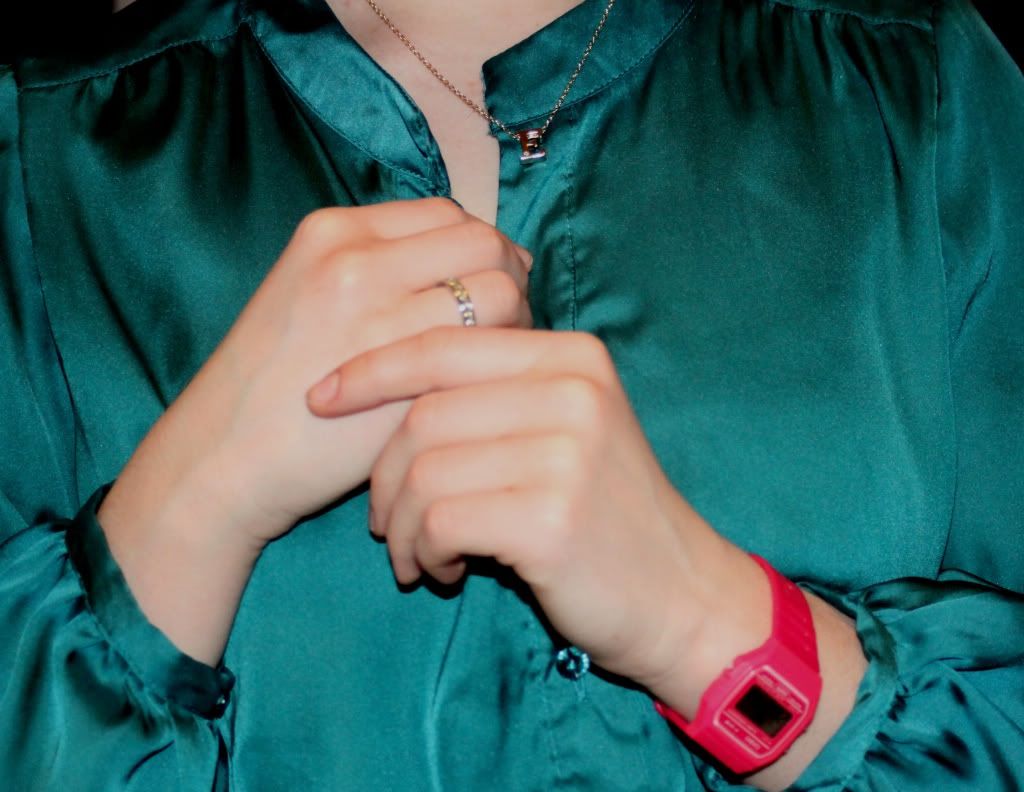 Unfortunately I do not have the time in the day to snap away outfits, which means, when James is at work, I can get out my trusty tripod and play around with the self timer, posing in various places in the flat...