Well, here I am again. Am loving my new posting regime and inspiration. I think it's come from some new blogs I've been reading. I say new, they are relatively old but I have only just found them. They have really helped get me back into blogging and have definitely boosted my inspiration levels.
I know this to be the case because I have begun drawing again, mostly my outfits as per usual. But when I checked the date on my last entry, I saw it was from last Summer. Not good. I certainly let myself go and my motivation was somewhat lacking, not just in drawing but, I suppose all areas of my life. It was not until towards the end of the year that things started to improve and I began to find myself again. I have made some new friends over the past few months from my job and am loving life. Money is always crap and I'm useless at saving. However, from the end of this month I have started eating cleaner foods, exercising more and have made myself a budget plan for May to help improve my saving skills. I just want to get my life in shape really and make the most of what I've got.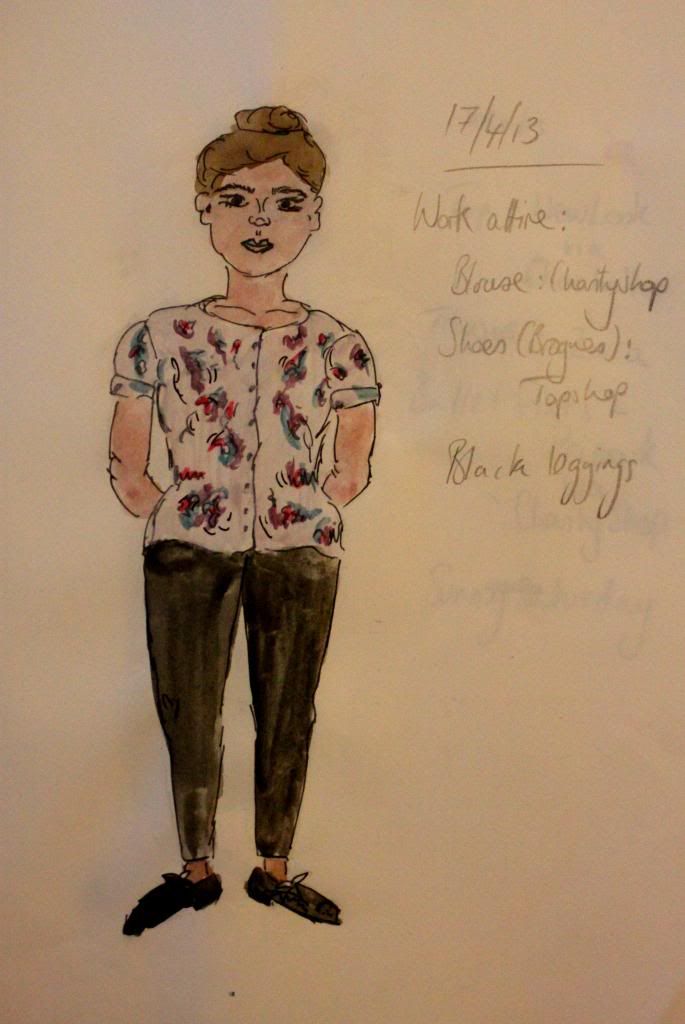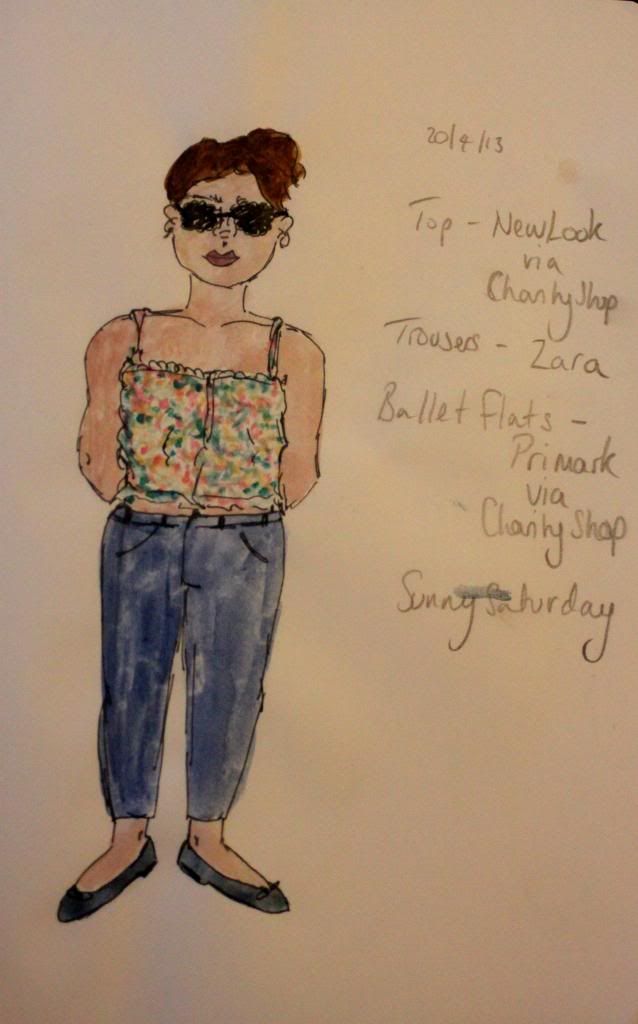 Basically life is pretty sweet at the moment. I know we can all complain from time to time, and sometimes the small things in life become larger than they need to be...but, in all honesty I am fairly happy most of the time and love it. So here are my two drawings from my new lease on life...Enjoy!