Coat - Debenhams via Charity shop, Scarf - TKMaxx, Shoes - Topshop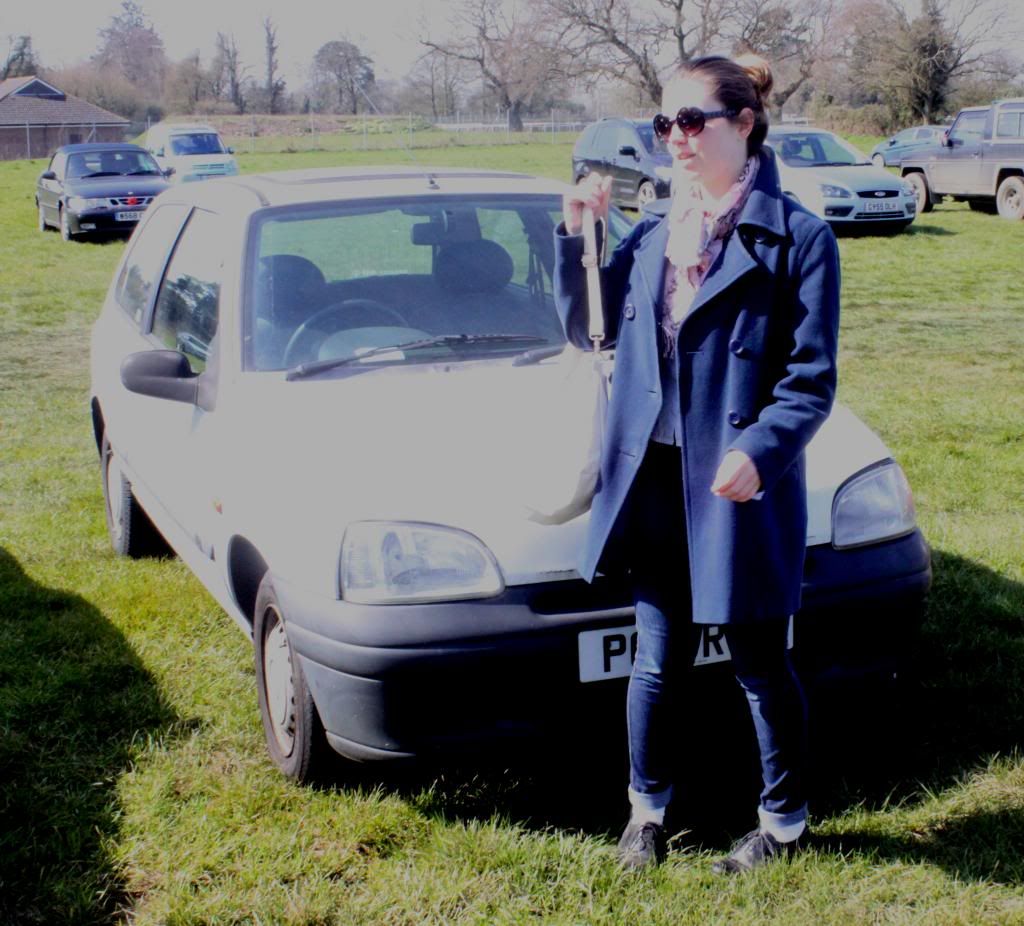 Hi y'all! Another post! Wow, three days in a row. Am on fire right now and I have another lined for tomorrow. This obviously means I have been up to more things than usual, ha!
Very simple outfit again and some more blue tones for you. What can I say? Blue is my colour. Although the sun was shining, the temperature was on the chillier side yesterday so I opted for a warmer coat. You never know and plus, walking around the open spaces of a car-boot, you are not particularly protected from the wind.
Comfy outfits are always in need when hitting the car-boot. I feel you need to be able get down and rummage through things to find those special gems and hidden treasures. That's exactly what I did yesterday. Clean white shirt, with some skinny jeans and my trusty brogues, meant I was able to get down and dirty with the hoards of stuff at Fontwell.
Well, that's enough whittering from me this evening. I'm off to play my newest addiction of 'CandyCrushSaga'. Two days of play time and I'm on a downward spiral, ha!