Blazer - New Look via Market, Jeans - Peacocks, Ballet pumps - Primark, Bag - Mango via Charity shop
Very glad it is finally the weekend. Seemed like it was never going to arrive. It has been a very long and busy week at work per usual, plus a great course on Tuesday which was very interesting. But so happy I have now two days to relax, well one now.
Today was a lovely day spent wandering town as we normally do, walking along the front and hitting the charity shop where I snapped up this little cute bag. A colour I would not usually go for but something about it caught my eye. Perfect size for an evening bag or if I don't want to lug around my giant tote bag. Very good purchase.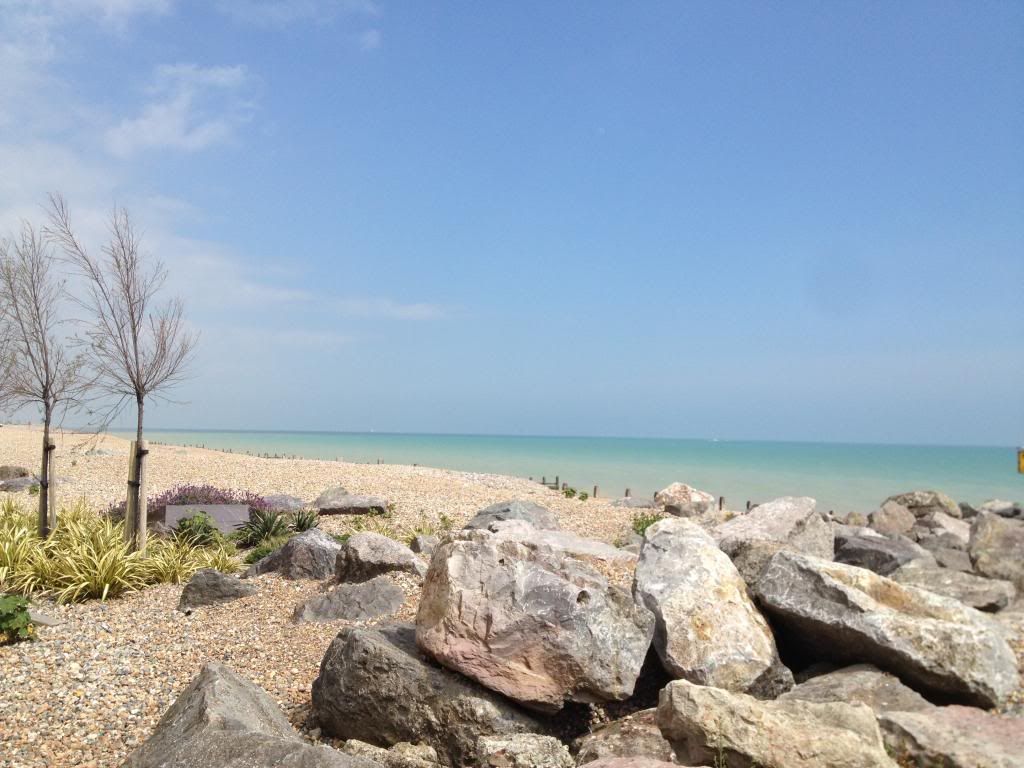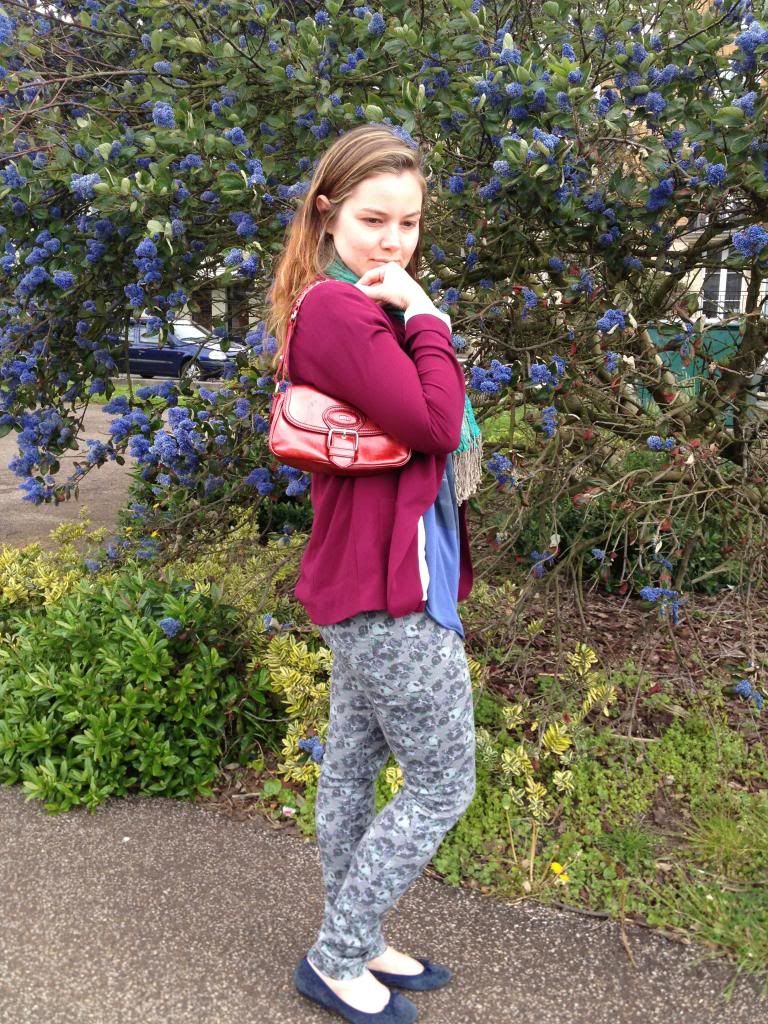 As the weather was mild today with clear skies, I wore a simple but playful outfit (mostly due to the pattern of my jeans, which I love) and I just had to get some wear out of my new blazer I picked a couple of weekends ago at a local market. Gorgeous colour and such a soft fabric. Light enough for those Spring days and hopefully the summer evenings. Fingers crossed I get to wear it more.
Of course this post would not be complete without an obligatory food snap. Am loving my breakfasts at the moment. Seeds, honey, oats and fresh berries. Clean juice. Just divine. Cannot beat a good breaky to start your day right. James also cooked up a delish dinner - Sommerset Chicken. Recipe to follow soon I think. Was so scrummy. You have to try it.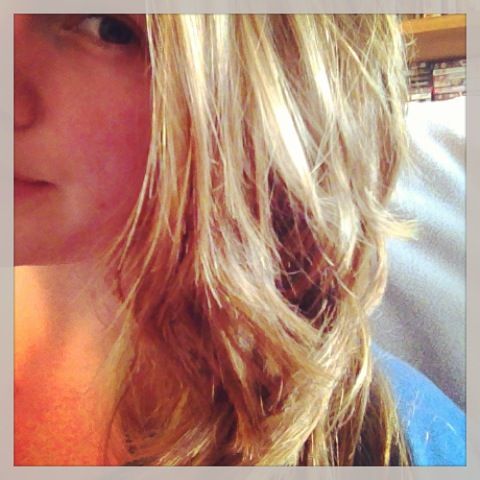 Finally to finish a brief but happy post, a few goals or thoughts that I've been trying to stick to lately. I have, over the past few weeks become slightly obsessed with food and calories and my weight which is not a good thing. So using the new 'A Beautiful Mess' app, I created a little to do list to keep me motivated but also to remind myself mostly importantly to relax. I need to take more time to chill out about things and just go with the flow. Sometimes when things are out of control it is easy to take some of the control back though other ways and mine was food and I knew it was bad. Not that I've ever had an issue with food before but I could see certain signs and didn't want to eventually get myself in a place where I would not be able to get myself out of. So this is my pledge to 'relax' and sit back to enjoy life's little pleasures.