Outfit 1: Shorts - Primark, Top - TU for Sainsbury
Outfit 2: Shirt dress - Charity shop, Sandals - Dorothy Perkins via carboot
The sun has been rearing it's pretty head over the past few weeks, and I have been relishing in the opportunities to get my pins out. They are not looking so pasty any more now. Unfortunately the good weather does not last long it seems and the temperatures have dropped again, grrrrr!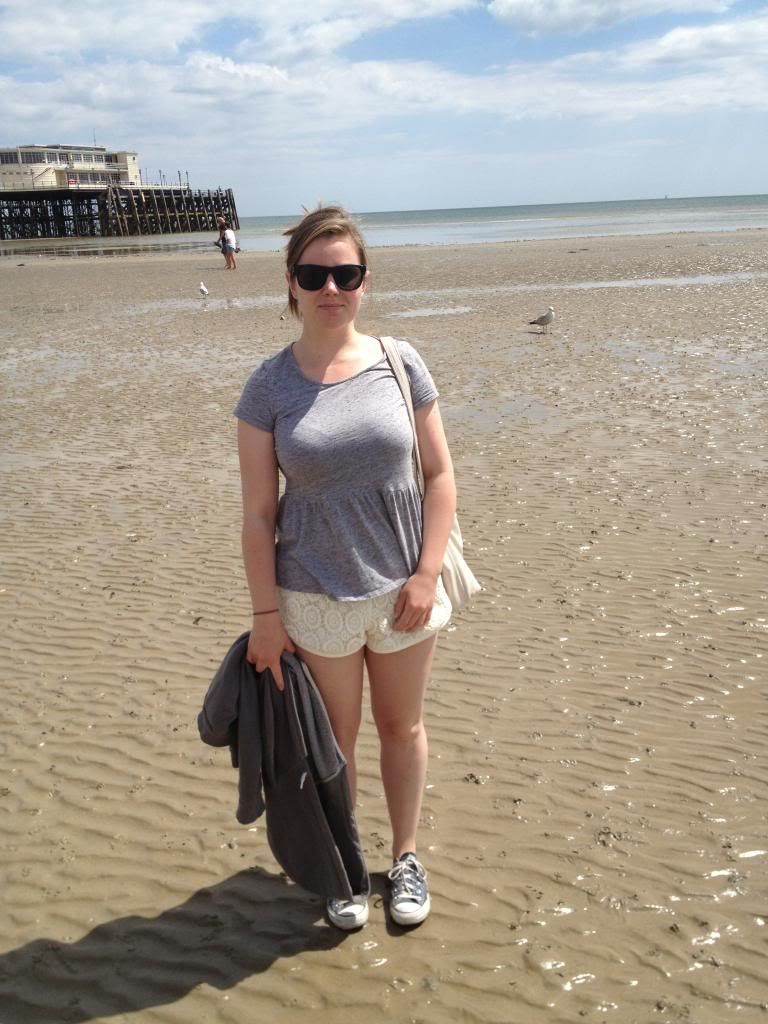 Anyhu, here are a couple of outfits I've been styling the past couple of weekends. Very simple and basic outfits that allow room to breathe when the temperatures rise about 15C. I love the the cream lace shorts. One of my best Summer buys so far and I cannot wait to take them away on holiday in two weeks. Another fave item of mine are my leather sandals. These were a steal from a local carboot sale. They were practically brand new shoes for half the original price. Perfect Summer addition to my wardrobe.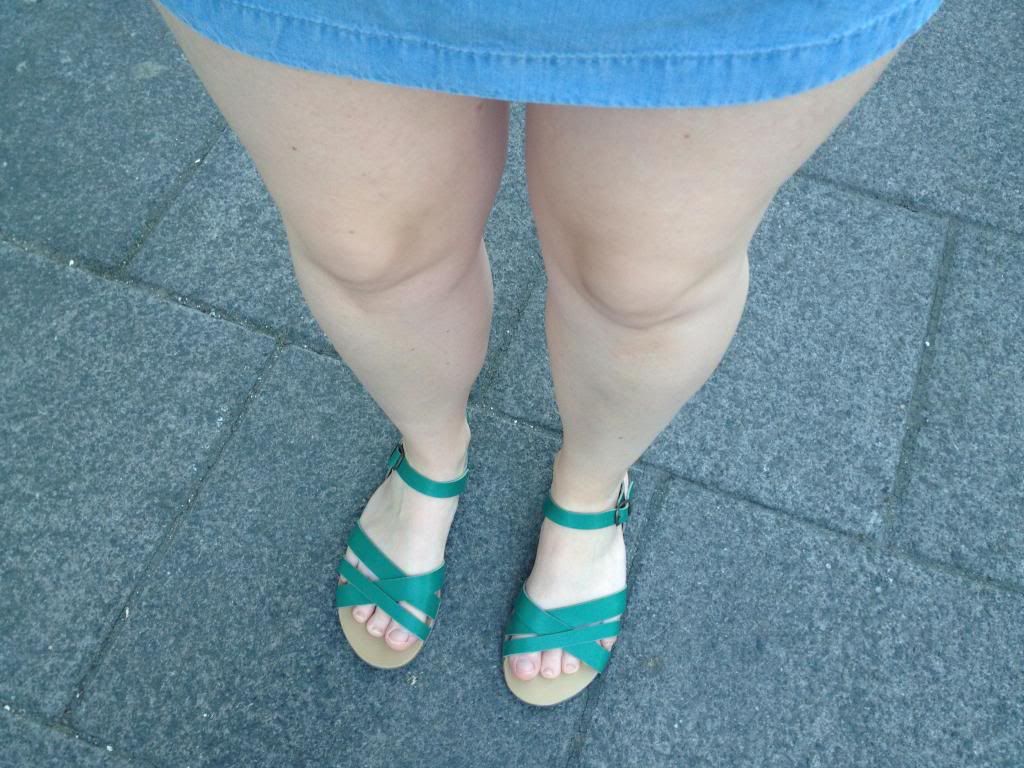 Everything over here on DayDreamBeliever is going well. Lots of stressful times over the past few weeks which are over with..for now. But it has been a lovely and very much needed restful weekend. I planned to workout; however, I just couldn't muster the energy. I have kept to my clean eating and detox teas and still feel better for it. Sometimes you need to let your body relax, recharge and repair itself. As long as I'm feeling healthy and bright then that's good for me.
I thought I would leave you with this last image taken last week when the sun was shining over Worthing beach. Hopefully it will bring the sun back, which has disappeared once more...