Top - TKMaxx, Trainers - TKMaxx, Shorts - Zara, Bag - Charity shop, Sunglasses - Charity shop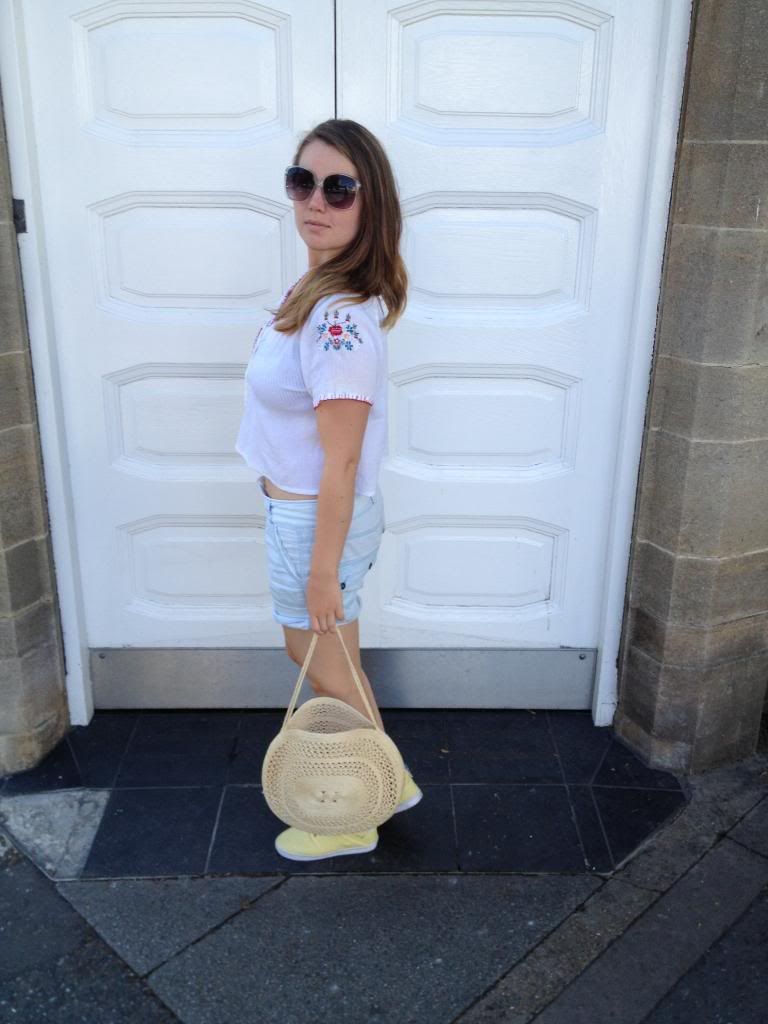 Well here we go another outfit post. Nothing that matches up to that of the famous fashion bloggers but I would be inclined to suggest is more in keeping with day-to-day goings on. In light of the hot weather gracing our British shores, I've taken to wearing loose, light coloured fabrics. Nothing the clings to my skin or absorbs the suns rays. Too sticky otherwise. When not working I've been wearing shorts and strappy sandals. Very simple and nothing too fancy. In this weather I can't bear making too much of an effort. These are my favourite and go to pieces in the summer. Soft, comfy and loose. One of the best buys from Zara and have worn religiously over the past three years have been these shorts. They are one of my fave go to summer outfits. The fabric is wonderfully soft and they sit right on my hips and are not tight around my thighs. As much as I love my denim cut offs, they can be quite a restrictive material to wear when the temps are souring high.
I feel gypsy, floaty tops very fitting for this season. Especially with the current heat wave that hit us over the past two weeks anything that screams rural, rustic imagery is a tick in my book. How do you choose to style your summer outfits...