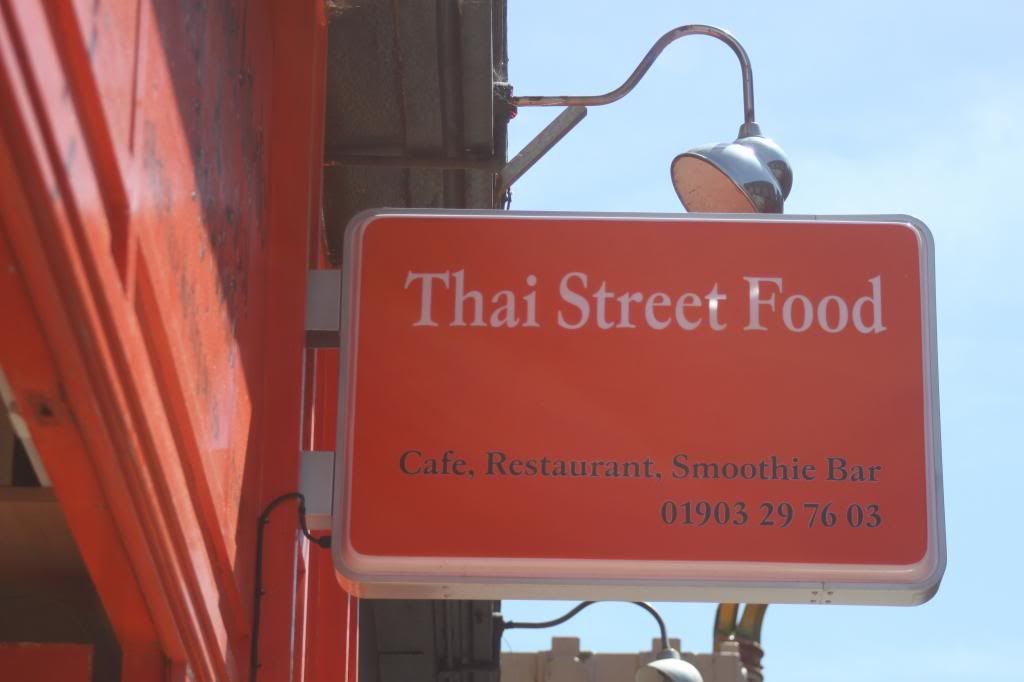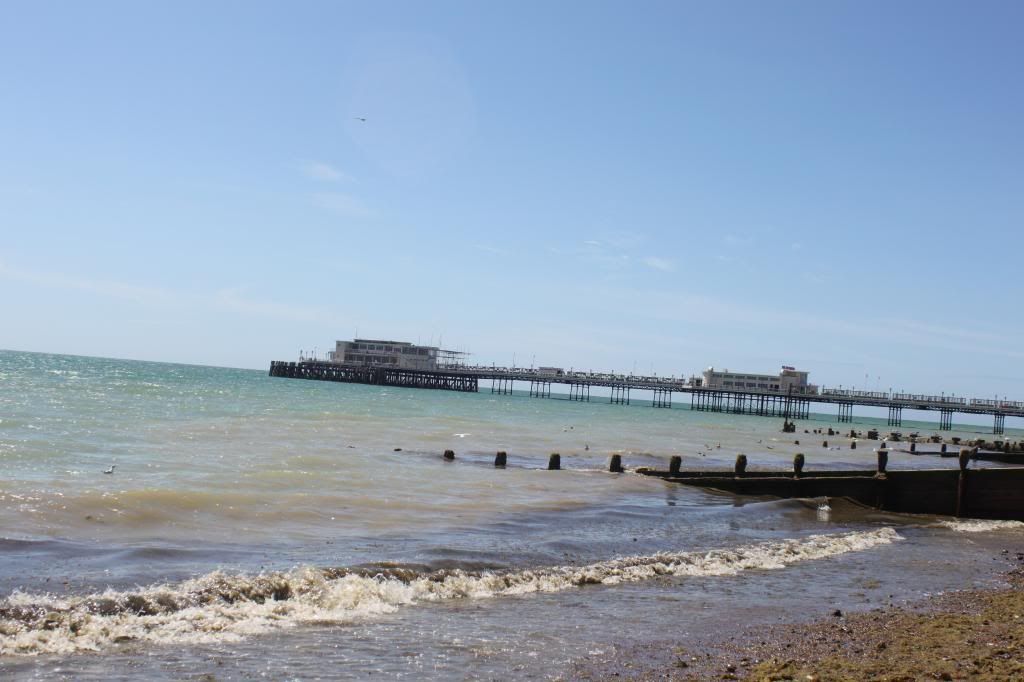 I love exploring my local area and finding new places to eat, drink, shop etc. When mother came to visit yesterday, we spent a while wandering around town trying find somewhere to settle down and eat. We stumbled across Street Thai, a wonderful little Thai restaurant situated down one of the side streets off the seafront. The weather was perfect so being able to sit outside was lovely. Basking in the sun we began to polish off some delightful dishes. One of my favourite Thai dishes are the sweetcorn fritters with chilli dip. Mmmmmm, just delish.
We choose a selection of starters from Spring rolls to the Prawn tempura. And then, of course I was always go for the Thai green curry. It's just everything I want and I haven't really had anything else that beats it comforting taste. The balance between hot and sweet. Just yum.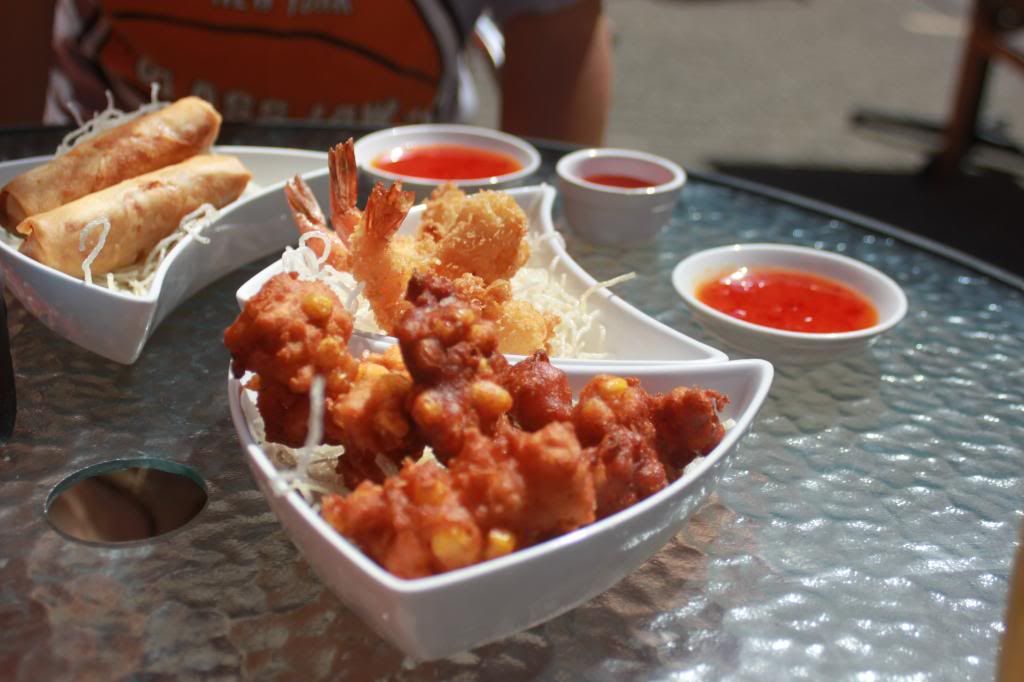 Street Thai was a wonderful find with very nice food at very reasonable prices. Perfect for our pit-stop lunch. There was a very homely and laid back feel the restaurant. A simple set-up, nothing fancy and our waitress was such a sweet lady. Very charming...