Dress - Topshop, Bag - Charity shop, Boots - Charity shop, Glasses - River Island, Belt - Can't remember!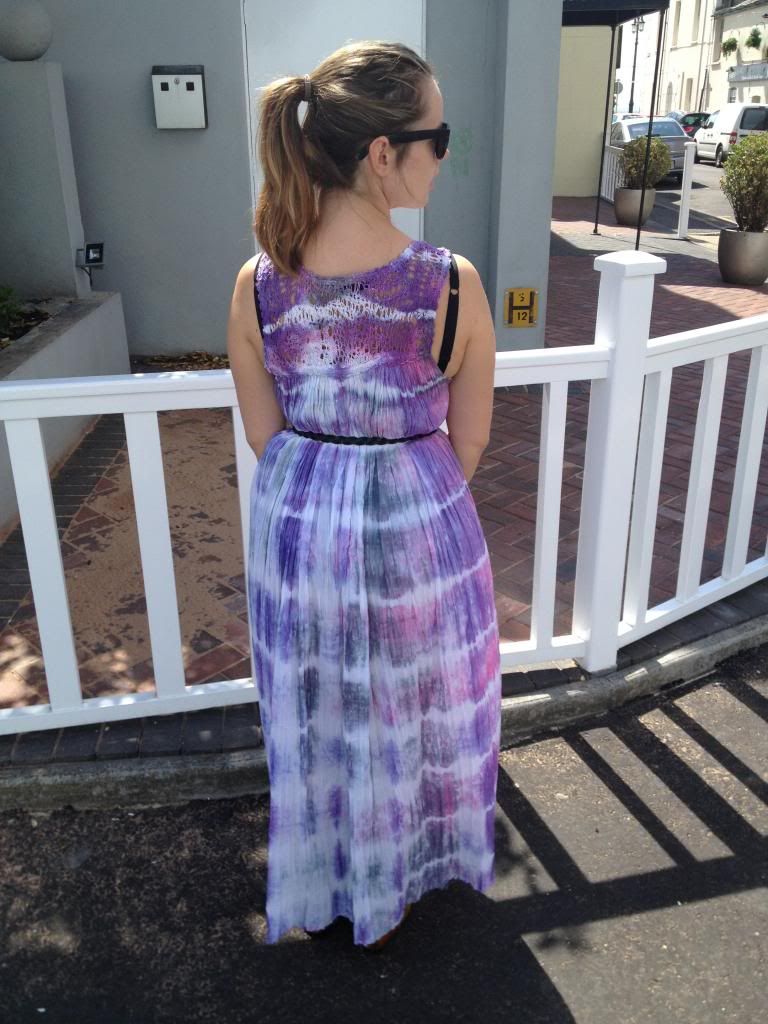 Oh it has been a glorious day today. Gorgeous sunny weather and a wonderful game of basketball, where I did indeed kick some ass, ha! Well I definitely had lots of enthusiasm.
I was meant to head to Pride today in Brighton but didn't feel too good waking up and the past week has left me exhausted. All I wanted to was stay in bed and sleep, which I did a very good job of doing may I add. I had bought a new dress especially for the occasion of Pride and I was not going to waste the opportunity in wearing it. This little number had left me undecided for a few days this week and kept returning to it in my save for later bag to see if I really liked it or just liked the way it looked on the model. I was worried it would be too big on me and would look frumpy and bigger than I am. Now, if I hadn't worn a belt with it then yes I probable would of. However, I think the belt makes a lovely little addition to the outfit. I also had to take it up, as it was way too long, even wearing 3 inch heels, ha! But now I love it!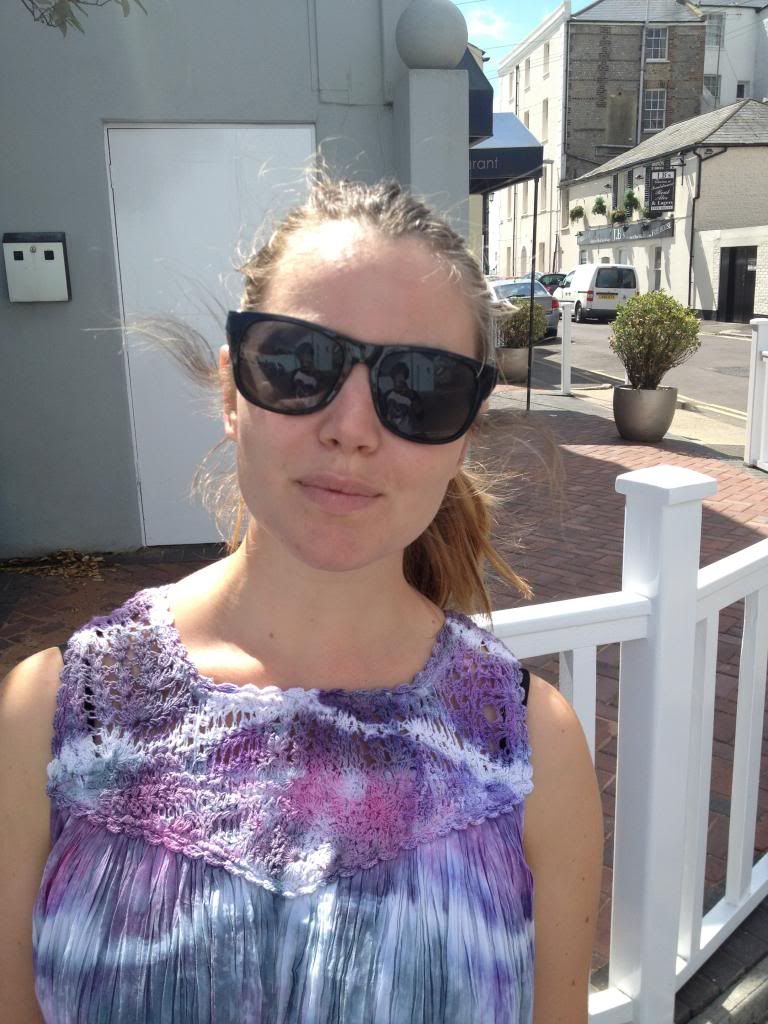 What drew me to this item was the print. I liked the boho style and fluidity of the dress.
Perfect for summer.
Crochet and tie-dye are two things I am not normally drawn to wearing, but hear I am going all out for ya!
It felt very '60s/'70s and a very easy dress to style. I do love a laid back approach to fashion. I paired the dress with my favourite find in one of our local charity shops - these western boots. The beaten up and worn down look immediately grabbed my attention. They are so comfortable to wear. All the hard-work of wearing them in has been done for me.
Like I already mentioned I spent most of the day sleeping and being horizontal and eating lots of melon, hence the picture. Doesn't it look so tasty and juicy. Very refreshing in these hot, muggy times. Not sure what came over me. Just couldn't face doing anything really today. Luckily I found some energy and played a great game of basketball with the bf and his two mates. Was so much fun. More on that later. Am now even more knackered than earlier, so will leave it here for now guys...Sweet dreams all...
P.S Pleaes excuse my stray, wisps of hair trying to escape from my ponytail.