Top - Primark, Chinos - Zara via Charity shop, Canvas shoes - Charity shop, Bag - Gap, Glasses - River Island
Things have been fairly hectic this past month and blogging it seems has taken a back seat. However, it's all very exciting stuff which I am looking forward to sharing with you guys...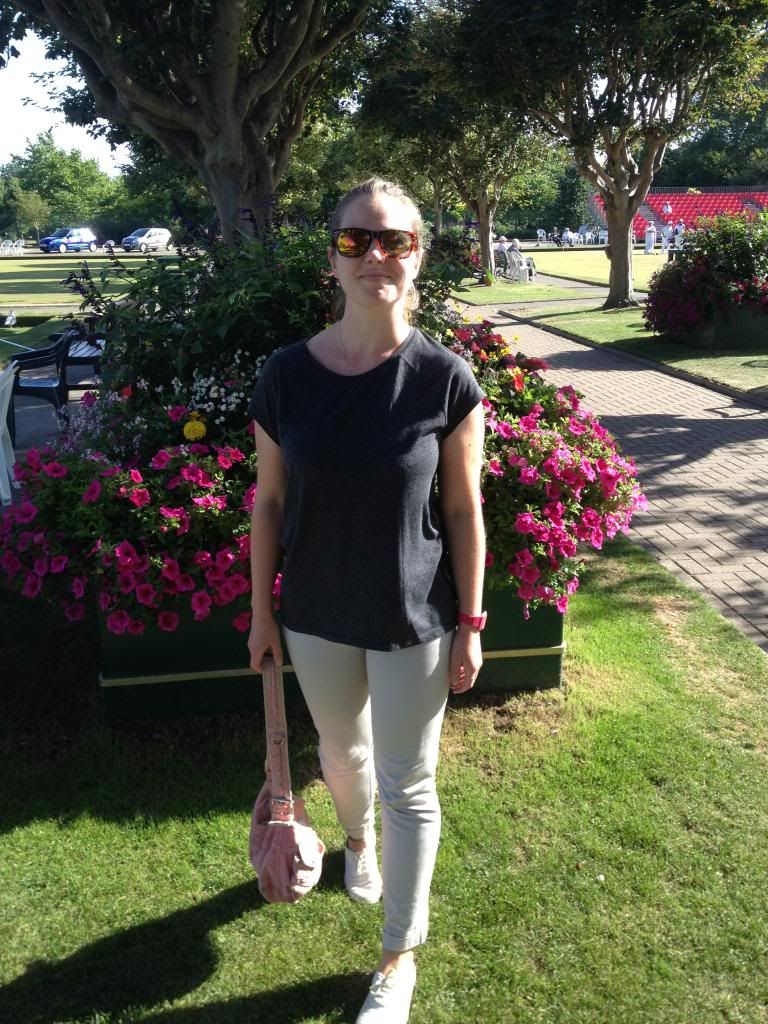 Now to get me back in the swing of things, here is a recent outfit I wore to a friends house warming BBQ. I wore it on one of our last Summer days, which I believe is now firmly over. How much rain can there be? I love this top and the detailing on the back is just gorgeous. It's revealing yet not overly, as the lace itself is thick and dark. Pairing it with some simple chinos and white pumps, you've got a great Summer outfit. I felt sophisticated and comfortable, plus the lace back allowed for some much needed air when sitting out in the sun. I use to feel very uncomfortable showing any part of my back when I was in my teens. I always had problem skin and I hated people seeing it. Now though I love being to wear tops that reveal a little bit extra. I suppose it comes with being happy and at ease in your own skin, which is no mean feat. This outfit is very easy to achieve and I have found at the moment I'm enjoying simplifying my outfits. Especially when it comes to the cut and limited detailing involved.
Beach House park, which I have featured in a few of my posts now (here and here), is such a wonderful place in Worthing. Especially over the Summer, when the flowers are in bloom and is filled with people laid out on the grass, the bowels courts filled with the OAP's. Love it. I find it a very relaxing place to be. Pitch up with a book and a flask of tea. Not bad...