One cannot argue with the fact that going out for 'tea' is not a wonderful experience. Especially when you have something to celebrate. Just like I did at the weekend...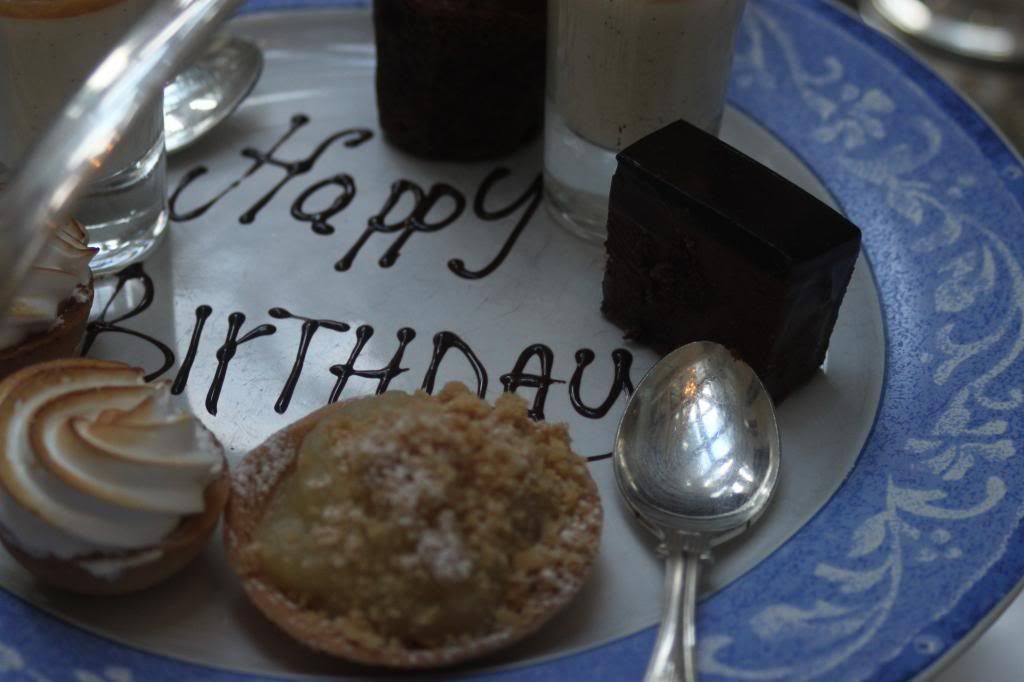 For my mother's 50th I arranged for us to go out for tea with my aunt and cousin, and was fortunate enough to get a reservation at Duke's Hotel in Mayfair. Duke's is a quaint, delicate hotel, tucked away in the back streets of Mayfair, not far from the opulent Ritz. I absolutely love tea and found the whole experience divine. Celebrating my mum's 50th with my aunty and cousin was the perfect beginning to a multitude of celebrations my mum had planned. Duke's was the best place to be if you wanted a calm, quiet and intimate get together. We were never rushed and our needs were constantly met, to refills of sandwiches and top ups of bubbly. Just wonderful. I would definitely recommend this to all my friends and family. It is not the cheapest of afternoons but for special occasions most definitely worth every penny.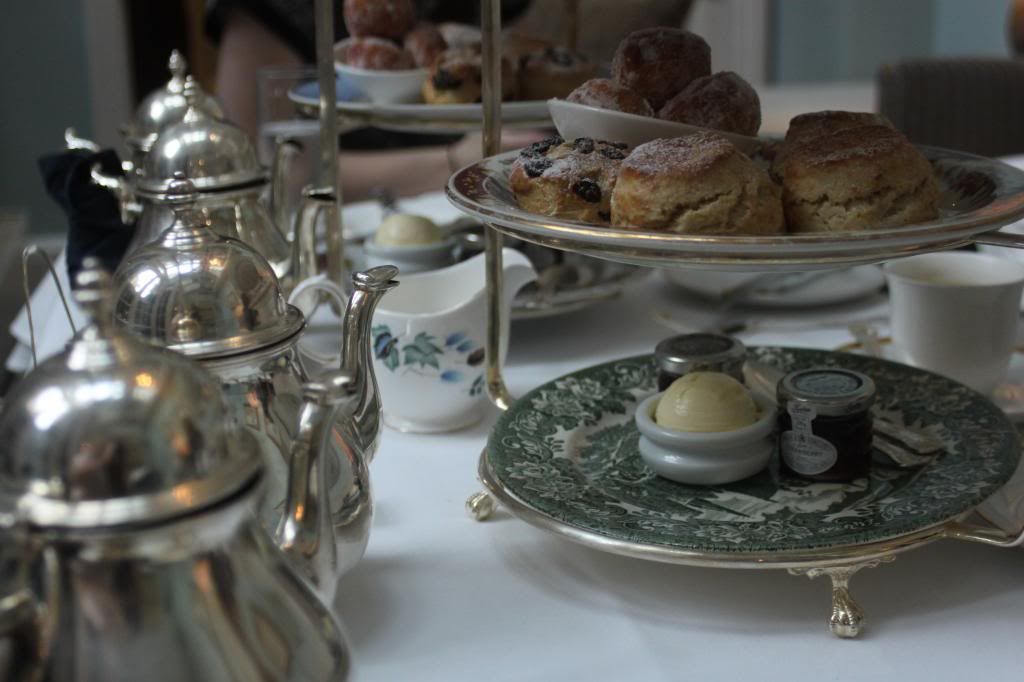 I had a delicious rose blend tea. Light, delicate and refreshing taste that dampened the sweetness from all those cakes and naughty treats. They only way I managed to feel better after scoffing my face, was to meander around Fortnum and Masons. Again another fabulous way to get you in the festive spirit. More on the festive delights of London later...