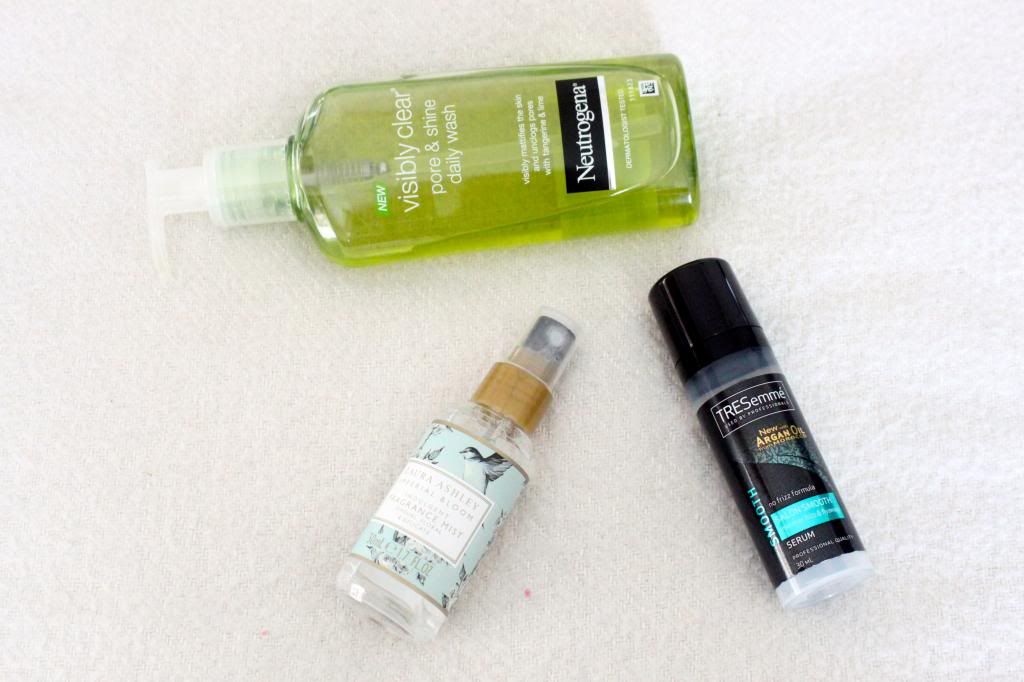 I am not one for beauty posts, even though they are some of my favourite blog posts to read. I really take note of the blogging reviews out there. Some of my fave products have been bought through the posts I've read. For example I now use regularly Argan Oil to keep hair healthy and glossy, as it can become quite dry at the ends, now it's fairly long. I love this stuff and my hair has never been in such good condition...
So, without trying to influence anyone or 'big up' the brands displayed, here are my Winter beauty staples. My skin has always been my biggest problem and finding the right cleanses and moisturises a real struggle. Finally, it seems I have found what I've been looking for. Visibly Clear, by Neutrogena has done wonders for my complexion and this simple cleanser leaves my skin feeling tingly fresh. I use both the cleanser and exfoliator daily, in conjunction with my daily moisturises. Again, I use two types - a day cream and a night cream. Never thought I would buy into night creams but they do work. Nivea has always been good to me, and this night cream is light and ensures my skin looks rejuvenated the next day. For now my face is feeling pretty good and as I don't wear much make up, I am able to go bare faced for most of the week.
Alongside, my face, my skin throughout Winter becomes dry and flaky from the harsh winds. I generally use Johnsons baby oil, although, I am currently into body butters. My skin is appreciating the dense form of cream that really gets into the pores. I generally moisturise at night so to allow the cream to sink into my skin and soak up all the goodness. Plus, I have been loving this new hand cream I received as a present from one of the kids at work. Smells divine.
I think for exfoliating is one of the best things you can do for your skin and body. It gets rid of dirt and grime from the week, and removes dead, flaky skin leaving you with glowing smooth skin. I also find it helps to buff away cellulite. This exfoliating scrub from Lush has worked wonders. And as you can see not much is left. I use it about twice a week. No more as it can be harsh on your skin, and rub it gently so as not damage my skin either. After using exfoliators, I always moisturise.
Like I said before, I am no beauty expert and am by no means promoting these brands. I have merely commented on what works for me and my skin type. Maybe these items interest you in trying out new products. Over the years I have learnt that to find what works for you requires a lot of trail and error. Sometimes its not the most expensive ones that do the trick. What
I use here are very inexpensive and I think work just as well...
N.B. All views expressed here have been written without anyone's involvement. This is not a post for product placement...