Hat - TK Max, Cardigan - TU, Coat - Charity shop, Trainers - River Island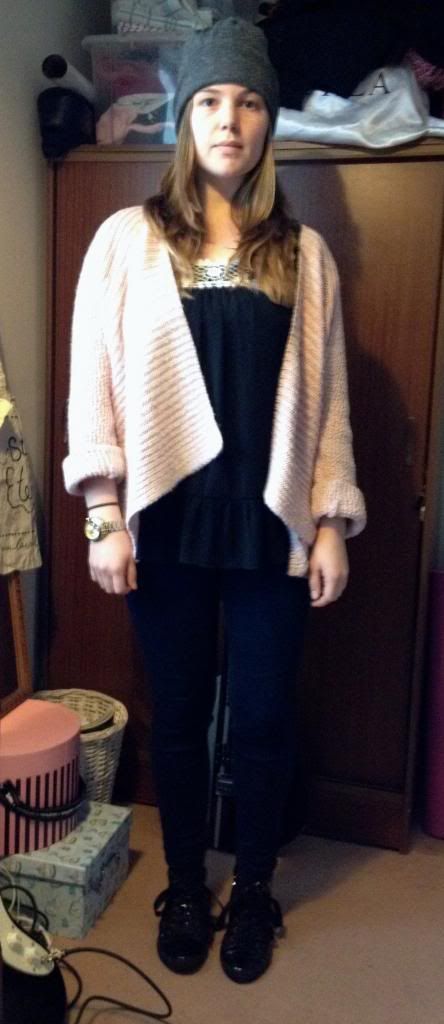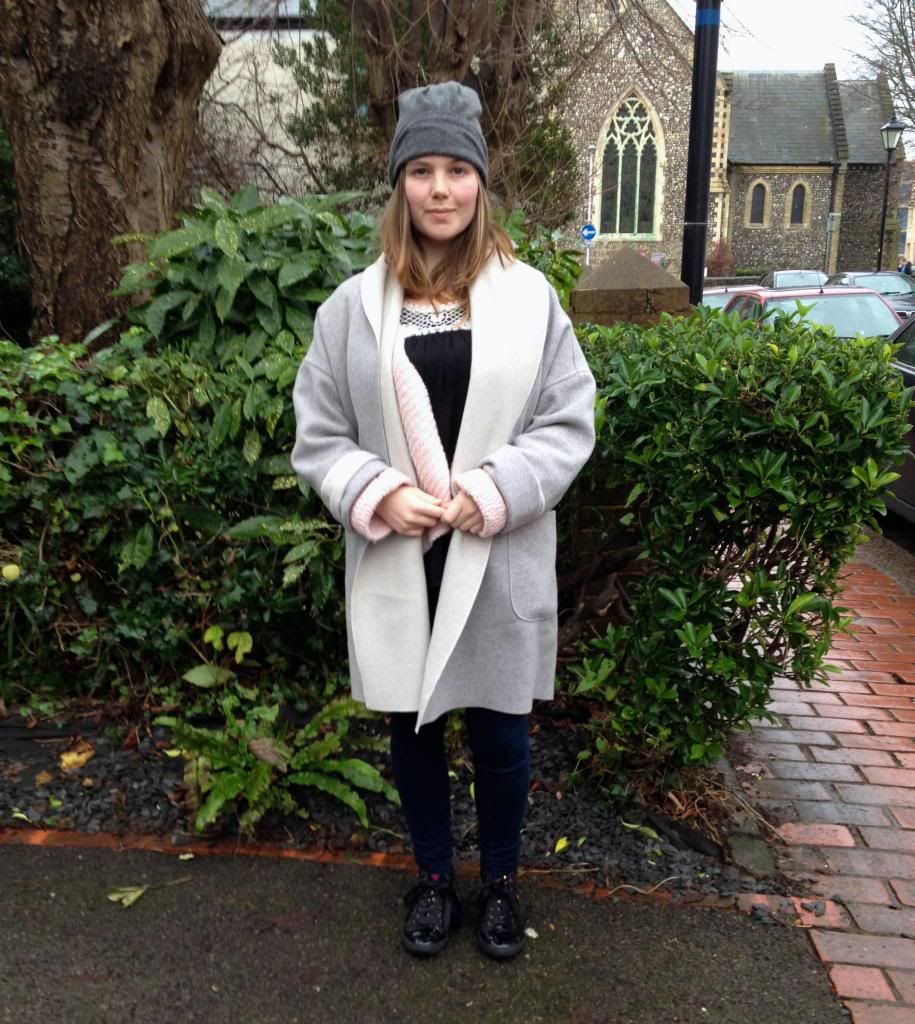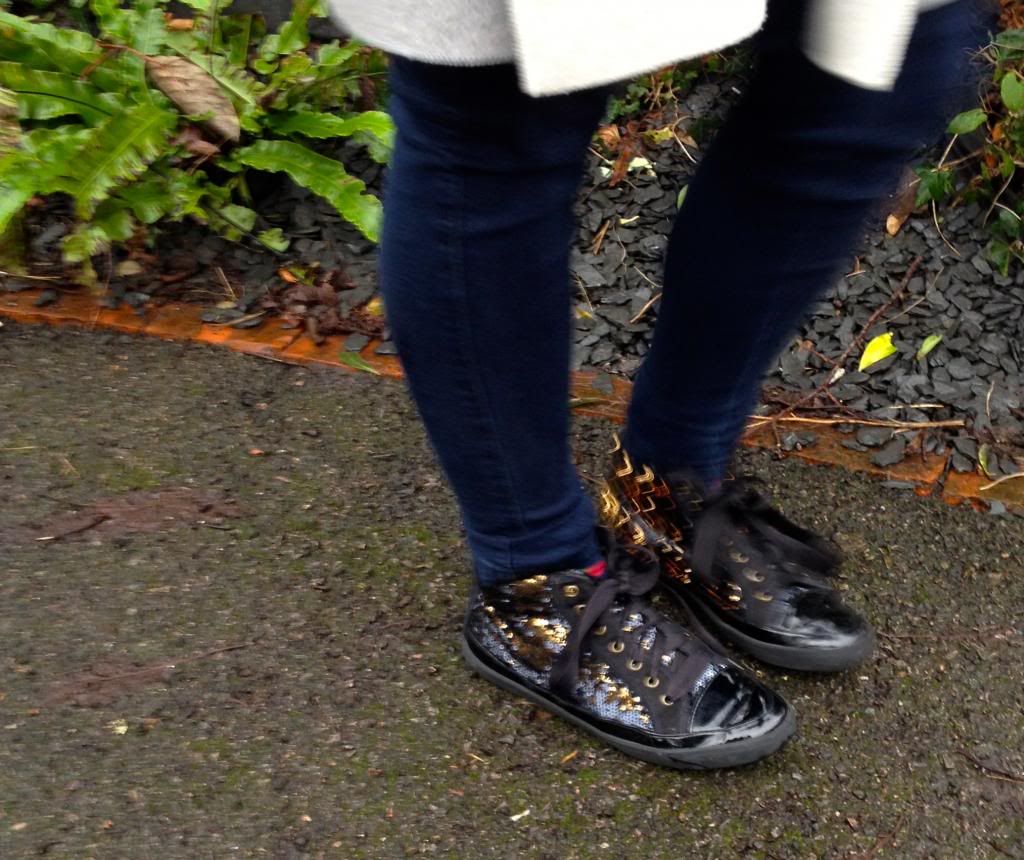 Wrapping up warm is probably my favourite part about Winter. Thinking about each layer, matching your scarf, hat and gloves. I am one of those people who over layer and end up getting very sweaty and claustrophobic. But, hey! It beats being cold. However, I have learnt that wearing a chunky knit, with a light top underneath and an easy coat, the best way to beat feeling over heated. This lovely beauty from TU was a great buy and worth the money. It's warm, soft and so cosy. The draping at the front I find is extremely flattering for my body shape. Paired with some simple skinnies, a beanie and one of my fave coats this season, the oversized man coat, is a winning combination in my book.
I wore this outfit for a very unexciting trip to the cinema to see 'American Hustle'. See it! It's amazing. The casting, costumes, script and much, much more, were perfection. Jennifer Lawrence is a serious girl crush of mine at the moment. A brilliant actress with a great outlook on the world. I am beginning to gush a bit now.