Jacket - Debenhams, Jeans - TU range, Loafers - Russell & Bromley, Glasses - River Island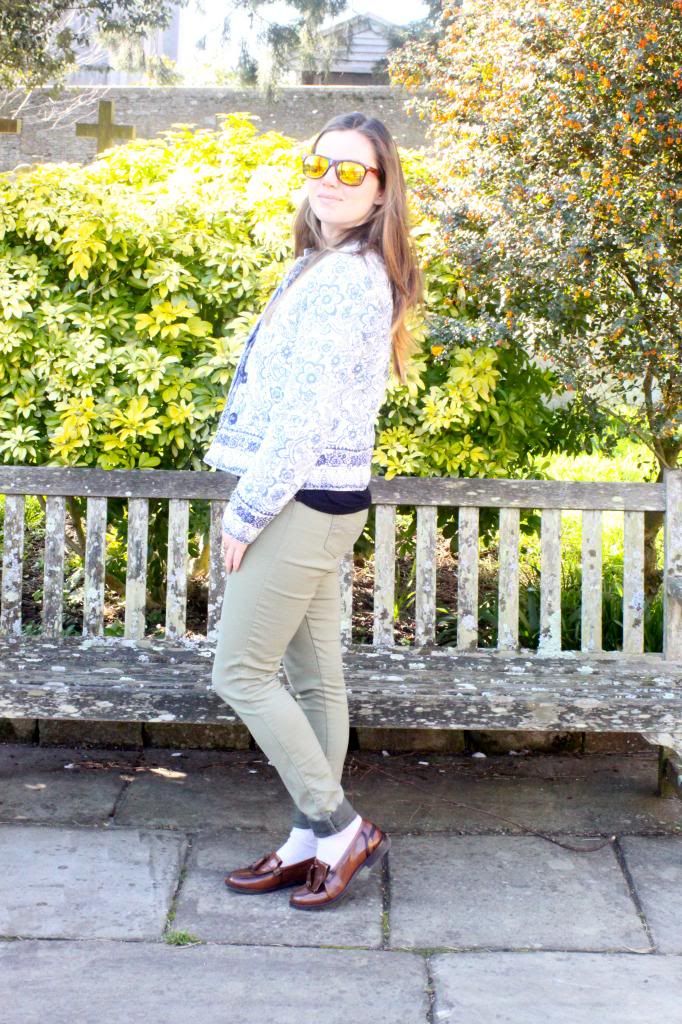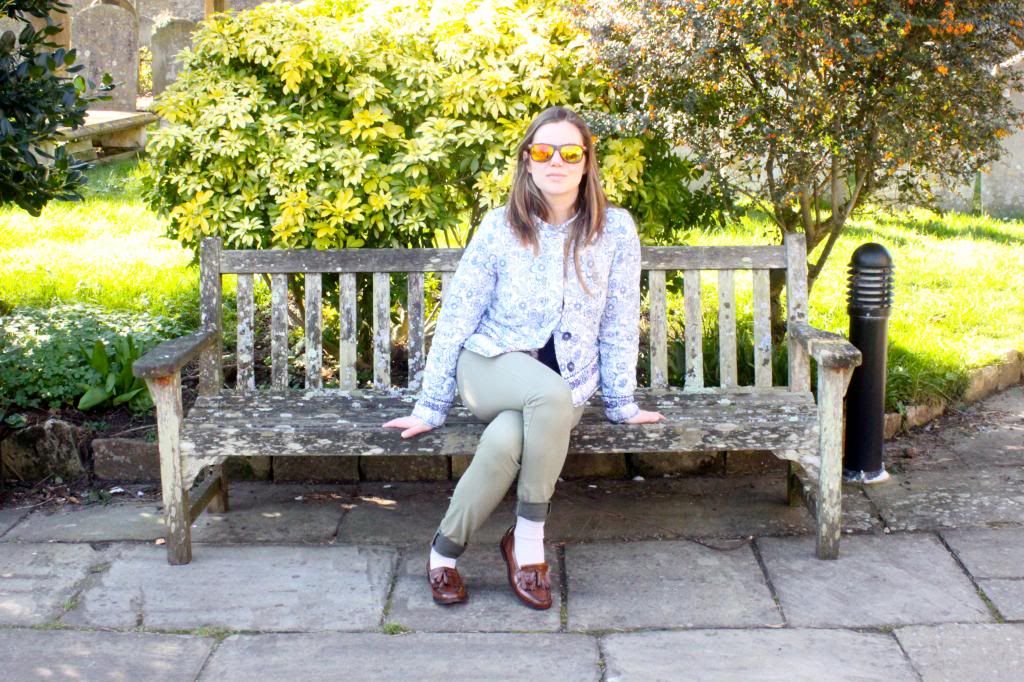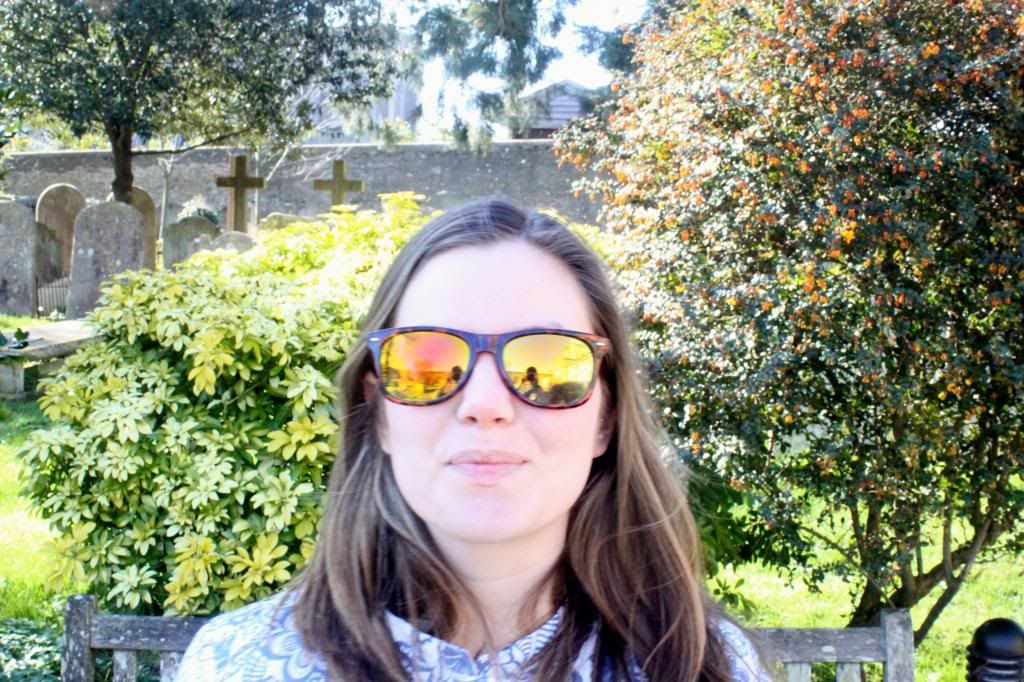 How glorious is the weather at the moment? Cannot get enough of it. Wearing a light jacket (one of my faves at the moment), loafers and cracking out the sunnies is my idea of a good weekend. It feels so good to be posting an outfit. Been too long. I don't know what it is about Spring/Summer outfits that are so much nicer to post. Maybe it's the lighting, the colours and fabrics that make posting outfits easier.
Sunday saw me breaking in my new shoes. I finally, after many years of searching grabbed my hands on pair of Russell & Bromley loafers. They are ridiculously comfortable and I love the mannish look they have. The distressed brown leather I know will wear down perfectly to a soft quality.