Playsuit - Storetwentyone, White top - Storetwentyone, Shoes - Carboot fare, Glasses - H&M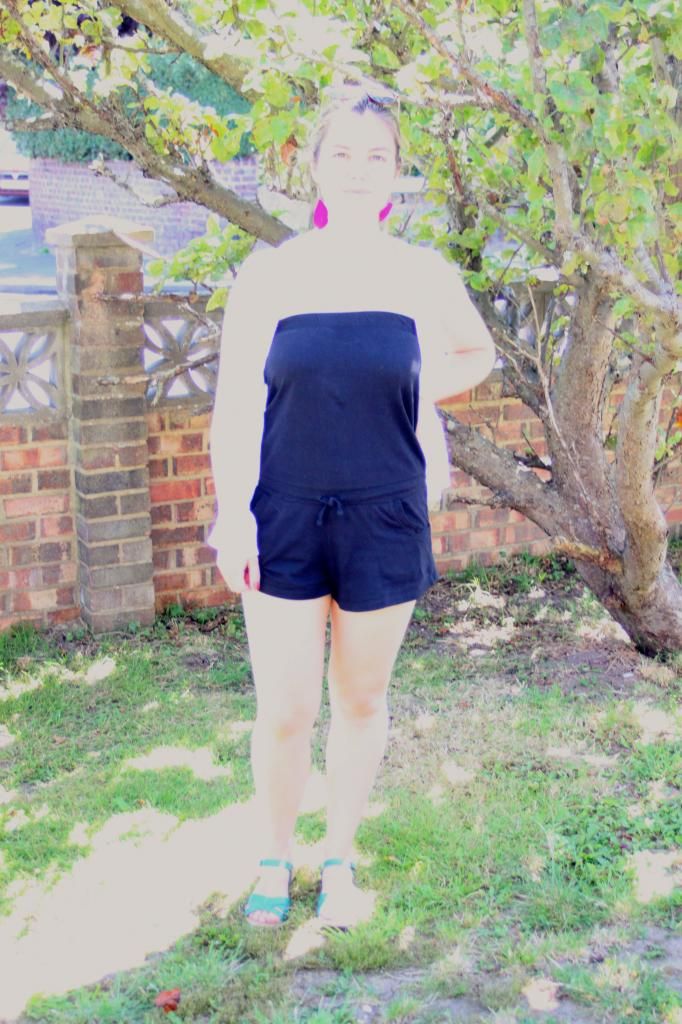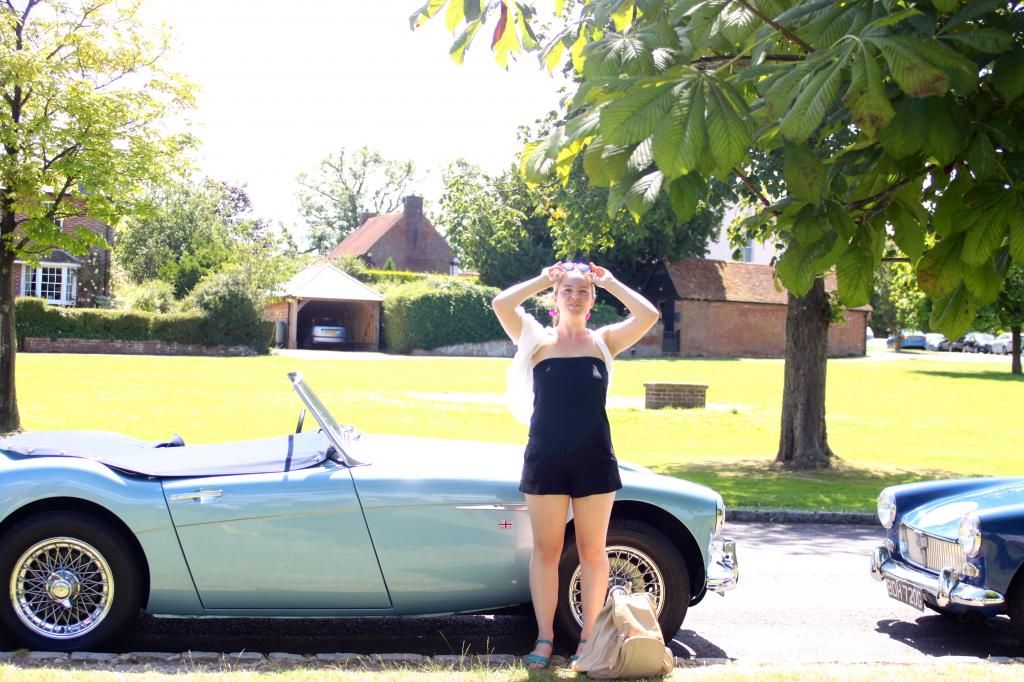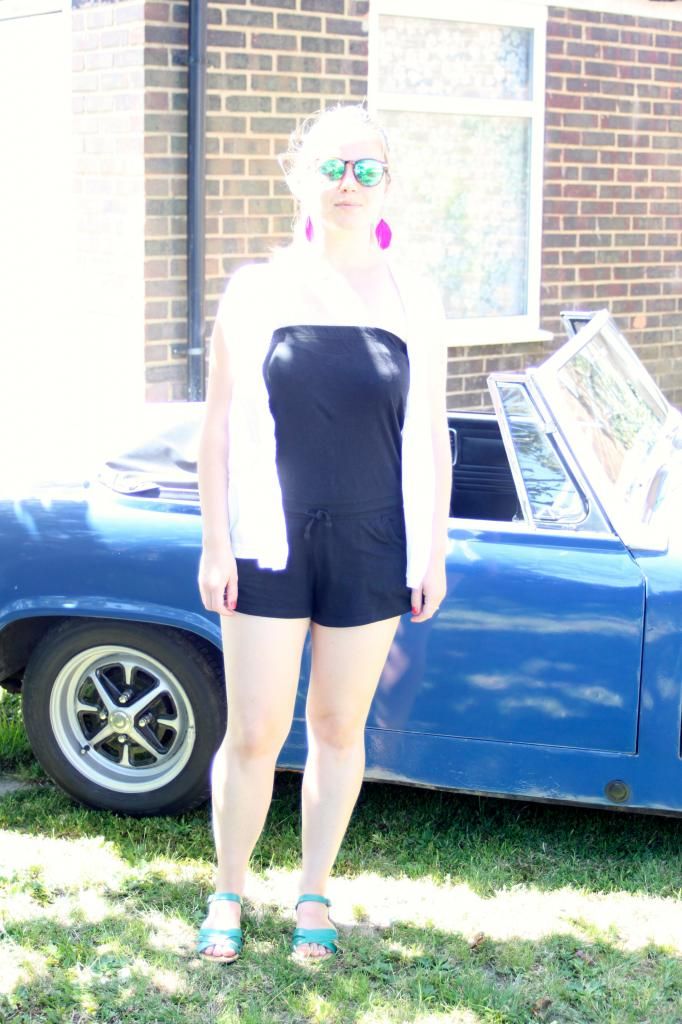 Riding through the country lanes, twisting and turning, the wind blowing through your hair, rapidly whipping across your face. Sun rays beaming down, sinking into your skin...
Sounds too good too be true. Well not for me. Going for long, country drives is something I love. Getting lost amidst the roads that curve and bend, never knowing what you're going to find. Last week I was very lucky to be taken out for a ride in some truly beautiful, old, vintage cars. It was fabulous. The weather was perfect and being able to explore the Sussex countryside from a convertible was just wonderful.
For this type of excursion I knew I needed to wear something that would keep me cool and also covered from the sun. I choose my go to black, cotton playsuit with a white, linen piece to keep my back covered. In conjunction with that I layered up on the sun screen too. Can never be too careful. This black number is perfect, showing the right amount of flesh so as not too seem to revealing. I'm not one for going too bare skinned, as I really don't like the feeling of being exposed, but on this particular day it was required. Too damn hot! Not complaining though, as it means I can enjoy days like this…