After having some time away from blogging, due to many prior work commitments, it is finally nice to be able to have some fresh content to post. The first being about my fitness routines, which I am so glad has finally been posted. I really enjoy being active and wanted to share some of my personal techniques that keep me feeling fit and strong…
Now back to the subject of this post - a little old outfit from the weekend. And what a wonderful weekend it was. Catching up with old friends, and celebrating significant milestones that solidify ones status as an adult - attending a friends baby shower. Yes, it really has come to the point where my main social events are filled with babies, dinners and weddings. Wow, definitely feeling all grown up, ha!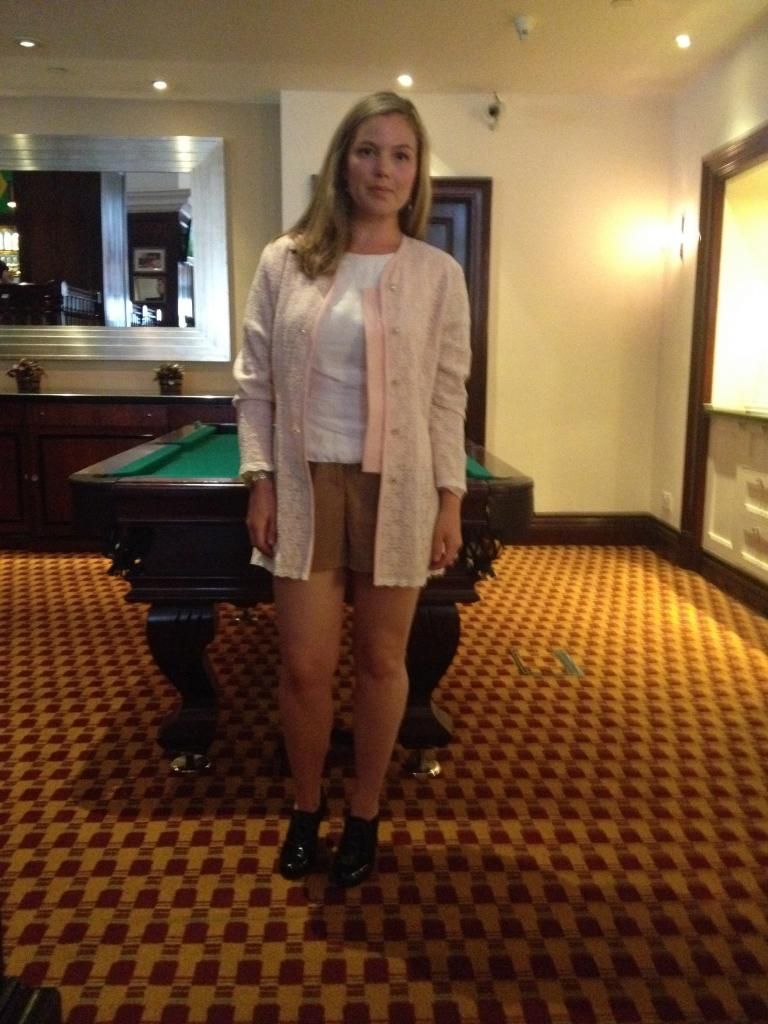 This number I wore to James's, cousin's wedding reception, was made up of some of my favourite pieces of clothing. The white, linen top, was a steal from a local charity a few years back and fits like a dream. Buttoned up from the back, with no give in the material at all, means I know when I've put a little weight on. Good for keeping me in check. I love the nipped in waist and peplum style design. Paired with a neutral pair of shorts and black heels, makes this outfit feel very basic and simple. No fuss needed. The jacket had just enough detail in the delicate lace to make the outfit pop a little. Again another steal from a charity shop. Handmade. Bargain. I believe everything baring the shoes were charity shopped, sourced over the past two years. Not too shabby for a posh do up in London.
Items don't have to come from an expensive or an exclusive brand for you to able to piece together a chic, classic outfit. Although it is always nice to have a few key items that you know will last, based on the quality of material, stitching and attention to detail. Those kinds if items are worth spending that little bit extra, but not too much…