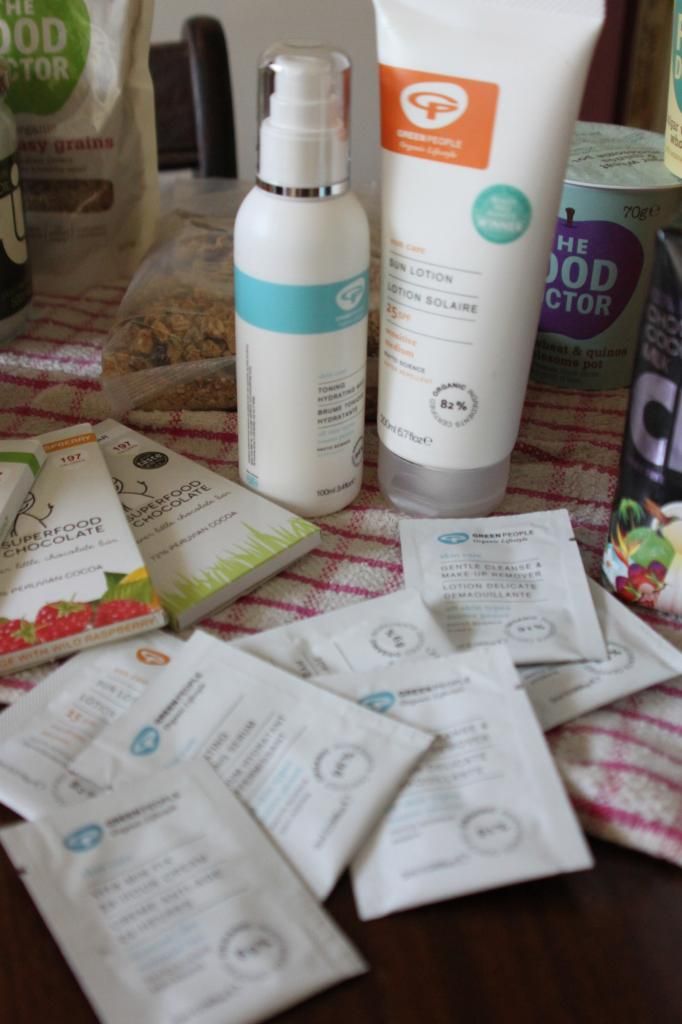 If any of you readers out there follow me on
Instagram

@ecorbinmckenzie

,
you'll have seen my sheer joy and excitement for winning the WholeHeartedlyHealthy blog competition, where I got my hands on some lovely, healthy goodies. Plus a load of great organic beauty products (I will review those products one they've been used).
I posted a few weeks back on my healthy eating choices
and with this lot now stocking my food cardboards, I know that if I don't have a lot of time to prepare something to eat, I'm not going to fall into the trap of picking something unhealthy, making my feel bloated and groggy.
When it comes to snacking or having been lazy, I can fall foul of picking an item that is not going to do me any favours, such as biscuits. Biscuits are like my kryptonite. So when I saw this giveaway and what products were involved, I knew I had to enter. And, yay, I won. I received lots of great products from a range of Chi coconut products - water, milk and oil - to some delicious savoury items, such as Quinoa and Buckwheat pots. Plus some amazing raw, organic chocolate. Which I will generally choose now over biscuits, as it helps to curb that sweet tooth of mine. Plus the ice tea concentrate is another great alternative to getting that sweet fix. For me, having fun, healthier versions of my favourite treats means I don't feel as bad as I normally would for pigging out on a few biscuits or packet of crisps. I know when I do have a cheeky slice of cake or once in a blue moon take out, it's going to be alright 'cos I won't have gorged myself on stuff like that all of the time.
Now, for those of you who don't already, go away and buy some coconut oil. It truly is magnificent. I have two jars now, one for cooking and the other for my hair and body. I love it. Plus I have lots of water and milk to add to my collection from this giveaway. It so hydrating and the oil is a great source of getting those good fats we need in our systems. Fat is not the enemy people. High quantities of sugar is.
As I make my way through these items, I will post updates on my
instagram
and
twitter feed

.
I have already tried the Buckwheat food pot and unlike a pot noodle which is so bad for you, I felt light and full after it. Perfect for a quick lunch.
xxx