I love Summer. Not going to deny that one. Swimming, the beach, holidays etc are all wonderful and equally enjoyable. However, I do find layering up, snuggling into some comfy knits pretty darn fun too. It is easier to dress during the colder months. Choosing ones tights, knits, warm coats and the many varieties of hats, gloves and scarfs are always exciting decisions to be made. You don't have to worry about showing any unnecessary skin.
As the festive season looms over us, begging us to join, I have been on the wonderful world of online stores searching for some pratical yet stylish clothes I can wear at school. Thick, wool skirts, plaid shirts and chunky jumpers are perfect in my book.
One site I am really loving at the moment is Sheinside.
There are some great deals and bargains to be found on there. And although I am yet to make a purchase, I have put together a little wish list of items I can see myself buying in the not too distant future. As you can see below they are always holding deals and special offers, and always seem to have a sale on. I am blown way by the variety of style and scale of clothing they have. Something for everyone I'd say…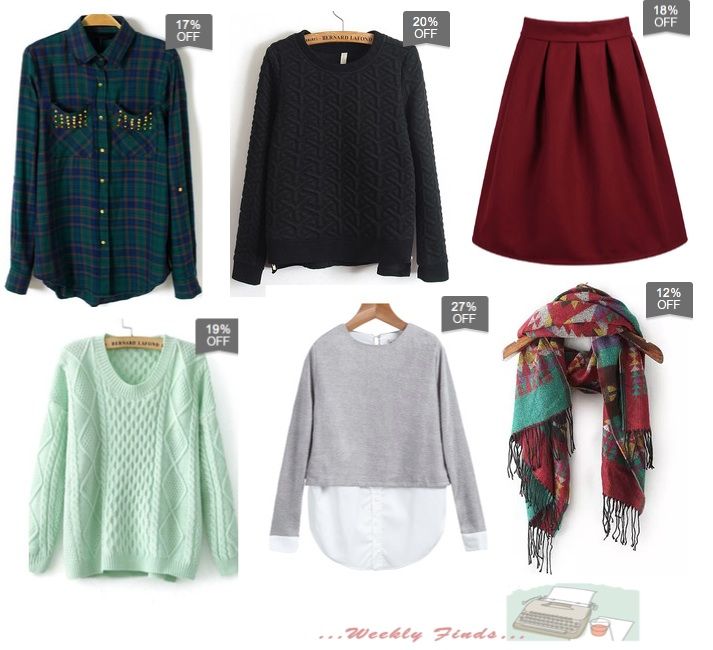 xxx