Jeans - New Look, Top - HM, Shoes - New Look, Watch - TkMaxx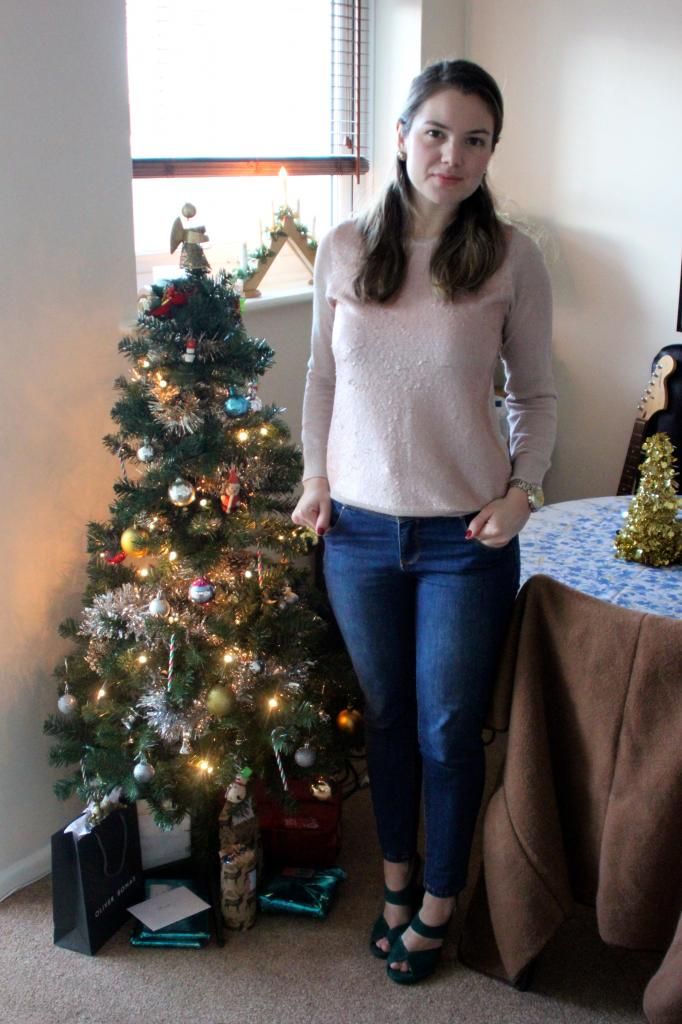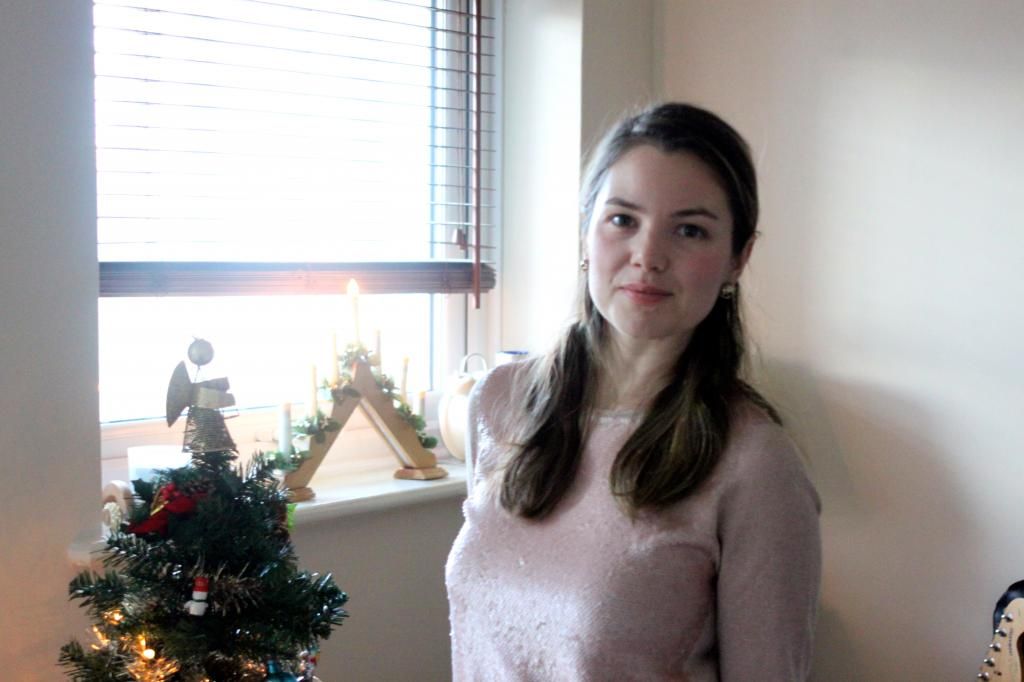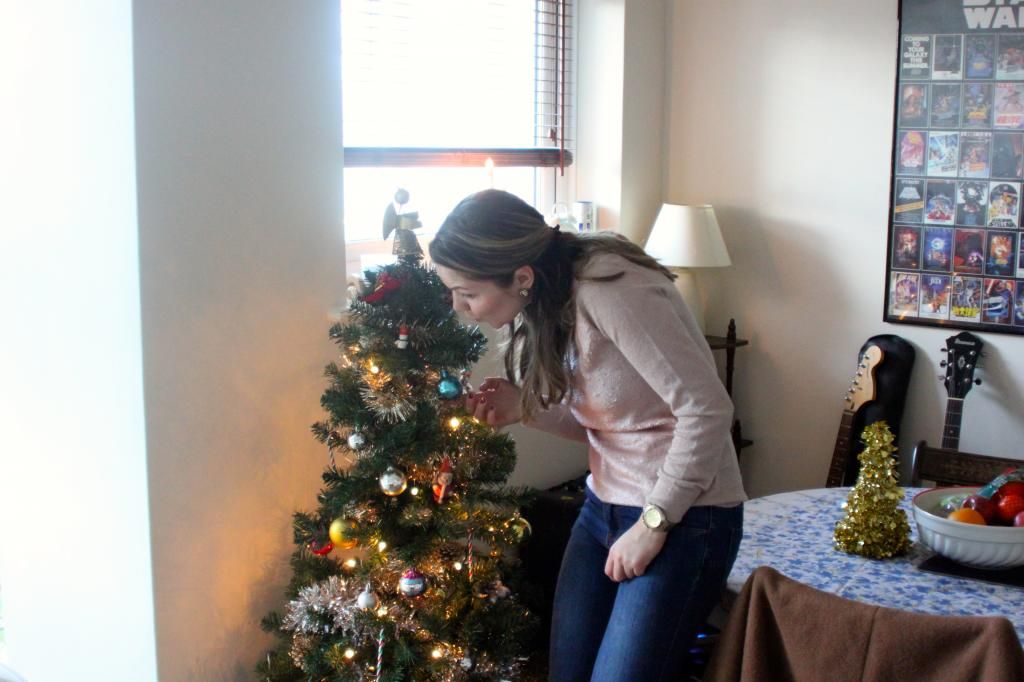 Seems like years ago now we had Christmas. The time really does fly by. In just three days it will be the January 1st. Wow! As I write this I am currently snuggled up in my new robe, heatings on full blast, and I've just pigged out on a delicious salted, caramel, chocolate pudding. Feeling bit sick now, not going to lie! Let the new fitness resolutions begin tomorrow!
So, moving onto this evenings post, a festive outfit for you. Well, festive being it was Christmas day rather than the actual items being festive themselves. Although we spent the day at our flat, just us two (myself and James), we still felt like dressing up and making an effort. Not too long after though we were in our new lounge wear, horizontal in front of the TV.
The shoes I felt were festive, being that lovely green colour, plus the sequins on the top made it feel all sparkly standing next to the tree. The top I found two years ago in the New Year sales, along with the green shoes and jeans. Can't beat those sales. Can always find some gems and those must haves you've been craving...