A little round up of the things I think I would like to receive seeing as I've been a very hard working and good girl this year...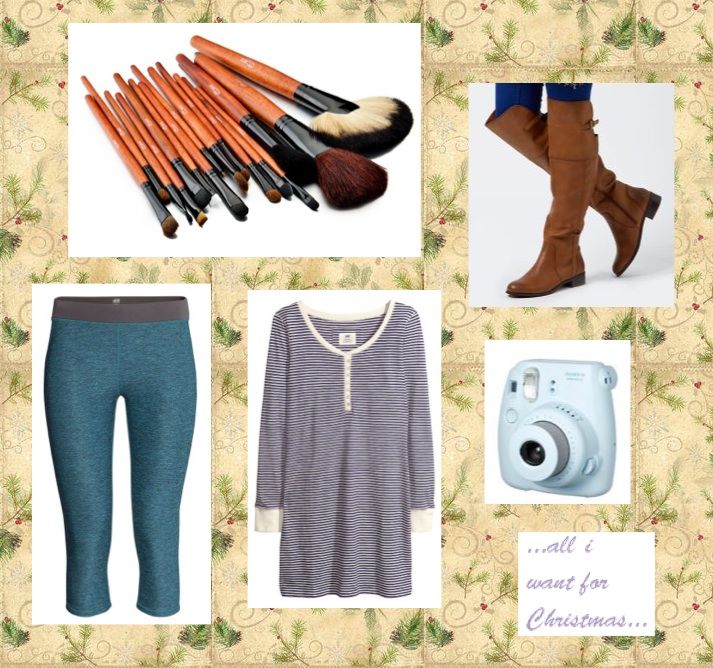 1. Instax mini camera -
link here
2. Make up brush set -
link here
3. New yoga pants from H&M -
link here
4. New nightwear -
link here
Basically anything from H&M will never be turned away. My favourite brand. Vouchers for that place is one of my all time favourite kind of gifts. Lame I know.
5. This wonderful pair of brown over the knee boots -
link here
I think it could be deemed as a little silly putting a list together of the things you want for Christmas, however for me, it's more a case of putting together a few items that I would like to purchases myself. Maybe over Christmas or in the coming New Year. You never know! It doesn't hurt though to have a little hope here and there though. These are only a few of the items I could think of really. It gets harder every year to think of stuff, and when you get asked the dreaded "What do you want for Christmas?" questions, it's like, "ahhh! I don't know". I hope the rest of you have more ease thinking about what you would like this year...
xxx