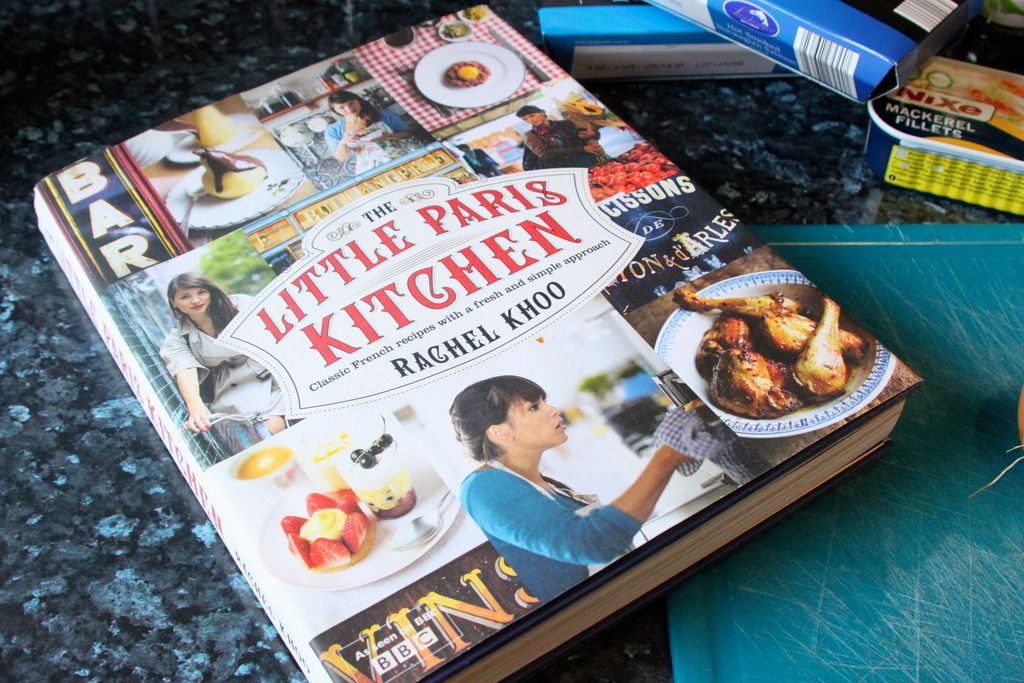 Well, well! Hasn't it been a while? School and training has completely taken over my life right now, and to be honest, I am loving it! So, lets get straight to it.
Cooking is an activity both myself and James enjoy partaking in, and we do try to share the responsibilities. Recently, we decided we wanted to try branching out with our culinary experiences and try something new.
After my mean green juice post (and while ago that was)
, I thought I would mix it up a little...
Seeing as we have quite a variety of cookbooks, we decided to pick something, easy, simple but would be utterly delicious. This is where 'The Little Paris Kitchen' comes into play. A wonderful cookbook by the ever so delightful Rachel Khoo,
whom I have talked about before
. We wanted something filling and comforting for a Sunday evening, and this take on a classic fish pie did exactly that. Rachel's recipe is very easy to follow, and requires little sourcing of ingredients, as myself and James modified some of the ingredients to our liking. The only thing that I find tricky is creating the white sauce. Getting it smooth and lump free takes a lot of practice, and I must say James is pretty good at it. However, the rest of the cooking process is pretty much throwing it all together in the cooking dish.
Ingredients:
Diced potatoes
Salmon
Mackerel
Diced onions
Grated cheese
Ground black pepper
Salt
Peas
Sauce:
Butter
Milk
Flour
Peel and dice the potatoes into cubes then boil for about 15 mins or until soft. Drain and run under cold water. Whilst boiling the potatoes, prep the white sauce. Melt down the butter, then add in the flour and mix until a smooth paste. Slowly add in the milk, bit by bit. Keep stirring and adding in the milk until you have think, smooth white sauce.
Chop the onions, flake the salmon and mackerel, and add everything together in one big dish. Pour over the white sauce, mixing all the ingredients together. Sprinkle over the grate cheese to create a gooey topping. Bake the dish for about 20 mins or until the cheese had crisped up in the oven. Remove from the oven allow to cool and serve with a side helping of green peas.
This is probable one of my favourite comfort meals to make. There isn't a lot of prep only the white sauce. It's the perfect dish when you want to feel safe, secure and comforted.
xxx